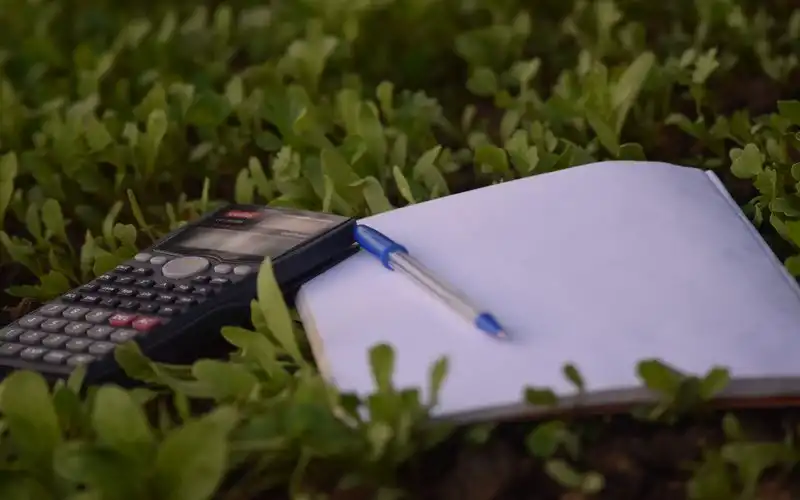 Photo by Ashraf Ali on Unsplash
Major banks ANZ and NAB have joined the chorus of institutions slashing savings account interest rates in March.
Both of these big banks announced cuts to savings account rates late on Friday, following cuts made earlier in the week by the likes of 86 400, Volt, ME, BOQ, UBank, and other major bank Commonwealth Bank.
Two other institutions to cut savings account rates in the last few days are Up Bank and one of Australia's largest mutual banks, CUA.
We've got the lowdown on these rate changes below:
The table below displays a snapshot of savings accounts with some of the highest non-introductory interest rates on the market.
ANZ savings account rate change
ANZ made the biggest of these changes on Friday, cutting savings account interest rates by 35 basis points.
This is 10 basis points more than the cash rate cut ANZ passed onto home loans, and has taken ANZ's already low savings rates even lower.
This 35 basis point rate cut applies to:
ANZ's Online Saver account
ANZ's Progress Saver account
ANZ's Progress Saver for Kids account
ANZ's non-introductory account, the Progress Saver, has had its maximum interest rate reduced from 1.60% p.a. to 1.25% p.a. as a result.
The base rate of 0.01% p.a has remained unchanged since it cannot go any lower - the change applies to the bonus interest rate which fell from 1.59% p.a. to 1.24% p.a.
To earn this bonus rate, customers need to not make any withdrawals in a month and deposit at least $10.
ANZ has been contacted for comment on these changes, including why rates have been reduced by more than 25 basis points.
The table below displays a snapshot of savings accounts from the big four banks.
NAB savings account rate change
NAB has also cut savings account rates following March's rate cut, but has cut by 25 basis points instead of the 35 passed on by ANZ.
This is the same as the cut passed onto NAB home loan customers.
NAB has cut 25 bps from its NAB iSaver Intro Rate account from 1.55% to 1.30%.
It has also reduced the rate of the NAB Reward Saver to 1.25% p.a. from 1.50% p.a - this is NAB's non-introductory account however, so while the rate might be lower, the iSaver account only lasts for several months before reverting to just 0.05% p.a.
Both of the interest rates now offered by NAB and ANZ are well below the rate of inflation, which is currently 1.80%.
With these accounts, your money would be going backwards.
A NAB spokesperson told Savings.com.au that customers are "encouraged to talk to us about which savings or investment product best suits their needs".
Up savings account rate change
One savings account that is not below the rate of inflation is the Up Saver account, which today had its interest rate cut by 25 basis points too.
Up claims one of the most competitive interest rates on the market, which now is 2.00% p.a. (down from 2.25% p.a.)
This is based on a variable base rate of 0.25% p.a. and an unchanged variable bonus rate of 1.75% p.a, which can be reached by making five linked purchases each month.
Up has proven to be extremely popular since launching last year. Bendigo and Adelaide Bank's half-year results (of which Up shares a banking license with), show that over the six months to 31 December 2019 it acquired 165,000 new customers.
According to Up co-founder Dom Pym, it has opened around 25,000 new Saver accounts in just the two weeks since the Reserve Bank cut the cash rate.
"The nature of our relationship with Bendigo Bank is really important in terms of sustainability and reliability, it means we're here and we're here for good," Mr Pym told Savings.com.au.
"It's going to be a lot harder for a lot of the other neos [neobanks] to maintain these sorts of competitive rates, for us its not as hard thanks to the Bendigo relationship.
"We're open for business: While others are closed for business, we are still open, but we want to run a sustainable business."
On March 5, one of Up's biggest competitors, Xinja, announced it would maintain its 2.25% p.a. interest rate, but at the cost of not taking any new customers.
Mr Pym said Up is more interested in offering competitive rates to customers, not necessarily the best rates.
"Rates are going to change again, whether it's tomorrow or April or next Christmas. We've had four rate cuts since Up launched, and before today we'd only passed on two of them," he said.
"One of them we didn't pass on, and that's what made us have the most competitive rate in-market.
"It was never our intention to just have the best rate: We don't believe in people chasing rates for the sake of rate.
"We believe in always offering a constantly competitive, good rate. If that keeps us in the top echelon of rates then we're happy."
Mr Pym also said he expects more people to flock to savings accounts in these uncertain times, and Up's combination of competitive rates and technology will benefit them.
"Our technology approach and the features we offer actually put our customers in really good stead and allow them to save more than they would with other banks regardless of the rate."
"It's a reason why we always want our rate to be sustainable and competitive."
CUA savings account rate change
CUA is another major bank to cut savings account rates in recent days, and it's another which has cut by more than 25 basis points.
The CUA eSaver Reward account has had its maximum interest rate cut by 30 basis points from 2.00% p.a. to 1.70% p.a.
This change applies to the bonus rate, as it wouldn't be possible to cut its base rate of 0.05% p.a. much further.
The bonus interest rate on this account, which can be earned by depositing $1,000 per month, is now 1.65% p.a.
The average savings account interest rate from the majority of the market now hovers just below 1.40% p.a, making it hard to get any kind of positive real return on cash deposits.
With another cash rate cut looking extremely likely and the world getting more and more chaotic by the day, the importance of finding a good savings account with a high rate cannot be overstated.
---
Latest Articles