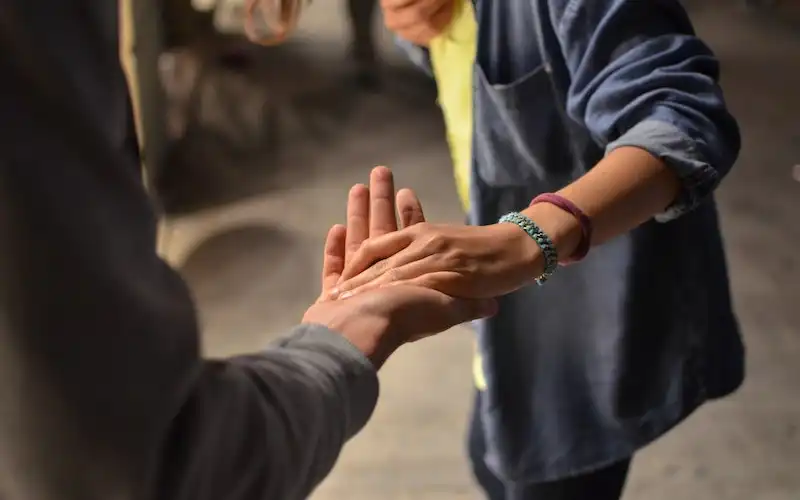 Moving home and don't know if you can afford rental bond? There are a few state-based programs that can help you take care of it.
The states offering rental bond loans
Need somewhere to store cash and earn interest? The table below features introductory and ongoing savings accounts with some of the highest interest rates on the market.
Lender

---

4

0

0

0

$product[$field["value"]]

$product[$field["value"]]

$product[$field["value"]]

More details

FEATURED

Savings Account (Amounts < $24k)

4

0

0

0

$product[$field["value"]]

$product[$field["value"]]

$product[$field["value"]]

More details

High Interest Savings Account (< $250k)

4

0

0

1

$product[$field["value"]]

$product[$field["value"]]

$product[$field["value"]]

More details

0

50

0

$product[$field["value"]]

$product[$field["value"]]

$product[$field["value"]]

More details

0

0

0

$product[$field["value"]]

$product[$field["value"]]

$product[$field["value"]]

More details
Rates based on a savings balance of $10,000. Sorted by total interest rates. Refer to providers' websites for bonus rate conditions and for any applicable fees and charges. Rates correct as of May 24, 2022. View disclaimer.
State-Based Rental Bond Loans
Typically, a rental bond is four weeks' rent, plus you'll have to pay two weeks' rent upfront. The average house rent among the eight capital cities is more than $500 a week. So at that average rent, you'd likely need to come up with $3,000 up front, which is nothing to sneeze at, and something many Australians cannot do. However, most states have some sort of rental bond loan program, which can ease the burden.
Eligibility limits: Cash/savings and weekly income
State Governments have different eligibility criteria for rental bond loans, but most of them require you to be under specific thresholds for asset holdings (i.e. have less than $x in savings) and weekly income (i.e. you cannot earn more than $x/week).
| State | Assets cap (One adult, no dependent) | Weekly Income Threshold (Before tax, one adult, no dependents) |
| --- | --- | --- |
| Australian Capital Territory | $10,000 | $1,958 |
| New South Wales | $3,000 | $650 |
| Northern Territory | $5,000 | $830 |
| Queensland | $2,500 | $1,031 |
| South Australia | $5,000 | $1,016.86 |
| Tasmania | - | $571 |
| Victoria | $13,378 | $586 |
| Western Australia | $2,500 | $673 |
Sources: Government websites. Information correct November 2020.
Paying bond is annoying and provided you've got all your furniture, is probably the most expensive part of moving. While you'll get your old bond back if you've left your former place in good condition, you'll likely have to pay bond on your new place ahead of time, which is an out of pocket expense that can be hard to part with.
Queensland Bond Loan
Queensland's standard bond loan offers a fee-free, interest free loan at a maximum of four weeks rent. It also offers the 'Bond Loan Plus' which can cover the four week bond plus two weeks of rent. To be eligible, you must have less than $2,500 in cash or savings among all the bond loan applicants (not including dependents) and must earn less than the weekly income limits, which vary depending on how many adults and dependents are in the household. For a single adult, the weekly income limit is $1,031 before tax. Other eligibility criteria apply, which you can find here.
NSW Bond Loan
NSW's bond loan scheme is called 'Rentstart'. To be eligible for Rentstart you must also be eligible for social housing, which means the same weekly income limits apply. This means that for a single adult with no dependents, the gross (before tax) weekly income threshold of $650 applies. Also, maximum rent should not exceed 50% of your gross total weekly income. This means that if you earn $600 gross, you can't rent a place more than $300 a week. Eligible recipients must also must have less than $3,000 in cash assets. Users are placed on a 12 or 18 month repayment plan, which is based on your income and how much you pay on rent. More information is available here.
Victoria Bond Loan
Victoria is interesting in that you can be relatively asset rich, and income poor, compared to other states. Your share of the rent must also be less than 55% of your gross weekly income. For one adult with no children, the $586 weekly gross income limit would mean the max rent allowable is $322. In addition the amount you can borrow is determined by property size - a one bedroom, for example, has a $1,650 cap meaning the weekly rent would need to be $412.50 or less. More information is available here.
Tasmania Bond Loan
Called 'Housing Connect', Tasmania arguably has the most opaque requirements with loans for bonds. Your eligibility for a bond loan or other forms of financial assistance is usually contingent on if you qualify for a low-income healthcare card, hence the corresponding income limits there (e.g. Maximum gross weekly income of $571 for single adult with no children). More information is available here.
SA Bond Loan
South Australia has one of the more liberal bond loan schemes, with a relatively high income threshold. However, total rent for the property must be no more than $450 a week, and your share of the rent must be no more than 50% of your gross income. More information is available here.
WA Bond Loan
WA offers both bond, and two weeks' rent in advance as part of its scheme. WA is 'middle-of-the-road' when it comes to how restrictive it is. Rent cannot be more than 60% of an applicant's gross income. Further, the bond loan is repaid in installments of 'at least' $25 a fortnight. More information is available here.
ACT Bond Loan
The ACT arguably has the most liberal bond loan scheme in all of Australia. Applicants can individually earn up to around $100,000 per year before they're disqualified (as of late August 2020). The income threshold is reviewed every six months. The assets cap is also fairly generous. Payments can be made back in installments over an agreed period up to two years. More information is available here.
NT Bond Loan
The Northern Territory is another that offers the standard four weeks' bond, plus two weeks' rent in advance. Income thresholds are also fairly generous, as is the assets cap. One caveat is that the NT's scheme explicitly counts superannuation towards the assets tests, whereas some others seem to restrict this to savings, property, and investment income. Repayments are at least $10 a week, over a maximum term of 18 months. More information is available here.
What about market bond loans?
If you can think of it, there's probably a loan for it. This is the case with bond loans on the open market. Various lenders cater for renters looking to finance their next bond, which can amount to thousands of dollars.
If you're ineligible for your state's bond loan scheme, yet are still struggling to put together some cash, a loan might seem tempting. However, the key thing to be wary of is that these loans often attract interest rates in excess of 10%, as they are unsecured personal loans, and also have penalties for those failing to make repayments. This is in contrast to state-based schemes that don't charge interest and have affordable repayment plans.
Savings.com.au's two cents
You might not have known state-based bond loan schemes exist. And after looking at personal loans, the lack of interest rate and attractive repayment options can look really appealing. However, you'll have to keep in mind asset tests and income limits. These bond loan schemes are often designed for lower-income earners and those with not much cash to their name - not for steady income earners looking to 'game' the system.
---
Photo by Rémi Walle on Unsplash