A global report predicts faster than expected growth this year for Australia, with the hopes of a strong recovery heavily dependent on vaccine distribution.
Meanwhile, the Department of Social Services (DSS) has maintained its stance that the JobSeeker supplement will not continue past March.
Need somewhere to store cash and earn interest? The table below features savings accounts with some of the highest interest rates on the market.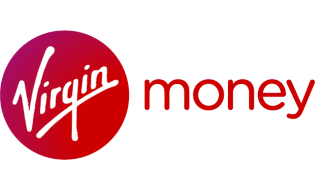 Advertisement
Boost Saver - Savings Account
Highest
variable rate
1.50%†
Base
variable rate p.a.
0.10%
BOOST YOUR SAVINGS with up to 1.5% for the first 3 months
Product Features
Red Hot Intro Rate of up to 1.5% for the first 3 months
Enjoy up to 1.2% thereafter
Bundled with the Virgin Money Go transaction account
Vaccine to boost 'uncertain' economic growth
A new World Economic Outlook report by the International Monetary Fund (IMF) said Australia's economy is looking good, potentially growing by enough in 2021 to return to its pre-COVID level by the end of the year.
However, it flagged that this optimistic forecast relies heavily on the COVID-19 vaccine, both in Australia and around the world.
According to the IMF, Australia's economy contracted by 2.9% in 2020, better than the 4.2% slump predicted in October and 3.5% for the world as a whole.
However, Australia's predicted 3.5% growth in 2021 is below the world's estimated growth of 5.5%, in-part thanks to Australia's better than expected performance in the final months of 2020.
The IMF said the success of vaccination campaigns will be important to boosting economic growth, as well as reassuring consumers, businesses, and governments.
"We are living in highly uncertain times. A lot depends on this race between a mutating virus and vaccines, and how much policy support can hold up," IMF Chief Economist Gita Gopinath said to The Washington Post.
The Morrison Government announced this week that vaccinations will begin in late February, with immunisation of the population scheduled for the end of October.
The TGA has today provisionally approved the Pfizer/BioNTech #COVID19 vaccine for use in Australia. This is an important step in our fight against this terrible virus. Read more: https://t.co/Mjkzhj7RUy

— Scott Morrison (@ScottMorrisonMP) January 25, 2021
The IMF predicts inflation this year will be 1.3% - today's Australian Bureau of Statistics (ABS) data revealed annual inflation currently sits at 0.9%.
Inequality must be addressed: IMF
In its report, the IMF also noted that policy responses from governments must address the increase in inequality the virus has caused, and that income support should only be withdrawn when no longer needed.
This follows an Oxfam report released on Monday revealing increases in inequality due to the virus.
The world's (and Australia's billionaires) recovered their early COVID losses and then some, increasing their wealth by almost $4 trillion overall, but the poorest could take a decade or more to recover their own losses.
"While the Government should be congratulated for acting quickly to implement wage subsidies and other social protection measures last year, the inappropriate and unfair reversal of the increase to JobSeeker payments is a cruel blow to the poorest Australians and, according to unions, has left 1.4 million people living on as little as $51 a day," Oxfam Australia Chief Executive Lyn Morgain said.
"The fight against inequality and poverty must be at the heart of economic recovery efforts."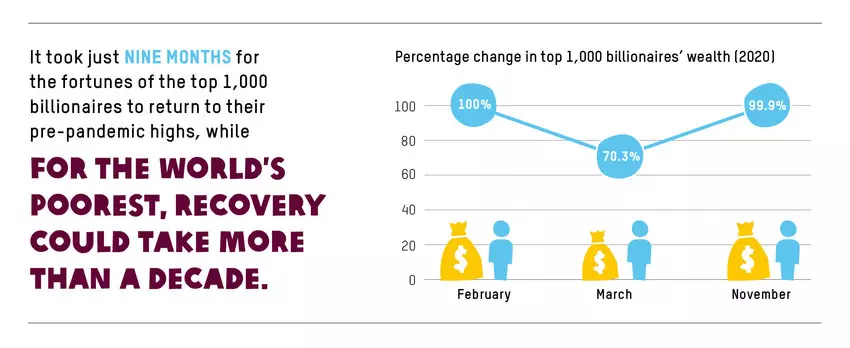 Source: The Inequality Virus (Oxfam).
Both the JobSeeker supplement and JobKeeper are set to end on March 31, despite many calls to extend them to assist Australia's recovery from the crisis.
In response to the Oxfam report and calls to continue income support, the Department of Social Services told Savings.com.au these measures were designed to be temporary.
"As the economy gets back on track, the Government is focused on striking a balance between temporary, enhanced support for unemployed Australians while at the same time helping people to get back into the workforce through initiatives such as allowing people to earn more while on social security payments and the JobMaker Hiring Credit scheme," a DSS spokesperson said.
"The Government has twice extended the Coronavirus Supplement at a total cost of more than $20 billion and it is designed to provide temporary, short-term financial assistance to help individuals and families in these uncertain times, and address the economic impacts of COVID-19."
Read: What is 'JobMaker'?
Several Government MPs, such as Liberal MPs Warren Entsch and Llew O'Brien, have expressed support for more targeted income support beyond the March 31 deadline towards industries such as tourism.
The Tourism and Transport forum warned that the industry could lose more than 300,000 jobs by September 2021 as international borders remain shut, and Tourism Minister Dan Tehan has confirmed the government was considering such targeted support.
"I'll continue to have those discussions, engage with the sector and look to see whether there is specific or targeted support that could be provided or is needed," he said.
However The Australian reported last week that the Treasurer Josh Frydenberg had rejected similar plans to extend stimulus to the hospitality industry, one of the economy's hardest hit.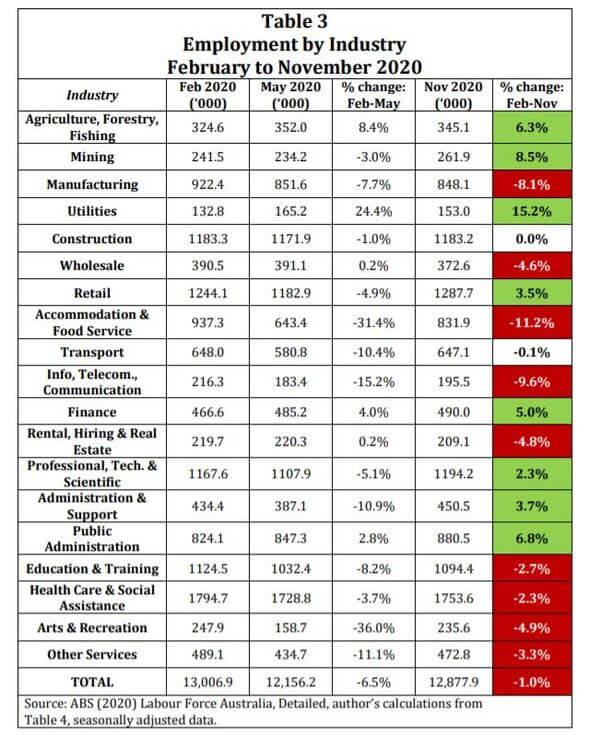 Hospitality industries' employment remained 11% below pre-pandemic levels in November. Source: The Australia Institute.
---