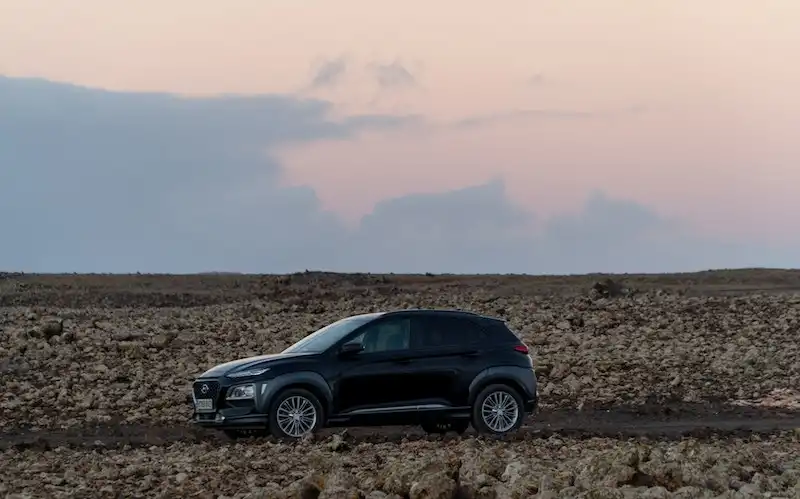 You might be surprised to know there's a bunch of affordable electric cars out there if you want to go green, with a few under or around the $50,000 mark.
As petrol prices hit $2 per litre, and inflation weighs heavily on household budgets, the appeal of an electric car has never been stronger. This is demonstrated in sales data, in which electric vehicles (EVs) have already experienced a huge spike in sales through 2022.
For those looking to upgrade - or shirk the petrol pump - here are some of the more affordable EVs offered new for Australian motorists:
It's hard to deny the Tesla line-up is the gold standard of electric motoring. They often boast class-leading range, features and performance. However, that comes with a price tag. The Model S starts at nearly $150,000, while Tesla's 'entry level' model, the Model 3, starts at around $70,000. So, what's out there for the everyday motorist - someone who just needs a simpler car that won't kill the earth and won't break the bank?
We've sourced the expertise of Brett Davis of Performance Drive, whose YouTube car reviews channel has more than 150,000 subscribers.
In the market for an electric car? The table below features car loans with some of the lowest fixed interest rates for low-emissions vehicles on the market.
Lender

---

Variable

New

1 year

More details

FEATURED

APPLY ONLINE

Electric and Hybrid Car Loan

Fixed

New

2 years

More details

QUICK APPLICATION PROCESS WITH NO FEES

New Vehicle Fast Loan Low Rate

Quick application process and no monthly fees
Low fixed interest rates with terms of up to seven years
New car loans cover cars up to 3 years old

New Vehicle Fast Loan Low Rate

Quick application process and no monthly fees
Low fixed interest rates with terms of up to seven years
New car loans cover cars up to 3 years old

Fixed

New, Used

5 years

More details

Fixed Car Loan (with Low Emission Vehicle discount)

Quick application process and no monthly fees
Low fixed interest rates with terms of up to seven years
New car loans cover cars up to 3 years old
Unlimited extra repayments
Flexible repayment options
Can apply online
You could win a $1,000 fuel gift voucher. Open to customers who settle a car loan with loans.com.au. Terms and conditions apply.
*Comparison rates based on a loan of $30,000 for a five-year loan term. Warning: this comparison rate is true only for this example and may not include all fees and charges. Different terms, fees or other loan amounts might result in a different comparison rate. Rates correct as of June 26, 2022. View disclaimer.
Top five affordable electric cars in Australia
We've gone all-electric here, no hybrids, with a budget of around $50,000 - more expensive than many can afford, but still more affordable than many other electric car models. The list is in no apparent order, and range and prices are per manufacturers' specifications.
MG ZS
Price in Australia: $43,990 drive away
Range: 263km
0-100km/h time: 8.2 seconds (Vbox tested)
Brett says... "Yes, it is the cheapest EV on the market and it is made in China, but it's not some cheap and nasty pet project. This offers all of the usual creature comforts we've come to expect from a modern, small SUV, only this has the added benefit of peaceful, zero-emissions driving. It's smooth, very torquey, spacious inside, and presents decent build quality. MG offers a five-year vehicle warranty and an eight-year warranty for the battery, too. All of this could be the perfect grounds to try out EV ownership for the first time."
The MG ZS' success is reflected in car sales data. At the end of 2021, the MG ZS was in the top-ten selling models of passenger vehicles, according to the Federal Chamber of Automotive Industries' 'VFACTS' report. While also incorporating petrol versions, its sales were up 96% on the same time in 2020.
Hyundai IONIQ
Price in Australia: Fully electric 'Elite' model from about $48,490 before on-roads
Range: Up to 311km.
0-100km/h time: 9.9sec (claimed)
Brett says… "One of the great things about this car is the normality of the interior. It looks and feels just like a conventional small-to-medium sedan. All of the controls are very familiar, making it really easy to drive and live with."
Nissan LEAF
Price in Australia: $49,990 before on-roads
Range: 270km 'indicative'
0-100km/h time: 8sec (claimed)
Brett says… "It's a regular hatchback that offers excellent cabin space and practicality. It just so happens to feature an advanced electric powertrain. There are some interesting and innovative technologies and design elements in this, such as the ePedal that allows you to pull up to a stop without using the brake pedal. The centre console also showcases a very unique gear selector toggle, which almost makes it feel like you're driving a spaceship."
Hyundai Kona
Price in Australia: $59,990 before on-roads
Range: Up to 449km
0-100km/h time: 7.6sec (claimed)
Brett says… "It is one of the most affordable fully electric SUV currently on sale in Australia. And for that alone it should be commended. Hyundai has even beat some of the big Euro names to the market, with vehicles like the Audi e-tron and BMW iX3 still yet to arrive. These will obviously enter the premium segment and come attached with a much higher sticker price."
MINI Cooper SE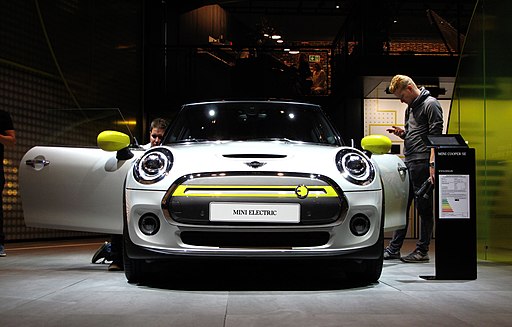 Price in Australia: $59,990 'indicative' drive-away
Range: Up to 270km
0-100km/h time: 7.3sec (claimed)
The iconic MINI has gone electric. It hit Australian shores in July 2020, however, supply was tight - just 80 units were supplied initially. There could be a waiting list and you may need to wait a while to get your hands on one as more stock arrives. As BMW owns MINI, many parts from the German manufacturer's own more-expensive electric model, the i3, are shared. Relative to other European electric cars with a tilt towards luxury, the Cooper SE has an attractive starting price, and could be cross-shopped with Hyundai's offerings, however Hyundai's models have a higher maximum range.
Savings.com.au's two cents
You might have thought that electric vehicles were the realm for the rich and powerful. However, that's not necessarily the case, and you don't need to feel penalised with poor features, weird design choices and poor range just because you want to go green on a fairly modest budget.
As seen above, there's quite a few cars that are subjectively attractive and relatively 'normal' that go for around the $50,000 range or thereabouts. However, $50,000 is still nothing to be sneezed at. Even with the most competitive fixed new car loan interest rates, you're still looking at a monthly repayment over 5 years of around $700 - and that's if you have a good credit history.
If you're on a strict budget, it might be worth looking at used cars, that have already borne the brunt of depreciation. They can also be just as 'green' when you consider total emissions used to manufacture and ship the car to our shores, because you are not choosing from new stock and you are essentially 'recycling'.
Article first published 25 May 2020, last updated 7 April 2022.
---
Photo by Axel Antas-Bergkvist on Unsplash
In-Text Image Sources: Wikimedia Commons