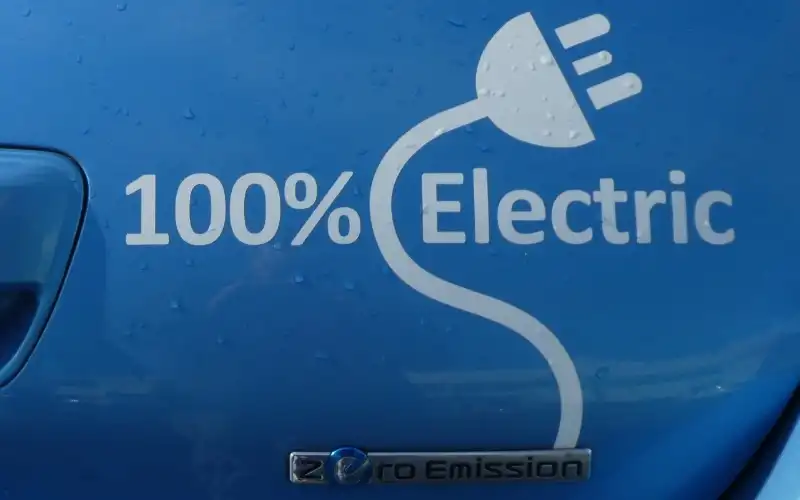 Photo by Jan Kaluza on Unsplash
You might be surprised to know there's a bunch of affordable electric cars out there if you want to go green, and you don't need to have a freaky-looking car to do so.
It's hard to deny the Tesla line-up is the gold standard of electric motoring. They often boast class-leading range, features and performance. However, that comes with a price tag. The Model S starts at nearly $150,000, while Tesla's 'entry level' model, the Model 3, starts at around $70,000.
So, what's out there for the everyday motorist - someone who just needs a simpler car that won't kill the earth and won't break the bank? We've sourced the expertise of Brett Davis of Performance Drive, whose YouTube car reviews channel has more than 100,000 subscribers.
In the market for an electric car? The table below features car loans with some of the lowest fixed interest rates for low-emissions vehicles on the market.
Provider
Ad rate
p.a.
Comp rate*
p.a.
Monthly
repayment
Base criteria: fixed and secured car loans for 'low emission' cars. Data accurate as at 01 September 2020. Rates based on a loan of $30,000 for a five-year loan term. Products sorted by advertised rate, then by company name (A-Z). Repayments are calculated based on advertised rates. View disclaimer.
Top five affordable electric cars in Australia
We've gone all-electric here, no hybrids, with a budget of around $50,000 - more expensive than many can afford, but still more affordable than many other electric car models. The list is in no apparent order, and range and prices are per manufacturers' specifications.
Hyundai IONIQ
Price in Australia: Fully electric 'Elite' model from about $48,490 before on-roads
Range: Up to 311km.
0-100km/h time: 9.9sec (claimed)
Brett says… "One of the great things about this car is the normality of the interior. It looks and feels just like a conventional small-to-medium sedan. All of the controls are very familiar, making it really easy to drive and live with."
Nissan LEAF
Price in Australia: $49,990 before on-roads
Range: 270km 'indicative'
0-100km/h time: 8sec (claimed)
Brett says… "It's a regular hatchback that offers excellent cabin space and practicality. It just so happens to feature an advanced electric powertrain. There are some interesting and innovative technologies and design elements in this, such as the ePedal that allows you to pull up to a stop without using the brake pedal. The centre console also showcases a very unique gear selector toggle, which almost makes it feel like you're driving a spaceship."
Hyundai Kona
Price in Australia: $59,990 before on-roads
Range: Up to 449km
0-100km/h time: 7.6sec (claimed)
Brett says… "It is the most affordable fully electric SUV currently on sale in Australia. And for that alone it should be commended. Hyundai has even beat some of the big Euro names to the market, with vehicles like the Audi e-tron and BMW iX3 still yet to arrive. These will obviously enter the premium segment and come attached with a much higher sticker price."
MINI Cooper SE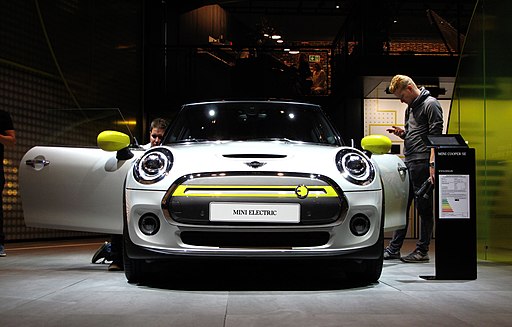 Price in Australia: From $45,000 before on-roads
Range: Up to 270km
0-100km/h time: 7.3sec (claimed)
New for 2020, the iconic MINI has gone electric. It is due to hit Australian shores in July. However, supply could be tight - just 80 units will land on Australian shores initially. There could be a waiting list and you may need to wait for 2021 to get your hands on one. As BMW owns MINI, many parts from the German manufacturer's own more-expensive electric model, the i3, are shared. For a European manufacturer, the Cooper SE has an attractive starting price, and could be cross-shopped with Hyundai's offerings, however Hyundai's models have a higher maximum range.
Renault Zoe Intens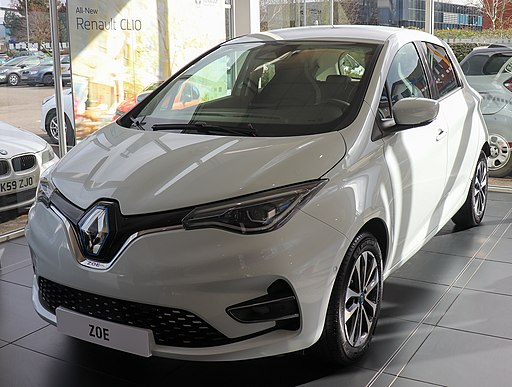 Price in Australia: $49,490 before on-roads
Range: Up to 403km
0-100km/h time: 11.4sec (approx)
A funky alternative and a quirky package from the French manufacturer, the Zoe 'Intens' is an interesting little hatchback. When shopping around you may have noticed the car has a 2017 model year. However, rest assured the cars are new and were manufactured from 2019.
Savings.com.au's two cents
You might have thought that electric vehicles were the realm for the rich and powerful. However, that's not necessarily the case, and you don't need to feel penalised with poor features, weird design choices and poor range just because you want to go green on a fairly modest budget.
As seen above, there's quite a few cars that are subjectively attractive and relatively 'normal' that go for around the $50,000 range or thereabouts. However, $50,000 is still nothing to be sneezed at. Even with the most competitive fixed new car loan interest rates, you're still looking at a monthly repayment over 5 years of around $700 - and that's if you have a good credit history.
If you're on a strict budget, it might be worth looking at used cars, that have already borne the brunt of depreciation. They can also be just as 'green' when you consider total emissions used to manufacture and ship the car to our shores, because you are not choosing from new stock and you are essentially 'recycling'.
---
In-Text Image Sources: Wikimedia Commons