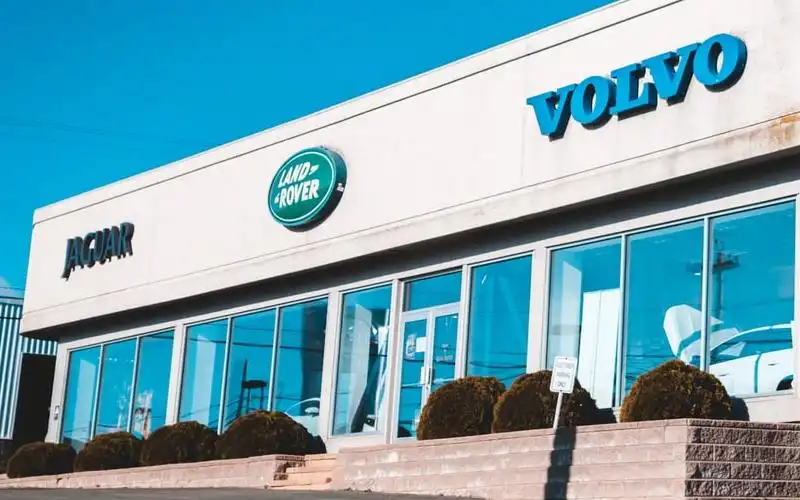 Photo by Erik Mclean on Unsplash
Depreciation - it's a silent killer. You drive your car off the dealer lot and boom, it's potentially lost one-tenth or more of its value right there and then.
How to calculate car depreciation
What's the big deal about depreciation? It's not like a robber is taking money out of your wallet. However, in terms of investments, cars are generally a terrible one.
To explain the importance of depreciation, you wouldn't buy a house knowing it will lose a quarter of its value as soon as you opened the front door. Nor would you buy a stock if it lost 25% as soon as you completed the transaction. Yet we do it for cars. That's because they are pretty much vital for a lot of people.
Below are depreciation rates of some popular cars in Australia, as well as the cars with the best and worst depreciation rates.
To calculate depreciation: Calculate the difference between the new car value from the approximate resale value (using sites such as Redbook as a price guide).
Divide the difference by the new car value, then multiply by 100. For example - $20,000 - $12,000 = $8000. $8000 / $20000 x 100 = 40% depreciation.
In the market for a new car? The table below features car loans with some of the lowest fixed and variable interest rates on the market.
Top 10 selling vehicles and their depreciation rates
The Federal Chamber of Automotive Industries calculated 2019's top-selling vehicles:
Toyota Hilux
Ford Ranger
Toyota Corolla
Mitsubishi Triton
Toyota RAV 4
Mitsubishi ASX
Hyundai i30
Isuzu Ute D-Max
Mazda CX-5
Toyota Landcruiser
Assuming a three-year period of ownership, the depreciation rates are calculated below. We are using Redbook estimates with the lower end of the expected resale value figure for private sales. Not all models have been compared and note that these prices are indicative only.
Toyota Hilux depreciation
The tradies' go-to ute everywhere, the Toyota Hilux is ever-popular for being reliable and rugged.
Workmate manual 4x2: Price new - $20,990. Price now - $14,400. Depreciation rate: 31.4%
Hi-Rider manual dual cab 4x2: Price new - $39,910. Price now - $24,400. Depreciation rate: 38.9%
Ford Ranger depreciation
The Ford Ranger has all bases covered, from the worksite to weekend warriors.
XL Manual 4x2: Price new - $29,190. Price now - $18,700. Depreciation rate: 39.9%
FX4 Manual 4x4 dual cab: Price new- $58,915. Price now - $38,200. Depreciation rate: 35.2%
Toyota Corolla depreciation
The venerable Corolla, loved everywhere for its simplicity and reliability.
Ascent manual: Price new - $20,190. Price now - $13,100. Depreciation rate: 35.1%
ZR auto sedan: Price new - $31,920. Price now - $21,900. Depreciation rate: 31.4%
Mitsubishi Triton depreciation
The Triton is known for being value-packed and work-ready.
GLX auto double cab: Price new - $38,250. Price now - $25,700. Depreciation rate: 32.8%
GLX manual 4x2: Price new - $22,300. Price now - $14,400. Depreciation rate: 35.4%
Toyota RAV 4 depreciation
Loved by soccer mums and off-roading enthusiasts alike, the RAV 4 is a versatile machine.
GX manual 2WD: Price new- $28,550. Price now - $18,500. Depreciation rate: 35.2%
Cruiser auto AWD 2.2DT: Price new - $50,500. Price now - $34,300. Depreciation rate: 32.1%
Mitsubishi ASX depreciation
Compact and punchy, the ASX is popular in the city and country.
2WD manual 2.0 petrol: Price new - $25,000. Price now - $15,900. Depreciation rate: 36.4%
4x4 auto 2.2DT: Price new - $37,500. Price now - $24,700. Depreciation rate: 34.1%
Hyundai i30 depreciation
Feature-packed and solid value, the i30 is loved by both the elderly and young people.
Go manual 2.0 petrol hatch: Price new - $19,990. Price now - $13,400. Depreciation rate: 32.9%
N Performance manual 2.0T petrol: Price new - $39,990. Price now - $28,100. Depreciation rate: 29.7%
Isuzu Ute D-Max depreciation
A real challenger to the Ranger and Hilux, whether it's the worksite or towing a boat, a D Max has you covered.
Cab chassis manual 3.0DT 4x2: Price new - $28,500. Price now - $18,900. Depreciation rate: 33.7%

LS-Terrain auto 3.0DT 4x4: Price new - $54,200. Price now - $37,200. Depreciation rate: 31.4%
Mazda CX-5 depreciation
An SUV with a bit of class, the CX-5 has lots of variants to cover all bases.
KE Maxx manual: Price new - $27,890. Price now - $18,900. Depreciation rate: 32.2%
KE Akera auto 2.2DTT 4x4: Price new - $50,410. Price now - $35,300. Depreciation rate: 29.9%
Toyota Landcruiser
The benchmark by which all serious four-wheel-drive vehicles are measured, the Toyota Landcruiser is an icon on Aussie roads and trails.
Workmate manual 4x4 4.5DT: Price new - $60,990. Price now - $46,900. Depreciation rate: 23.1%
Sahara auto 4x4 4.5DTT: Price new - $120,301. Price now - $85,900. Depreciation rate: 28.6%
Car makes with the lowest depreciation rate
Out of the models we've crunched the numbers on, below are the top five in terms of slowest depreciation over three years:
Toyota Landcruiser Workmate manual: 23.1%
Toyota Landcruiser Sahara auto: 28.6%
Hyundai i30 N Performance hatch: 29.7%
Mazda CX-5 Akera auto: 29.9%
Toyota Corolla ZR auto: 31.4%
Car makes with the highest depreciation rates
Out of the models we've assessed, below are the top five in terms of fastest depreciation over three years:
Ford Ranger XL Manual 4x2: 39.9%
Toyota Hilux Hi-Rider dual cab 4x2: 38.9%
Mitsubishi ASX 2.0 2WD petrol manual: 36.4%
Mitsubishi Triton GLX manual 4x2: 35.4%
Toyota RAV 4 GX manual 2WD: 35.2%
Overall, the least-depreciating vehicles lost about a quarter of their value in the first three years - the worst performers lost over one third to nearly 40%. Not a paltry sum by any means. Still, there's more that goes into a car buying or selling decision than depreciation.
Luxury car depreciation
According to FCAI, the top five selling luxury brands sold in 2019 were: Mercedes-Benz, BMW, Audi, Lexus, and Land Rover. So, we've compiled a comparison of cars over $80,000 and crunched the numbers on some cars that are now three years old.
Mercedes-Benz depreciation
C300 Coupe 2.0T auto: Price new - $83,355. Price now - $51,400. Depreciation rate: 38.3%
S65 AMG auto: Price new - $521,055. Price now - $250,300. Depreciation rate: 51.9%
BMW depreciation
330i Luxury Line 2.0T auto: Price new - $80,000. Price now - $40,400. Depreciation rate: 49.5%
M760Li G12 auto AWD: Price new - $424,710. Price now - $174,200. Depreciation rate: 58.9%
Audi depreciation
A6 1.8T petrol auto: Price new - $80,355. Price now - $37,400. Depreciation rate: 53.5%
R8 quattro auto: Price new - $424,500. Price now - $280,800. Depreciation rate: 33.9%
Lexus depreciation
IS300h Sports Luxury: Price new - $81,160. Price now - $45,000. Depreciation rate: 44.6%
LS600h F Sport: Price new - $213,741. Price now - $82,600. Depreciation rate: 61.4%
Land Rover depreciation
Range Rover Velar D240: Price new - $80,950. Price now - $54,000. Depreciation rate: 33.3%
Range Rover V8SC SVAutobiography (LWB): Price new - $398,900. Price now: $253,300. Depreciation rate: 36.5%
So, there's a snapshot of some popular luxury car makes, their cheapest models over $80,000, and their most expensive. Generally speaking, buying a luxury car is not a good investment, and they tend to lose value much more quickly than regular cars, both in dollar terms and in depreciation percentages.
While there's a very slim chance your luxury car could appreciate in value (e.g. the 1987 Ferrari F40 that sold new for around $400,000 and is now worth well over $2 million in many cases), don't hold your breath. Many of these luxury cars listed above are still run-of-the-mill and fairly common, despite their high prices, so buying one and expecting it to appreciate could be a disaster waiting to happen.
Maximising vehicle resale value
There's a lot of factors that could ultimately determine how much your vehicle goes for on the secondhand market. In the end, what someone is willing to pay is technically what it's worth, but there are a few things to keep in mind when foisting your car online, to a dealer, or putting it in the paper (if you're old school like that).
Trim level
Within a car model, there are often many variants. When you buy new, it could be tempting to buy the absolute base model as all you need is a car to get from A to B. However, you may find that base models are harder to sell, and that buyers could desire a bit more kit. This is all a bit of a guessing game, but it could be worth looking at a higher trim level. That doesn't mean you need to go for the highest trim - you may also find that the highest trim offers the poorest value. It's all about assessing your budget at the time versus what you think you could get for your vehicle three, five or ten years down the track.
Shape
The shape you buy could determine how easy or hard it is to sell, plus how much you get for it at trade-in or through a private sale. As FCAI indicated, SUVs make up 45% of the car market nowadays - they're selling like hotcakes. Sedans have experienced a decline in total sales volume, while hatchbacks are holding steady.
Mileage
Mileage is a big one. It can be off-putting seeing an odometer with a lot of numbers. Redbook lists 'average odometer' readings on models, and if your car is higher than this, you may find some people are initially turned off. That's why the trope of 'little old granny who only drove to the shops' is so popular on sales ads - because everyone loves a low-mileage score.
Condition
But, there's more to that mileage figure than meets the eye. While a car could be high in kilometres, they could be all highway kilometres and thus less stress is placed on the engine as opposed to being driven in the city where the driver is accelerating and decelerating all the time with more idling. Faded paint may also indicate it's been parked out in the sun all its life.
Logbooks
Logbooks are another easy thing to check. Seeing a mechanic's stamps at the required intervals (whether it's every 10,000km or once a year, or 15,000km and so on) is a good sign. Receipts of any work taken out are also a good insight into ensuring that maintenance items are done at required intervals and of any issues that may crop up in the future.
Colour
Ever notice how today's cars on the road seem to be a shade of grey, grey, black, some white and another shade of grey? Greyscale cars are arguably more popular than flashy colours, and as such, when it comes time to sell, you may find it harder to sell that hot pink Mitsubishi Mirage you thought was a good idea back when you were 17. This could mean you need to lower the price to attract buyers. Grey/black/white cars are subjectively boring but may be easier to sell when the time comes.
Manual or auto
In 2018, FCAI found that as little as 9% of new passenger car sales were manual. Given the art of 'driving stick' tends to be heading the way of the dodo, manual cars could be harder to move when it comes time to sell, assuming fewer people can drive manual or are willing to.
Of course, some enthusiasts' cars may be preferable in manual, such as a Subaru WRX, Porsche 911 or Mazda MX-5. However, the majority of run-of-the-mill passenger cars may be easier to shift when they're automatic - pun intended.
Fuel economy
With the rise of fuel prices and the concern around carbon emissions/global warming, gas-guzzling cars are generally on the way out. This includes large V6 and V8 engines, and the death of Aussie classics such as the Ford Falcon and Holden Commodore, as users shift more towards smaller, four-cylinder and turbo engines.
The Climate Change Authority (CCA) has proposed a carbon emission reduction of new light vehicles down to 105g/km by 2025, which is down from 192g/km today. This reduction could see large, fuel-sucking cars to be replaced in favour of more miserly options, and thus it could make that big-engined vehicle you have harder to sell.
Savings.com.au's two cents
There's a lot of considerations when it comes time to sell a car, and depreciation could be a big one. Depreciation is not a hard science, and as such, there's a lot of variables that determine how much your car will depreciate by.
As we've seen above, luxury cars could depreciate quite quickly, while cars that serve a niche or attract a rabid secondhand buyer market (such as a Toyota Landcruiser) can depreciate a slower rate. Still, even the slowest-depreciating vehicles we analysed above still lose a fifth of their value or more within the first three years of ownership.
Buying a car as an investment is probably not the best idea - buy the car, enjoy it for it is (a consumable commodity) and drive off into the sunset.
---
Disclaimers
The entire market was not considered in selecting the above products. Rather, a cut-down portion of the market has been considered which includes retail products from at least the big four banks, the top 10 customer-owned institutions and Australia's larger non-banks:
The big four banks are: ANZ, CBA, NAB and Westpac
The top 10 customer-owned Institutions are the ten largest mutual banks, credit unions and building societies in Australia, ranked by assets under management in November 2019. They are (in descending order): Credit Union Australia, Newcastle Permanent, Heritage Bank, Peoples' Choice Credit Union, Teachers Mutual Bank, Greater Bank, IMB Bank, Beyond Bank, Bank Australia and P&N Bank.
The larger non-bank lenders are those who (in 2020) has more than $9 billion in Australian funded loans and advances. These groups are: Resimac, Pepper, Liberty and Firstmac.
Some providers' products may not be available in all states.
In the interests of full disclosure, Savings.com.au, Performance Drive and Loans.com.au are part of the Firstmac Group. To read about how Savings.com.au manages potential conflicts of interest, along with how we get paid, please click through onto the web site links.
*The Comparison rate is based on a $30,000 loan over 5 years. Warning: this comparison rate is true only for this example and may not include all fees and charges. Different terms, fees or other loan amounts might result in a different comparison rate.
Latest Articles