The start-up, which was previously only available in Melbourne, has launched in Sydney as part of a broader plan to roll out across the country.
Des Hang, co-founder and CEO of Carbar, told Savings.com.au that car subscription services like Carbar can help people save money on the rising costs of car ownership.
"A car subscription is cheaper than a-typical car rental and more flexible and personalised than car sharing. It's the next best thing to car ownership in terms of gaining access and use of a vehicle," he said.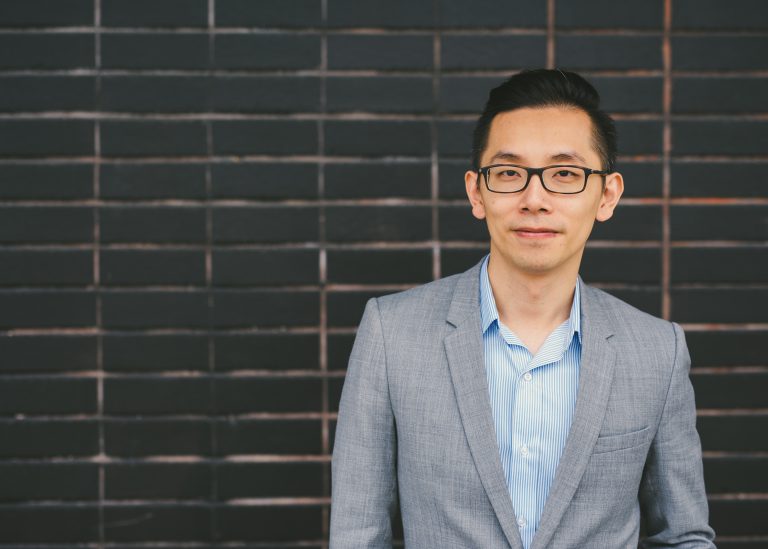 Pictured: Des Hang, co-founder and CEO of Carbar. Image supplied.
"A Carbar subscription includes all the hidden costs of car ownership such as roadside assistance, maintenance, insurance and registration. We're continually looking at new ways to add value to subscribers too, so you can expect more perks over time.
Mr Hang said by using a car subscription service, consumers can also escape the hidden ownership cost of car depreciation.
"Essentially, your car loses thousands of dollars in resale value from the minute you drive it out of the lot," he said.
"They spend tens of thousands on a new car, but only see a return of thousands when they go to sell it."
The car subscription model is emerging as an alternative to traditional car ownership, as the costs of running a vehicle rise and new car sales fall.
Source: Australian Automobile Association's (AAA) March 2019 Transport Affordability Index
Mr Hang started Carbar three years ago with university friends Richie Chen, Kenneth Teo and Davie Saw.
"I felt that the current process in the (car buying) market is broken. You have to often take a huge chunk of your time away to buy a car and get your car serviced so we are trying to alleviate all the stress of owning the vehicle," Mr Hang said.
"There is a shift with millennials these days, everyone is going on subscription. There is a move from owning cars, so we have tremendous growth in that."
According to Mr Hang, Carbar has experienced 150% month-on-month growth and has had over 100 signups in less than six months.
"By all indications, we think subscriptions will become a sizable chunk of the vehicle market," he said.

"Car ownership is ingrained in Australian culture, so it won't entirely replace owning a car. Not overnight at least. But the market is shifting in line with global car ownership trends," Mr Hang said.
Earlier this year in a parliamentary inquiry into transport technology, RACQ said the 'Spotification' of car ownership may soon be a reality in Australia. Porsche, Mercedes and BMW have all launched car subscription services overseas.
Mr Hang told Savings.com.au all kinds of people are using the car subscription service.
"Often, it's just everyday people who want access to a high-quality car without the servicing fees attached to it," he said.
"Another example is families that use more than one car. You can own one car, and then have another on subscription so it gives you the flexibility to only spend on it when you need to.
"We also see a fair few business travellers that need a car for several months but don't want to pay an exorbitant amount of money in rental fees or taxis."
How do car subscription services work?
Each car subscription service revolves around the same principle. For a weekly, monthly, or bi-annual subscription, customers have access to a range of car makes and models.
With Carbar, on a month-by-month basis, customers have access to a range of car models, from Fords and Mazdas to Jaguars and Range Rovers – dropped off at your door.
Customers can chop and change cars based on their lifestyle needs, with a minimum subscription period of one month and two week's notice needed before returning a car.
For example, if you're heading off to the beach for the weekend, you may want a cool convertible to cruise around in. Back at home, a smaller passenger model may be more practical for your daily commute into the city. If you're heading interstate on a family road trip, you may request a large SUV to carry all your gear.
You will need to supply a few identification documents for the application, including:
100 points of ID (drivers license is a must!)
Your latest utility bill or lease agreement with your most current address and your name on it
Three months worth of bank statements
Driver history report
Credit score
How much does it cost?
In Australia, car subscription services are still in their infancy, but there are a few services like Carbar that offer affordable options and for many users, it's arguably more economical than the costs of owning a car.
Using Carbar as an example, customers can access a car for as little as $119 a week. This covers the car rental, registration, maintenance, insurance and roadside assistance.
Of course, that price goes up depending on the car you want.
You can swap cars at any time for a $150 fee, as well as get a free swap once a quarter.
Pros and cons of car subscription services
| | |
| --- | --- |
| The pros | The cons |
| You can try before you buy | Just like with renting a house, you can't make any modifications to the vehicle |
| Flexibility to change cars according to your lifestyle needs | You're limited to the types of vehicles on offer |
| A single payment covers everything – no more forgetting to pay rego | Your subscription may include conditions like limited kilometers and restrictions on additional drivers |
---
---