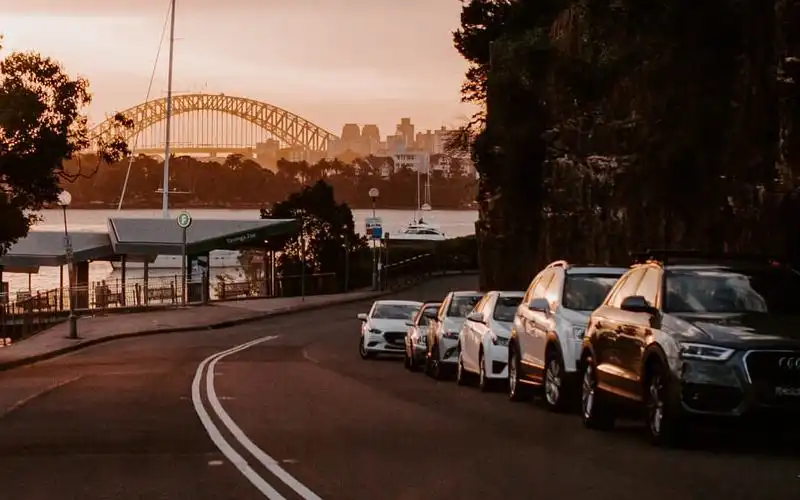 COVID-19 has left many battling their budgets, but a few insurance companies are offering policy relief - so what is your insurer offering?
There's relief coming out the ears ever since coronavirus wreaked havoc on our health, our lives, and the economy.
Many of us are feeling the pinch, and there are numerous measures out there to ease the burden, such as extended welfare and stimulus, home loan deferrals, credit card interest deferrals, and more.
However, until recently, car insurers have been fairly quiet in offering policy relief.
After all, many of us are driving less, and there are fewer people out on the road, theoretically reducing risk of a crash.
So where is the policy discount?
A few insurers have introduced relief measures, and more could follow suit - so watch this space as more insurers come to the table.
In the market for a new car? The table below features car loans with some of the lowest fixed and variable interest rates on the market.
Approval in 24 hours
Balloon options to reduce repayments
No ongoing fees, no discharge fee
Rates based on a loan of $30,000 for a five-year loan term. Products sorted by advertised rate. Rates correct as of October 19, 2021. View disclaimer.
What insurers are offering policy discounts?
So far, in our research, seven insurers have extended an olive branch to policyholders - AAMI, APIA, GIO, Suncorp, QBE, RACQ, and Youi.
Has your insurer offered policy relief? We'd like to hear about it.
Suncorp, APIA, AAMI, GIO
On 23 April, the Suncorp Group introduced a 'Peace of Mind Package', and that package contains a 20% discount on home and car insurance premiums.
Alternatively, policy holders can also get a three-month premium waiver, in addition to:
Insurance Health Checks to help customers save, introducing options such as lower premiums for reduced vehicle use.
No fees for policy cancellation.
The package is available to customers who have held their policy before 2 April 2020, and excludes landlord, strata and CTP insurance.
The Suncorp Group includes AAMI, APIA and GIO, so the same package applies to these three as well.
QBE
Rather than a percentage discount, QBE has gone the gift card route.
On 22 April, QBE announced it will give its eligible existing comprehensive car insurance customers a $50 gift card.
This is also extended to those who sign up before 30 June 2020.
Motorcycle, third party, third party fire and theft and caravan insurance customers will get a $25 gift card.
QBE says this benefit represents about 25% of the average private-use motor insurance policy from April to June.
It is not yet known what brand gift cards are included, and further details on how to access will be revealed "shortly".
RACQ
The Queensland-based automotive giant has introduced several measures to help out its customers amid the coronavirus pandemic.
First is a pause on premium increases when renewing, estimated to save an average of $30 per policy.
This is estimated to save members $5 million and is available to anyone renewing or purchasing a new policy before 30 June.
Second is negotiating with customers to implement a payment plan for the $750 excess if they get into an accident.
RACQ is encouraging members to reach out if they are experiencing hardships.
Youi
Youi's assistance is straightforward - 15% off premiums for the next three months.
This is available to new and existing policy holders who are driving their car less due to the pandemic.
This discount is available via the online customer portal, or by clicking the relevant box when obtaining an online quote if you are a new customer.
Insurance Policy Coronavirus Relief
Check back here to see if your insurer offers any policy relief. As always, reach out to your insurer directly if you are experiencing financial hardship due to COVID-19.
AAMI - Yes
AI Car Insurance
Allianz
ANZ
APIA - Yes
Australia Post
Australian Seniors Insurance
Agency
Australian Unity
BankSA
Bankwest
Bendigo Bank
Bingle
Bank of Queensland (BOQ)
Budget Direct
Bupa
CGU
Coles
CommInsure
Dodo
Elders Insurance
Eric Car Insurance
Famous Insurance
GIO - Yes
Guild Insurance
HBF
HSBC
Huddle
Hume Bank
Kogan Insurance
Latitude
Lumley
MB Insurance
NAB
National Seniors Australia
NRMA
Over Fifty
Ozicare
People's Choice Credit Union
Progressive
Qantas Car Insurance
QBE - Yes
RAA
RAC
RACQ - Yes
RACT
RACV
Real Insurance
Ryno Insurance
SGIC
SGIO
Shannons
St. George Bank
Suncorp - Yes
TIO
Virgin Money
Westpac
WFI
Woolworths
Youi - Yes
---
Photo by Trent Szmolnik on Unsplash