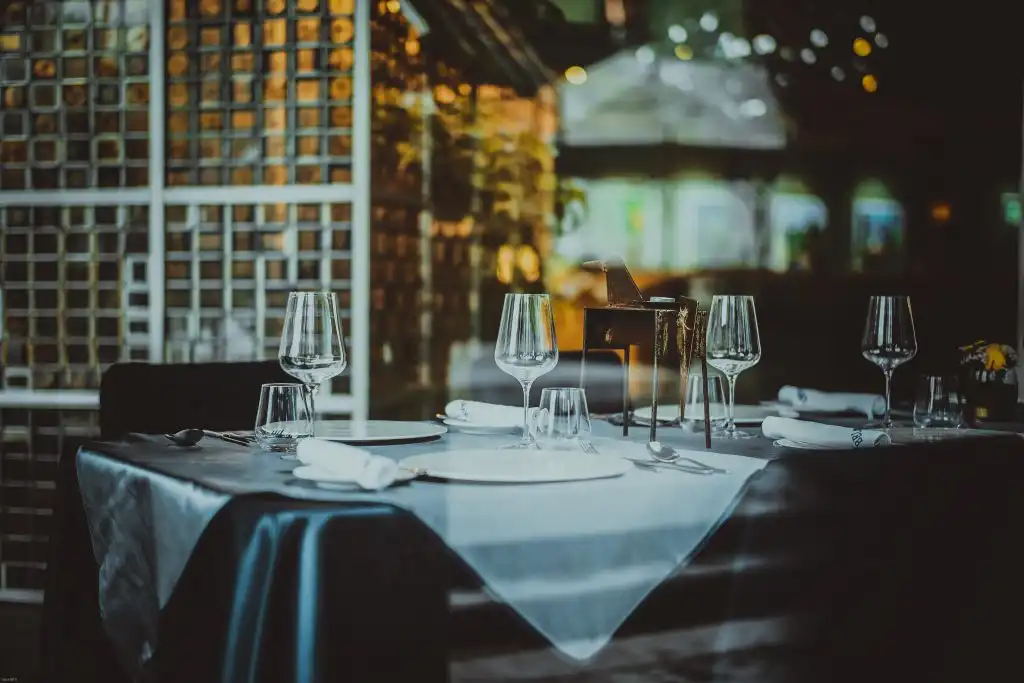 Photo by Kenny Luo on Unsplash
Is there a difference between American Express and Diners Club credit cards? Yes! Does it matter? Possibly!
What is American Express or Diners Club?
Like Visa and Mastercard, American Express (also known as Amex) and Diners Club are payment systems, BUT they also provide their own cards, predominately targeting the higher end of the card market. So while Visa and Mastercard offer their services to dozens of individual card providers, Amex and Diners Club only offer their own branded cards (although American Express does have partnerships with other banks and providers, such as Westpac).
What is Diners Club?
Diners Club is a charge card company, and was the first independent payment card company in the world when it formed in 1950. Diners Club Australia is part of the Citi Group, and its card offering is heavily focused on premium rewards products.
What is American Express?
American Express is a global multinational financial services company, although it primarily specialises in credit and charge cards for both people and businesses. Founded all the way back in 1850, American Express claims to be the largest global payments network in the world, and mainly offers premium and rewards credit cards.
Diners Club & AMEX rewards
Many people find that these cards offer excellent value for rewards and frequent flyers – you can earn up to three points per dollar spent, which can be redeemed at shops, airlines, restaurants and more. Some of the most popular and recommended cards among 'points' nerds will come from American Express and Diners Club.
Both Diners Club and American Express charge higher merchant fees than Visa and Mastercard – these are the fees paid by merchants to the financial institution or card network for allowing customers to use their cards to make purchases and are one of the biggest sources of revenue for card providers and networks.
Some stores pass this higher cost onto customers or absorb it themselves. Either way, there are plenty of stores nationwide and worldwide that refuse to take Amex or Diners Club branded cards.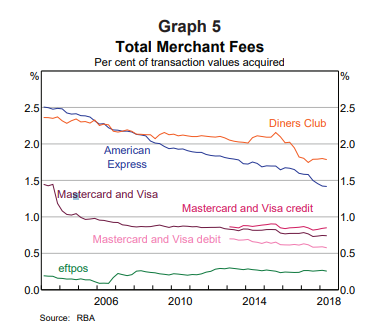 It costs merchants more to take payments from these two cards than it does to accept Visa and Mastercard, hence the latter's global acceptance.
Charge card vs credit card
A charge card is different to a credit card. While a credit card generally has a set spending limit (called a credit limit), and charge an interest rate on unpaid balances. Charge cards on the other hand have no set spending limit and don't charge an interest rate, but you are required to pay off your balance in full every payment period, and you'll be charged a fee if you don't.
Charge cards tend to have higher credit score and income requirements because of this, and are less common.
Diners Club vs AMEX
Diners Club and American Express are both similar and different. They're similar in that they're both payment networks while also issuing cards directly to the consumer. Other banks have to use Visa or Mastercard on their branded credit cards.
Diners Club and Amex also appear very similar in terms of rewards and fees. Both are primarily aimed at high-end users, so these cards tend to charge higher fees in exchange for high-value rewards.
Key differences between Diners Club and Amex include:
Acceptability: Diners Club is generally more widely accepted, as it can be used anywhere Mastercard is accepted, which is around 38 million merchants worldwide. Amex on the other hand is reportedly accepted at less than half that - 15 million merchants around the world.
Types of cards: Diners Club mainly offers charge cards, which as mentioned above are quite different to credit cards with an interest rate.
AMEX credit cards
Amex has a range of credit cards available, ranging from low rate cards to rewards and premium cards. Amex definitely places a greater emphasis on the latter two – many of its cards offer high rewards points, lucrative features like lounge access and travel insurance.
AMEX interest rate
In terms of interest rates, the majority of American Express's cards are seen as 'high-end' products, so most of its purchase rates are above 20%. However it does have a low rate credit card with a rate of 8.99%, which is one of the lowest credit card rates on the market right now.
American Express was initially a freight forwarding company back in the 1850s but didn't offer its first charge card until 100 years later in the 1950s. It's now one of the world's premier credit and charge card providers, generating $33 billion a year in revenue and with 112 active cards out there.
American Express doesn't publish figures on its acceptance at merchants here or overseas, although it claims that 120,000 new merchants in Australia have joined the American Express network since January 2017. You've no doubt seen plenty of stores that say 'No Amex' so your options are more limited than other networks, but there are still tens of thousands across the country. American Express Australia does list popular stores and services that accept its cards here.
How much do American Express charge retailers?
American Express, as well as Diners Club, tend to charge more for their merchant fees than Visa and Mastercard, which is why certain retailers might not allow you to use an Amex card. According to the Reserve Bank of Australia, American Express charges merchants around 1.5 cents for every dollar spent by the customer, compared to less than one cent for Visa and Mastercard.
Can I withdraw cash from an American Express credit card?
If you have an American Express credit or charge card then you can withdraw cash from an ATM. This is known as a cash advance, but if you do this then you can be charged a hefty cash advance fee and interest rate which will depend on your card. So you should only do so in an emergency, as it could be an expensive cash withdrawal.
Read more about cash advances and other credit card fees and charges here.
Can you pay AMEX bill with AMEX points?
Although you can use American Express rewards to pay for other expenses, you can't use your existing American Express points to pay off your American Express credit card bill.
Can you have two American Express cards?
Yes you can have two American Express cards, although there's a limit on the maximum number you can hold. It typically sets a limit of five cards per customer, spread between credit, charge and business cards.
This isn't set in stone however, as some people can hold more cards than this. You'd have to consider whether having more than one card is worth the extra annual fee you may be charged, or whether you even need extra cards in the first place.
Diners Club cards
It's important to remember that Diners Club doesn't actually offer a credit card product. It instead offers charge cards, which don't charge interest but do require you to pay off the full balance every month.
The history of Diners Club is an interesting one. It all started in 1950 when, according to folklore, a man named Frank McNamara forgot his wallet when eating at a restaurant. Allegedly, his wife ended up paying the bill, which left good old Frank very embarrassed, and he vowed to create a new payment option known as the charge card (bit of a drastic reaction there don't you think Frank?). Just a few years later it had been recognised in the UK, Canada and Mexico, making it the first internationally recognised charge card.
Citi acquired Diners Club in 1981, and by 1984 it started the industry's first rewards program: club rewards. Diners Club also partnered with Mastercard to eliminate the issues of accessibility worldwide, as cardholders can take out a separate World Mastercard but still earn the same rewards. Diners Club users have access to over 800,000 ATMs and cash access location in more than 180 countries worldwide. With a World Mastercard added to their account, Diners Club users can have access to 1.9 million more ATMs and cash access locations.
How to pay Diners Club credit card bill?
Diners Club lists three ways to pay your credit card bill:
Via BPAY: You will need to quote Diners Club Biller Code 3012 and your Customer Reference Number, which is your Diners Club Card number. A transaction fee of $0.75 applies to each BPAY payment.
Via Australia Post: Go to any Australia Post outlet, present your Diners Club statement payment slip and pay by cash or cheque. A fee of $1.55 applies to each payment.
Via Mail: Include your statement payment slip and write your membership number on the back of the cheque. Mail to: Customer Service, Diners Club International, GPO Box 40, Sydney, NSW, 2001.
How to apply for a Diners Club card?
You can apply for a Diners Club charge card online via its secure application page, or by downloading an application form and returning it to Diners Club via email. When applying, Diners Club will ask for the following information:
Identification. Your full name, date of birth, contact details and ID such as your driver's license;
Employment income: Where you work and your salary, including recent payslips or pay summaries, and information on any secondary income;
Spending habits: Information how much you plan to spend each month
You must also meet the age, citizenship, income and credit score requirements set out by Diners Club.
Is Diners card accepted everywhere?
While they won't be accepted at every single merchant, Diners Club is a widely accepted card network. It has a partnership with Mastercard giving Diners Club cards 100% acceptance wherever Mastercard is accepted, which is in over 33 million locations, over 1.9 million ATMs, everywhere online and in over 210 countries.
11 ways to maximise your rewards

Savings.com.au's two cents
Diners Club and American Express are again very similar – they both tend to be more 'lucrative' networks with higher interest rates (on Amex) and fees in exchange for rewards and special features. But with their higher merchant fees, there's a bigger chance that cards on these networks won't be accepted by some stores. Even if the store does accept them, they may have a surcharge on those making purchases with such cards. If you're using these cards for most of your everyday spend, these surcharges can really add up.
While a card's network should form part of your consideration, you should primarily compare credit and charge cards on the following core factors:
---
Article first published June 17, 2019. Updated December 1, 2020.