Picture it: you're so excited for the new iPhone XS to come out you can't sleep, and you camp out in front of the Apple store for days to make sure you're the first in line. In your excitement, you buy it for $1,600 from a store. Just a couple of weeks later you go into a different JB Hi-Fi store and see that very same phone listed for $1,500. That's $100 less, and it leaves you fuming!
But then you remember, the credit card you used to purchase the phone has a feature called price protection insurance which allows you to claim this price difference with the credit card provider.
What is price protection insurance?
Price protection insurance can go by several different names, such as price protection guarantee, price drop protection or shoppers protection insurance. Whatever name it goes by, it's a feature designed to prevent cardholders from getting on the raw-end of a dodgy retail deal – if one store advertises a product for one price, and another store advertises that same product for another, having price protection can mitigate some if not all of that difference.
Not all cards have this feature. As with other credit card features like airport lounge access, travel insurance, rewards programs etc., cards carrying price protection are more likely to be 'premium' range credit cards with higher annual fees and interest rates. But this isn't always true – you can find some low-rate 'basic' credit cards that offer it.
A search of available credit cards on the market (at the time of writing) reveals there are more than 60 credit cards that come with some form of price protection insurance, but it would be rash of you to assume that each policy is the same. The reality is almost every card provider will have different rules and stipulations for when and how you can use this feature.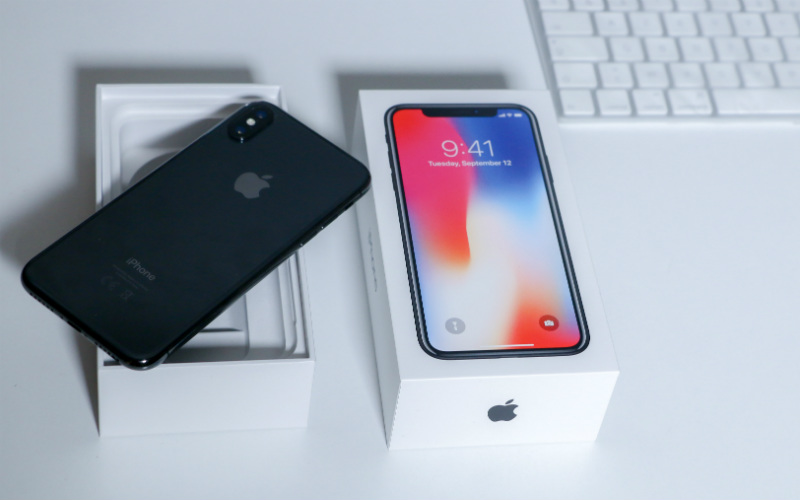 If you've overpaid for one of these lately, price protection could come in handy.
How price protection works
This is an interesting question to ask, because it has many different answers. The majority of providers won't make it immediately clear how to use their price protection feature, but they'll usually specify how it works in the PDS (Product Disclosure Statement). We trawled through a few and found there are a few things that will affect your ability to make a claim on a purchase:
You'll need to have made the purchase with the card
You're limited to making a claim within a maximum number of days from the purchase date (some policies allow claims to be made up to 60 days after purchase, others only allow up to 21 days)
You might need to have bought from a bricks-and-mortar store – no online retailers.
The item must be the exact same model – like for like products only!
The two stores will usually have to be the same brand
The two stores might need to be within a certain radius of one another (often 25 km)
Claim amounts usually have a minimum and maximum (most require a price difference of at least $75)
Claims are also often limited to a certain total amount per year
Certain high-value items are excluded, such as jewellery
Some credit cards only allow you to use price protection insurance within the first three months of card activation
In some cases, the item you're claiming against must also be advertised in a printed catalogue like the ones you'll see at the front of the store.
The main restrictions that differ from provider to provider are the maximum claim limit and the time to make a claim, so make sure you're aware of these. As long as you know all the terms and conditions (which you can find in the relevant PDS), price protection insurance can allow you to save hundreds in household purchases.
Price protection insurance as an add-on feature
While some cards like the ones listed above have price protection included, there are some that allow customers to add it on for an extra charge. This is sometimes called 'shopper's protection'. This feature costs 1% of the monthly closing balance of your account up to a maximum of $50 per month, so if you pay off your debts in full it won't cost a cent!
This product functions a bit differently to the standard price protection product. With shopper's protection insurance, you can claim for an item with a reduced price for up to 12 months after buying. You can also claim up to $5,000 every 12 months (maximum of $1,000 per claim), and aren't limited to items seen in catalogues.
There are still some things it doesn't cover price reductions for, such as:
Price matching
Corporate discounts
Pricing errors
Items not in stock
Online offers
Closing down sales
Jewellery and precious metals
Perishable items like food
Having this feature as an add-on can add some serious value to your shopping, especially if you're the type to always pay off the balance on a credit card.
How to make a price protection claim
As a general rule of thumb, you'll need proof of the price difference, just as you'd need proof when making a general insurance claim. We're talking receipts, photos of the cheaper item in-store or in a catalogue and maybe even a photo of the item you bought just to play it safe. They'll usually have a number to call or will ask you to upload the documents – either way, remember you'll usually have between 21 and 60 days to do it.
Be wary of building debt
Price protection insurance might sound like a pretty good deal if used correctly – you could save yourself hundreds of dollars a year by using it. But, it shouldn't be an excuse to go out and spend like a lunatic. Credit card debt can sneak up on you quite easily, especially if you accrue a balance that's greater than what you can reasonably afford to pay off. Many of the cards that offer price protection carry a higher interest rate and higher annual fees, so if you:
pay too much in interest, or
pay too much in annual fees
…it might not be worth actually taking out a card solely for price protection if the net value of the card is negative.
Savings.com.au's two cents
It's worth noting that price protection isn't really a 'saving' feature – using it won't save you any money, it just helps recoup the money you might have saved by buying a cheaper item. But the terms and conditions of such cards are tight, so it can be very limited as to when this feature can actually be used.
Having price protection doesn't mean you don't have to put much thought into your purchases. Particularly when buying big-ticket items like new phones, TVs, gadgets and kitchen appliances, you should always do your research to ensure you're getting value for money.
But if you feel you've been ripped off on a purchase and you do have price protection on your credit card, it's worth making a claim.
Just remember to also review the interest and fees you're being charged on your credit card to determine if it's worth keeping.