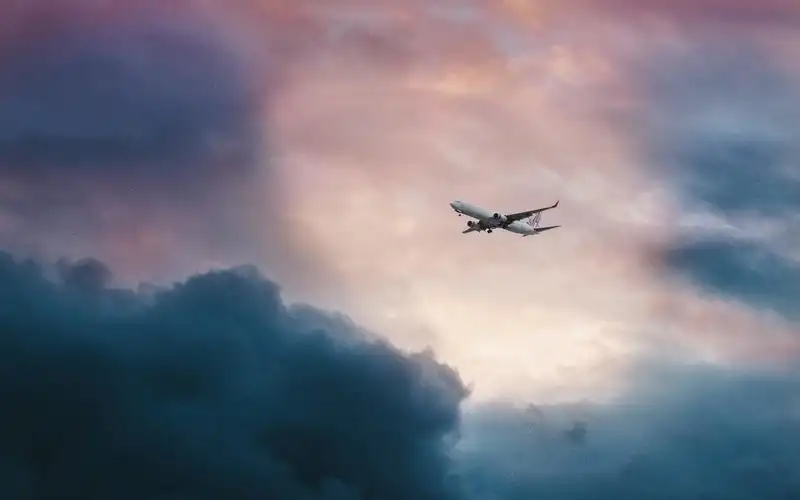 An examination of the value of having a credit card that includes travel insurance and how it stacks up against standalone travel policies.
Why is travel insurance important?
Travel insurance is a necessary thing to have when travelling, whether it's overseas or in another part of Australia. Not having it can leave you thousands of dollars out of pocket if something unexpected happens, from cancelled flights to injuries and even acts of terror or natural disasters.
According to the Department of Foreign Affairs and Trade, a medical evacuation from the United States can cost anywhere between $75,000 and $300,000! Having travel insurance could cover most if not all of these expenses if you were to get hospitalised from, say, eating too much at the Denny's breakfast buffet.
But there are a lot of us who aren't getting the message: according to Smart Traveller, 9% of Aussie travellers to another country in 2017 travelled without travel insurance – up from 8% in 2016 (Smart Traveller). This percentage increases among people who're going on a single trip or to a place they've already been before. Smart Traveller found that a lack of understanding and an unwillingness to research a proper policy were among the main reasons for people not taking out travel insurance.
Having a credit card that provides complimentary travel insurance can save you the hassle of picking out a policy each time you travel by automatically providing cover for your trips. There are more than 50 credit cards on the market that have a travel insurance policy attached.
But there are few things you should know about credit card travel insurance before rushing off to the airport.
What is credit card travel insurance?
No, credit card travel insurance is not travel insurance for your credit card, although it might be covered as a possession under the terms and conditions of your policy. Credit card travel insurance is really quite similar to travel insurance taken out from individual insurers, but instead of obtaining a quote and paying a premium, you already have the policy pending activation (more on this later). Many financial institutions offer both standalone insurance and credit cards that have insurance as an additional feature.
The credit card issuer usually isn't the provider of the policy. It will often have an agreement with an insurance underwriter such as Allianz, GBE or IAG.
'Free' credit card travel insurance isn't free
You might see this particular perk marketed as 'free' or 'complimentary' but in many cases, credit cards that offer travel insurance tend to have higher annual fees and interest rates.
While there are definitely some credit cards out there with relatively low annual fees, our research couldn't find any credit cards without an annual fee that offer travel insurance, although some cards waive the annual fee in the first year. This is really what the travel insurance policy costs, as annual fees on certain cards can exceed $700 at times. You can also accrue debt on your credit card spending overseas, which is another way you can end up paying for that 'free' insurance.
What else justifies a high annual fee?
In addition to having travel insurance, premium credit cards can come with extra added perks like:
Cover for the excess paid on your rental car hire
Again, these perks aren't really free unless the card also happens to have a $0 annual fee, which some do for these features. It'll be up to you to determine if the benefits gained from using such a card justifies the fee attached.
Source: The Checkout
How does credit card travel insurance compare to standard travel insurance?
Price isn't the only difference between the two – you also have to consider how the policy is activated and the excess you'll have to pay, as well as what you're covered for.
Is it cheaper than regular travel insurance premiums?
It can be. Premiums for stand-alone travel insurance policies can be affected by a wide variety of things like:
Your age
Destination
The length of your trip
The activities you plan to do
Any pre-existing medical conditions you have
After taking all of this into account, your insurer will slap you with a premium you have to pay. This can vary a lot – an older person might pay more than a younger person for the same trip, while someone travelling to a country with high rates of crime and theft is likely to pay more than someone travelling to a safer country.
Given how much premiums vary it's difficult to give you an exact answer to how much a stand-alone travel insurance policy costs, but you can quite easily pay between $50 to $100 for a single two-week trip, sometimes more. So if you're someone that travels a lot, having a credit card with travel insurance included may justify the cost of the credit card's annual fee.
How credit card travel insurance is activated
Credit cards with travel insurance can have different requirements for activating the policy. There are generally three common ways of activating the travel insurance on your credit card:
Paying for your flights with the card: you may also be covered if you use rewards points to do this.
Paying the minimum amount of your travel costs with the credit card: This can include any costs related to the trip such as accommodation or airfares. For cards with this activation requirement, the minimum travel spend required is often $250 or $500.
Notify your provider: Some credit card providers require the user to notify them when they need the cover activated.
@CommBank hi, I was just wondering if you had to buy your holiday on your gold, platinum or diamond c card to get the included travel insurance or can you just activate it?
I used savings acc to buy the trip & am just about to get insurance & wondering if it is still free?

— Chompers (@Tingas75) October 22, 2018
Some providers also let you activate the policy online. Handy.
According to an ASIC review in 2015, more than half of all credit cards with travel insurance required the full airfare to be paid on the credit card to activate the policy, while less than half required a minimum spend of between $250 and $1,000 on prepaid travel costs (like accommodation).
You should definitely read the Product Disclosure Statement (PDS) and speak to your card provider about what their policy activation requirements are. In some cases, you might have to actually notify the card issuer you plan to use the policy, otherwise your spouse and/or children might not be covered.
Excesses on credit card travel insurance
With general insurance, you can pay less for your monthly or annual premiums by opting to pay a higher excess – the fee paid to the insurer in the event of a claim. Since credit card insurance doesn't charge premiums (since it's included in the cost of the card), you'll probably have to pay a higher excess for a claim – sometimes as much as $500. By comparison, standalone travel insurance usually charges around $100 maximum.
What's covered by a credit card travel insurance?
Credit card travel insurance covers you for mostly the same things that standalone travel insurance does, including but not limited to:
International and domestic cruises
Cover for dental expenses (up to $2,000) and funeral costs (up to unlimited $)
Lost or stolen baggage (up to $3,000)
Rental car excess (up to $125,000)
'Extreme' activities, such as boating, abseiling, hiking, parachuting, bungee jumping and more
Snow sports like skiing and snowboarding
Cash (up to $500)
Cancellation expenses & expenses incurred due to delays (up to unlimited $)
Overseas medical expenses and emergency evacuation (up to unlimited $)
Credit card travel insurance also has the upper-hand when it comes to price, ease of application and the fact that it isn't limited to certain countries.
What's not covered by a credit card travel insurance?
It's definitely not perfect though, and by reading a few PDS documents you'll see that it has a number of limitations compared to a standard travel insurance policy. One of the biggest negatives of credit card insurance is the level of cover it offers in general: while the points above say it can offer unlimited cover for overseas medical expenses, this is not too common. A more common limit is around $500,000, whereas standalone policies are more likely to have no limits. Credit card travel insurance tends to cap its cover limits at lower levels.
Other disadvantages of credit card travel insurance can be:
It doesn't last as long. It's common for credit card insurance to last between three-six months, whereas actual insurers can offer multi-trip policies that can last longer for people who travel more
You'll usually have to pay a higher excess
Your spouse or children might not be covered, only the cardholder. There may be special activation requirements for the policy to cover other travellers
Pre-existing conditions like heart problems might not be covered
Doesn't allow people to add extra cover for higher-value items like jewellery or expensive cameras.
It often doesn't offer domestic travel insurance
Which is the most suitable?
All of this can be quite confusing – there are hundreds of different cards and insurance policy combinations out there, each of which has different levels of cover. For a summary of which type of travel insurance fares better for certain points of information, check out the table below. Certain cards or policies fare much better than others for some of these points, so it's worth doing a thorough comparison yourself.
Please note that this is only a general list, and has been generated with the average product for each in mind.
Savings.com.au's two cents
Having a credit card with travel insurance can be a handy and cost-effective way of ensuring you're covered overseas. According to Smart Traveller, activating a credit card's travel insurance policy is the second most popular way of obtaining travel insurance (20%) behind going directly through an insurer (31%) and marginally ahead of buying through a travel agent (19%).
But just because your card has travel insurance doesn't mean you should depend on it. As we've discussed in this article, credit card insurance can have a lower level of cover than a policy taken out through an insurer, and it tends to have a 'one-size-fits-all' approach. Standalone policies let you add extra levels of cover for things like expensive valuables or pre-existing conditions.
If you're satisfied with the level of cover your credit card is offering (or a potential card you've scouted) and it at least matches the cover offered by a standalone policy, then there's no reason why it wouldn't be worthwhile.
Just remember: credit card travel insurance isn't free, you're paying for it through the card's annual fee and interest rate.
---
Photo by Leio McLaren (@leiomclaren) on Unsplash