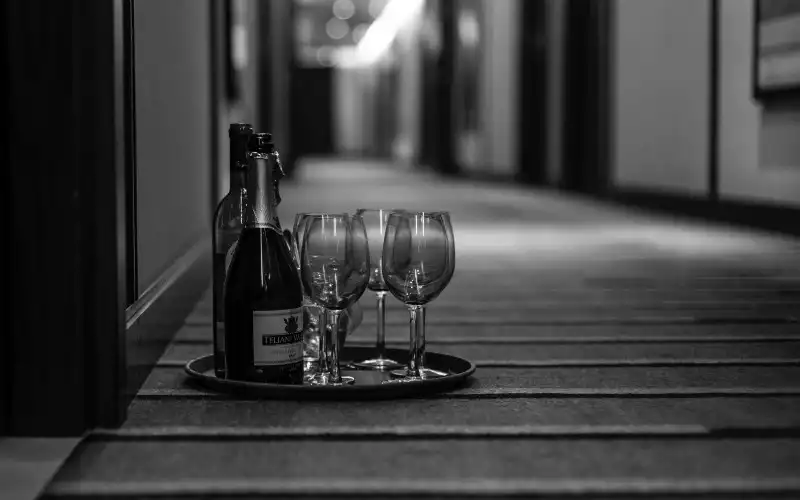 Premium credit cards often come with a concierge service which can assist you in your day-to-day activities, but is it worth having?
Unless you're an active user of a credit card concierge service, you might not have heard of it. It isn't actively broadcast as a 'must-have' credit card perk – most cards tend to focus on their low rates or tempting rewards programs when attracting new customers.
But a credit card concierge service – offered on most premium credit cards (e.g. cards with 'platinum' in the name) – can make your life easier. It just might come at a cost…
What is a credit card concierge service?
The term concierge initially stems from the French phrase 'keeper of the keys'.
Concierges, normally assigned to hotels, airports and businesses, are tasked with assisting guests and clients in various different ways. If you've ever stayed in a somewhat-fancy hotel or gone overseas, then chances are you may have seen them sitting in a lobby somewhere. A concierge can make your life easier by:
Making travel and dining bookings
Making recommendations for nearby spots
Planning events and running errands
You may or may not be charged for the cost of these services. It depends on where you're staying.
How do credit card concierges work?
A credit card concierge is similar to a hotel concierge, except they are exclusive to that particular credit card service. While each card's concierge service will function differently, these concierge teams will often consist of multiple people and will be available 24 hours a day, seven days a week.
This sounds like a pretty good deal. But you don't automatically get this service just for having a credit card with that company. These cards tend to only be available on premium credit cards.
Either online or over the phone, you should be able to get specialised, around the clock assistance from a team member for most of the things you need. Some companies might have an app that lets you leave a detailed description of what you want, with an expected completion date listed by the concierge.
It's important that you remember, however, that this service is not free. While you generally won't be charged for any research the concierge undertakes (like looking at restaurants), any successful task they complete for you will be billed to your account. It's possible that this might be cheaper than booking yourself, as your card might have discounts with certain stores, restaurants and outlets.
Note: while some cards have their own branded concierge services, others will just use Visa's or Mastercard's.
How to use credit card concierge service
The things a credit card concierge can do for you are limited mostly by your imagination – and also some laws and a little thing called workplace health and safety.
Dining
Need to book a restaurant? You can get your concierge to do it for you – this might even be more effective than doing it yourself, as a credit card company might have more sway with a restaurant than a single person, enabling you to get that elusive table at a popular joint. They can also give recommendations for restaurants, as it's their job to know things. And if you don't feel like eating out, they can arrange food to be delivered to you! This may be unnecessary now though given the emergence of food delivery services such as Uber Eats.
Travel & holidays
Rather than going to a travel agent or researching it yourself, you could go to a concierge to find flights and book them based on your requests (where you're going, how much you're willing to spend etc.)
A concierge can also:
Recommend and book hotels
Take care of car rentals (or limo rentals if you're feeling fancy)
Recommend and organise fun activities for you while you're travelling
So next time you're travelling overseas or interstate, why not check with your card's concierge and see what's on near you?
Entertainment
As well as dining, concierges are also good for securing tickets to things like sporting events, concerts and musicals in cities all over the world. You could even get them to book you a movie ticket if you don't rate your chances of getting a good seat on opening day.
Gifts
Oh no! It's your anniversary, but you've forgotten to buy something for your spouse! If you have a concierge service on your credit card, you could call up and ask them to find and deliver flowers – perhaps even on the same day if you were desperate.
Floral arrangement and delivery are some of the more common services concierges provide, but they can also be good for securing gifts in general. Anonymous concierges online have reported spending weeks tracking down an in-demand present for Christmas, calling countless stores to get what their customer wants for little Timmy. Ideally, you'd want to give them something less demanding, like simply finding outlets with certain items available and delivering it for you.
Simply name your request and they should be able to buy it for you, pending your card's T's and C's.
Life
Yes, credit card concierge's can actually help you uproot your life and relocate to another country if you need to, mainly by helping you with Visa and passport requirements. They can also send packages home for you.
Other life-related services include:
Planning parties and special celebrations
Renting computers and home office equipment
Booking personal trainers
It's worth ringing your concierge and asking if they can help you with anything you might need. Just know that there are limitations to what they can do.
What can't a credit card concierge do?
You might only find out they can't do something until you ask, but generally, credit card concierge's won't do anything illegal. They also can't do your job for you, so unlucky if you were thinking of 'working from home' while getting a concierge to send some generic emails for you.
NAB's terms and conditions state that any request that's deemed immoral or unethical will also be rejected. This also applies to tasks that are seen as impossible to complete – remember that a concierge is a person too, so requesting them to manually move a piano halfway across a city will probably be denied.
Try as they might, they also can't book you a room in a fully-booked hotel.
The most bizarre concierge requests
If you're looking for inspiration, look no further than US-based blogger Tim Ferris, author of The 4-Hour Workweek, who decided to test the limits of what his credit card concierge would do for him. In doing so, he was successful in getting his concierge to do the following things:
Order a large vat of nacho cheese
Help him with a crossword puzzle
Put him on a shortlist for Virgin's space travel program (pending the $200,000 fee and medical restrictions)
Connect him with a daily motivational message service (concierges are not allowed to do anything of 'a medical or emotional nature')
Unfortunately, they were not able to write the blog post these examples were found in, which he asked them to do, as that would be considered doing his job for him.
What do these cards cost?
Most 'premium' credit cards will come with this feature. Such cards will probably have other lucrative features attached, such as airport lounge access, price & purchase protection insurance, complimentary travel insurance, extensive rewards programs and more.
Because of all of these extra features (some, not all, will have them), you are likely to pay for this service in two ways:
Looking at the cards with concierge services available at the moment, there are only a few that don't charge an annual fee, and a handful offer waived annual fees in the first year. Aside from these select cards, you're very likely to be charged at least $100 a year for a credit card with a concierge service, while some of the more exclusive cards charge more than $700.
Another way you pay for this service is simply by using the card. Your bank gets a cut of every transaction you make through merchant fees, so features like concierge services are included to make sure you want to use and keep that card. These cards also carry higher interest rates than your standard credit card, so you'd want to be paying off the balance before the end of the statement period.
Costs of concierge services
We mentioned before that the actual concierge service itself is complimentary – you won't be charged anything if you don't use it. If you do use it, you'll generally only be charged for:
The cost of the goods/services purchased
Any deposit laid down by the concierge
Cancellation costs (if any)
Delivery and shipping costs
Insurance costs (such as car hires)
Any upfront fees paid
So you don't actually have to pay the concierge anything, although leaving a tip wouldn't go unappreciated. The credit card company themselves pay the concierge's wages through annual fees, merchant fees and interest repayments.
Concierge costs can be billed directly to your credit card account or to your linked bank account.
Savings.com.au's two cents
Concierge services can be a great time saver: if you need pretty much any task done, you can call your concierge and have them simplify it for you, or even do it completely.
The service itself doesn't typically cost any more than what you yourself would pay if doing the task yourself – it may even be cheaper, depending on the relationships and discounts your bank has at certain places. But you do pay for a concierge service through the higher fees and/or interest rates that credit cards featuring them tend to have. If you're usually time-strapped and pay off your card every month, then this feature can provide great value.
On the other hand, people who struggle with their interest repayments should reconsider getting such a card. Instead, such people should be looking for credit cards with lower rates and fees, more interest-free days, and their own responsibility as a credit card user.
When requesting the concierge to make bookings or purchases on your behalf, it's important to give them a price limit to prevent them from overspending. This isn't to say that all of them will be like this, but it's possible they might pick the most expensive option available so that you spend more on the card (they do work for the credit card provider after all). If you set a price range, they will stick within it unless it's impossible to do so, at which point they should try to contact you.
---
Latest Articles