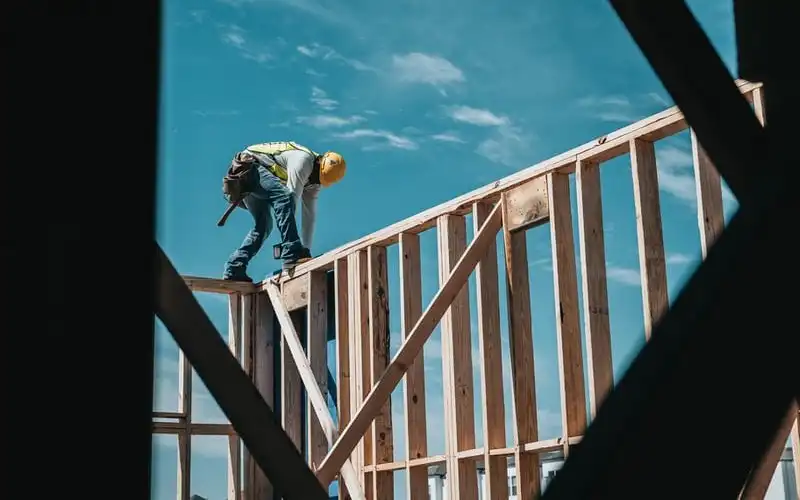 New data released today shows units drove the dwelling approvals boom in March, up nearly two thirds in just a month.
The Australian Bureau of Statistics' (ABS) data for March's dwelling approvals shows there were 8,563 units approved for building in March - an increase of 63.6% over February.
This was the main contributor to the second-highest number of total dwellings approved, up 17.4% on the month, and 47.4% on the year.
The highest number of dwellings approved on record was in November 2017.
By contrast, in March, private sector housing approvals were up 0.1% to 14,117 approvals.
Looking to build a home? Below are a handful of low-rate construction loans in the market.
However, this number is still at an elevated level, with numbers up 60.7% compared to March 2020, according to ABS director of construction statistics Daniel Rossi.
"The number of private sector house approvals also remained at elevated levels due to HomeBuilder, edging up 0.1 per cent to a new record high in March," he said.
There was a 10.5% monthly fall in private sector housing approved in New South Wales, a 4% fall in Queensland, and 0.1% fall in Western Australia.
The HomeBuilder grant was reduced from $25,000 to $15,000 in the new year, and wound back after March.
In total there were 23,176 dwellings approved in March, for a total value of just over $7.8 billion, amounting to an average of almost $338,000.
Housing Industry Association senior economist Nick Ward forecasted the building boom to continue for the foreseeable future.
"We anticipate a record volume of building work will commence this year, and into 2022, with more than 130,000 new detached homes to commence construction," he said.

"The record volume of work will see the industry absorb workers from across the economy.
"This surprisingly strong result was driven by a rise in approvals for town houses and high rise apartments in NSW, Victoria and Queensland."
Increase in the construction pipeline, combined with low wage growth and population growth, is a key reason why I'm not particularly concerned by rising house prices right now.

— Callam Pickering (@CallamPickering) May 5, 2021
---
Photo by Josh Olalde on Unsplash