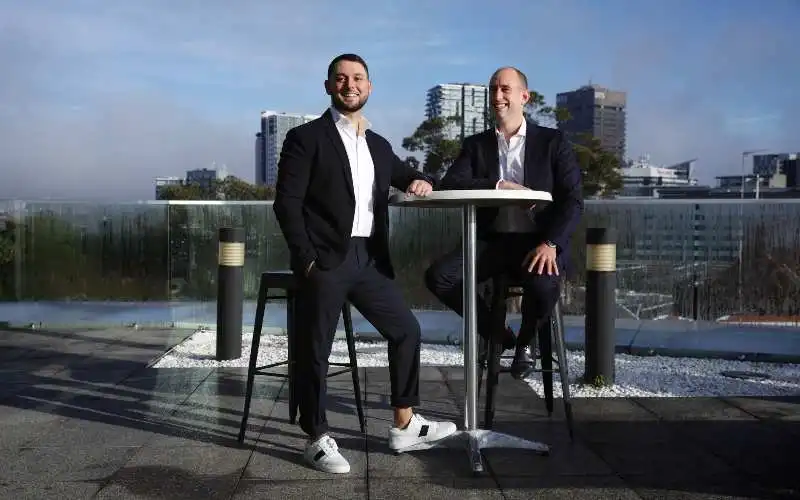 Fintech TechLend is offering borrowers 'interest-free', paperless bridging loans with same-day pre-approval, which allows homeowners to buy before they sell.
Newly launched non-bank lender TechLend uses property data and credit reporting through open banking to offer borrowers same-day pre-approval for bridging loans with a set-up cost of 1.99% for the first 90 days.
The non-bank lender offers bridging loans of up to $3 million - with up to a 75% loan-to-value ratio or 'LVR' - for up to six months.
The loans accrue zero interest for the first three months, apart from the setup cost.
After this period, a 5.49% p.a. interest rate applies (5.85% p.a. comparison rate).
No repayments are required until maturity or earlier when the property sells.
TechLend chief executive Aaron Bassin said the offering takes the financial pressure out of downsizing or relocating.
"We are tapping into a part of the market that the traditional banks aren't interested in leveraging, due to the short loan period and paperwork involved," Mr Bassin said.
"By providing affordable bridging loans to Australians, we are disrupting traditional lending to bring borrowers better outcomes, and take the stress out of buying a new property."
Bridging loans are a short-term interest-only financing solution designed to 'bridge' brief gaps in funding.
Many homeowners use bridging loans when they want to buy a new home but haven't sold their current one yet.
Mr Bassin and his co-founder Nick Jacobs launched TechLend after the pair became frustrated with the limitations of traditional home loans.
Mr Jacobs said Australian consumers in the property market are limited by slow and rigid lending options, with often slow processing times for bridging loans.
"As a mortgage broker, I understand the frustration that comes with traditional lending solutions and the obstacles that many of my clients face when it comes to sourcing funding," he said.
"TechLend provided a pathway to the great Australian dream with same day turnaround and greater accessibility in a market that is in desperate need of innovation and disruption."
Bridging loans could represent a sizeable portion of the property financing market over the next five years, with a recent survey by Digital Finance Technology finding that more than 1.6 million households are planning on downsizing over that period.
Read more: What is a bridging loan and how does it work?
---
Pictured: TechLend CEO Aaron Bassin (left), and co-founder Nick Jacobs. Image supplied.