A new study has found 23% of property investors are looking to buy interstate this year, while 20% are looking regional.
The 2021 Real Estate Buyer's Agents Association of Australia (REBAA) and Property Talk Australia (PTA) Buyer Barometer survey has lifted the lid on investor behaviour this year.
Regional values more than tripled the growth of their capital city counterparts in 2020 and a large portion of investors look keen to take advantage of that in 2021.
Buying close to home remains the most popular option however, with 35% looking to invest in a region within a 30 minute drive and 26% looking within an hour's drive.
Some 30% of investors would buy a property without physically inspecting it, as COVID takes real-estate to an increasingly digital world.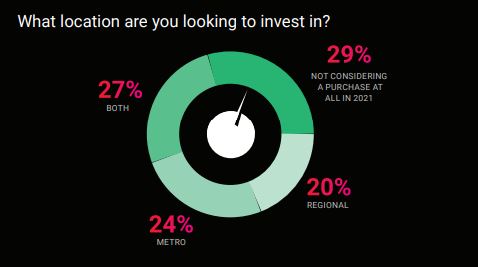 Source: REBAA, PTA.
Houses were the number one property purchase option at 49%, followed by townhouses at 10% with holiday homes and apartments both at 4%.
REBAA president Cate Bakkos said houses would find favour with both homebuyers and investors alike this year which would help fuel house price growth.
"In the midst of a difficult year, combined with an overall stock shortage it's evident that buyer frustration is high," Ms Bakkos said.
"We have seen surprising house price growth despite COVID-19 and we expect this to continue throughout this year as pent-up demand plays out.
"On the flipside only 7% of buyers indicated a preference for units and 4% for apartments, which would infer that these dwelling types could struggle."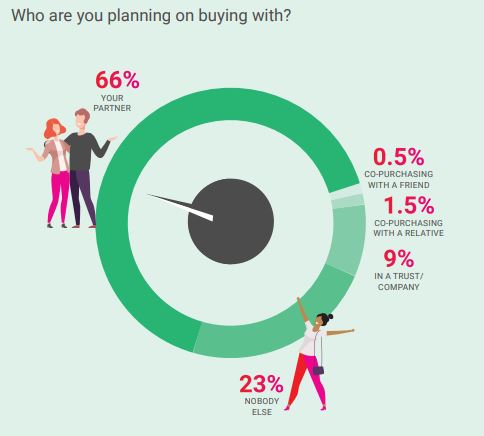 Source: REBAA, PTA.
CoreLogic reported total advertised stock was around record lows in January, with total listing numbers 27.8% lower than January last year and 29.3% below the five-year average.
The survey found 13% of investors had been searching for property for more than a year, and 15% for six to 12 months.
Ms Bakkos said investors were likely to be out in force this year, with 43% of respondents looking to invest this year buying a subsequent investment.
"Property investors are seeing the potential of manufacturing capital growth in the current market with almost a quarter of respondents looking for a property with renovation potential," she said.
Around 84% of investors were looking to have a passive buy and hold investment strategy, with the remaining 16% looking for a building, renovation, or development project.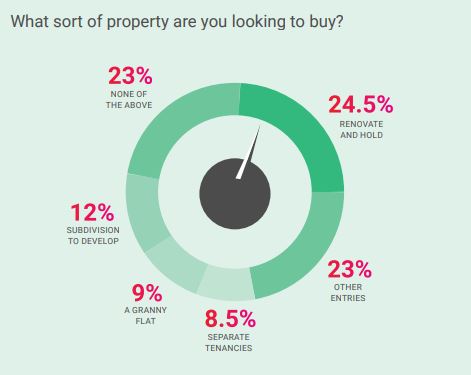 Source: REBAA, PTA.
Despite the turbulent year that was 2020, 21% of investors purchased property last year and 10% inspected one, with only 15% putting their plans on hold during the pandemic.
A staggering 20% plan to fund their next purchase with cash in hand, while 74% will get a loan via a broker or direct from a lender.
PTA spokesperson Chris Dimitropoulos said he was reassured the outlook for residential property investment in 2021 was optimistic.
"The key takeaway for us real estate enthusiasts is that Australia's love affair with property remains steadfast in the face of a pandemic and the worst economic conditions in decades," he said.
---
Photo by Slava Abramovitch on Unsplash