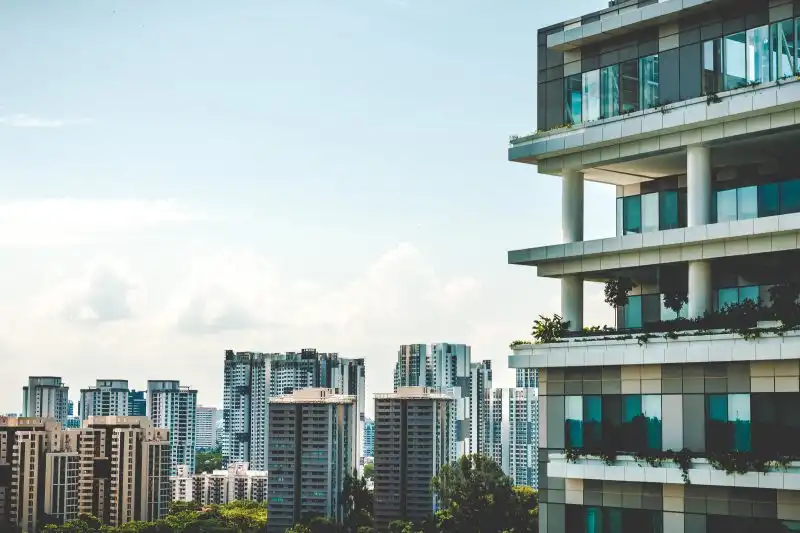 Photo by Maximillian Conacher on Unsplash
Despite expectations for a drop, approval for the construction of new dwellings jumped in February, driven by a spike in high rise approvals.
According to the Australian Bureau of Statistics' (ABS) latest building approvals data, the total number of dwellings approved in February was 17,074 in seasonally adjusted figures – a 19.1% increase from January.
Apartments and townhouses drove much of this spike, with a 64.6% increase in construction approvals.
But building approvals for detached houses declined again in February by 3.6%.
The Housing Industry Association's (HIA) Chief Economist Tim Reardon said the drop is consistent with the trend of the past year.
"This is consistent with our expectation that this downturn will be sharp and shallow with detached building activity remaining above the long term average at the bottom of this downturn," he said.
"In contrast, multi-unit approvals unexpectedly jumped against a backdrop of very low volumes of approvals in the second half of 2018. This bounce was due to a 134.1 per cent increase in multi-unit approvals in Victoria.
"New South Wales also experienced an exceptional bounce back for multi-unit approvals of 69.5%.
"Despite the surge in multi-unit approvals, they remain 32.9% lower than the same three month period last year. There remains a significant volume of multi-unit construction in the pipeline this year."
"Rogue" high rise jump hides weak result
But Westpac senior economist Matthew Hassan said Australia's high rise building boom is "not about to reignite any time soon" and that the "rogue" high rise jump hides the otherwise weak result.
"The key takeaway instead is the more disappointing momentum evident in non high rise approvals," he said.
"The spike (in high rise approvals) is almost certainly a one-off making the headline result a misleading 'rogue'. Indeed, approvals ex high rise look to have been significantly weaker than expected.
"The consensus forecast going into the release was for total approvals to decline 1.8%. Approvals ex high rise indeed look to have fallen 3.4%."
However, Mr Reardon said the results are an "encouraging sign".
"The market cooled in the second half of 2018 on the back of the credit squeeze as dwelling prices corrected, adversely impacting market confidence. These results are an encouraging sign that this downturn will remain modest relative to historical comparisons."
---
For feedback or queries, email emma.duffy@savings.com.au