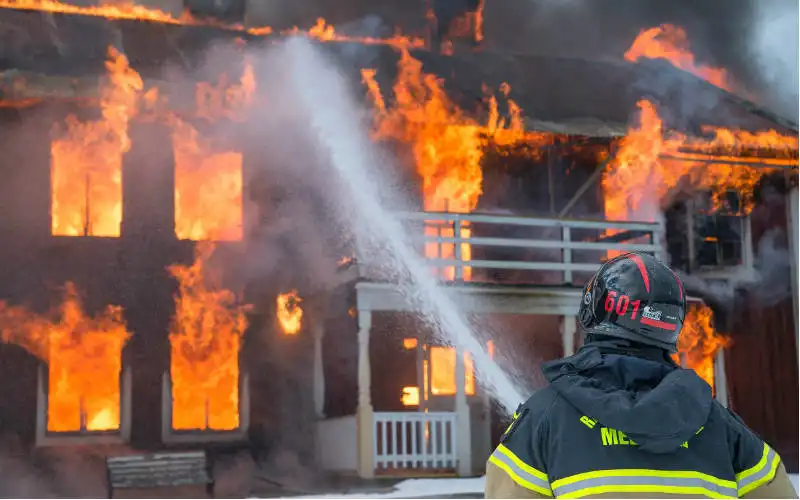 Photo by Daniel Tausis on Unsplash
New research from MCG Quantity Surveyors has found many Aussie property owners could have their homes underinsured by as much as 66%, potentially leading to enormous financial devastation in the event of a claim.
According to Marty Sadlier, director of MCG Quantity Surveyors, this is mostly because online calculators aren't as accurate as we think.
"This epidemic of underinsurance could prove totally shattering, and is due almost entirely to the ongoing use of web-based insurance calculators," Mr Sadlier said.
"Worst of all, these erroneous calculators continue to be recommended by insurance companies and even government departments, despite long-term evidence of their failings."
Mr Sadlier said not only are the calculators wrong, but they also exclude fundamental components of insurance that amount to thousands more lost dollars.
To prove this, MCG Quantity Surveyors crunched the numbers on a property in Airds in NSW, calculating the construction cost plus additional demolition sums, removal of site debris, allowances for cost escalations and consultant's fees. The professional valuation was $669,559.
But when the same data was run through several popular online calculators recommended by insurance companies, the results were wildly different.
The lowest insurance value given by an online calculator was $226,160 – that's 66% below the required amount of insurance.
The highest calculator estimate was $535,000 which is still 20% underinsured.
What that means is that the calculators' predictions of how much it would cost you to rebuild your home are well below the true value of your home.
Mr Sadlier said industry warnings of the problem are falling on deaf ears.
"The problem is compounding after decades of being ignored, despite warnings across the insurance and construction industry," Mr Sadlier said.
"Not only do these calculators tend to underestimate construction costs overall, most don't include amounts for demolition, debris removal, cost escalations and consultant's fees."
Mr Sadlier said the Airds house was not an isolated example and if these results were extrapolated across the entire population, the outcome would be financially devastating.
"Given the extreme results we've observed, any homeowner relying on online calculators could be in dire financial straits after a major insurance event."
"Unfortunately, little has been done to take these calculators to task and, in fact, customers are being increasingly advised to use them by insurance companies and even government departments such as moneysmart.gov.au," Mr Sadlier said.
An ASIC report dating back to 2005 into underinsurance used online calculators from ten major insurers and found "significant inconsistencies in the figures generated by the calculators".
The report found there was a 169% difference between the lowest and highest estimates for rebuilding costs for the same house.
---
---
Latest Articles