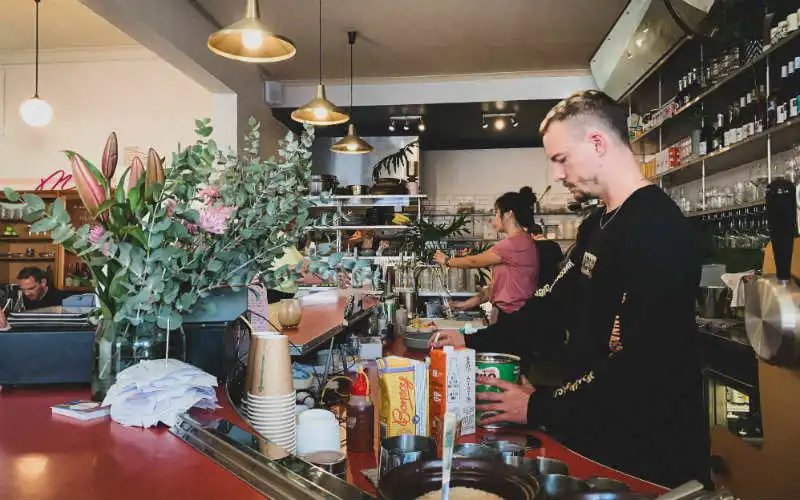 Photo by Kate Darmody on Unsplash
Australian banks will defer loan repayments for up to six months for small businesses who are struggling due to the coronavirus.
The Australian Banking Association (ABA) said all small businesses impacted by the unfolding coronavirus crisis will be able to access a six-month deferral of loan repayments to ease some of the pressure.
ABA CEO Anna Bligh said the package will apply to more than $100 billion of existing small business loans and could put as much as $8 billion back into the pockets of small businesses.
"This is a multi billion dollar lifeline for small businesses when they need it most, to help keep the doors open and keep people in jobs," Ms Bligh said.
"Banks are putting in place a fast track approval process to ensure customers receive support as soon as possible."
Need to stash your cash? The table below displays a snapshot of six month term deposits with high interest rates.
Ms Bligh said banks hope to offer assistance to stressed borrowers from Monday.
"Small businesses can rest assured that if they need help, they will get it. Banks are already reaching out to their customers to offer assistance and packages will start rolling out in full on Monday," Ms Bligh said.
"While this is first and foremost a health crisis, this pandemic has begun to have serious impacts across the economy, with small businesses beginning to feel the devastating effects.
"Small businesses are the most vulnerable part of the economy and have the most urgent need for assistance. Small businesses employ 5 million Australians and this package is designed to help them keep doing just that."
Any small business who has not already been contacted should contact their bank to apply.
It comes after the Reserve Bank made an emergency rate cut yesterday in a last ditch effort to save the economy from a recession.
The bank cut the official cash rate by 25 basis points to 0.25%.
NAB extends offer to home owners
Not long after the announcement, NAB said home loan customers experiencing financial hardship will be able to pause their home loan repayments for up to six months.
The bank also announced reductions of up to 60 basis points to fixed rate home loans.
"These measures will provide significant relief to businesses and homebuyers over the next six months as we all deal with this unprecedented situation," said NAB CEO Ross McEwan.
"Businesses in particular need help and they need it now, so we have come through with a range of measures. This support will provide cash flow relief so they can stay open, and keep people in jobs. One third of Australia's small to medium businesses bank with NAB and we are going to be there for them.
"The changes also offer our home loan customers the option to fix their rate at our lowest rate ever, or pause payments to help ease financial pressures."
The support package announced by NAB is in addition to industry-wide measures announced earlier today by the Australian Banking Association.
"We support the measures announced by the ABA today and welcome recent actions taken by the Federal Government, Reserve Bank of Australia and APRA. We will continue to work with the Government and regulators on further initiatives," Mr McEwan said.
"This is an extremely difficult time but we will get through this together. For more than 160 years, NAB has supported Australians through challenges. We are well-capitalised and stand ready to play our critical role.
"NAB is open for business. We continued lending throughout the Global Financial Crisis and we'll continue to lend through this."
Mr McEwan encouraged customers to call NAB to discuss how they may be able to access the relief package.
Westpac, Commonwealth Bank and ANZ offer assistance to home owners
Westpac and ANZ have also announced they will extend the offer to home loan customers.
Westpac customers who have lost their job or suffered loss of income as a result of COVID-19 should contact the bank for three months deferral on their home loan mortgage repayments, with extension for a further three months available after review.
ANZ customers impacted by the coronavirus will be able to defer their home loan repayments for six months.
Commonwealth Bank will reduce loan repayments to the minimum required under their loan contract from 1 May.
According to the bank, this will release up to $400 per month for customers and create up to $3.6 billion in additional cash support for the economy
---
Latest Articles