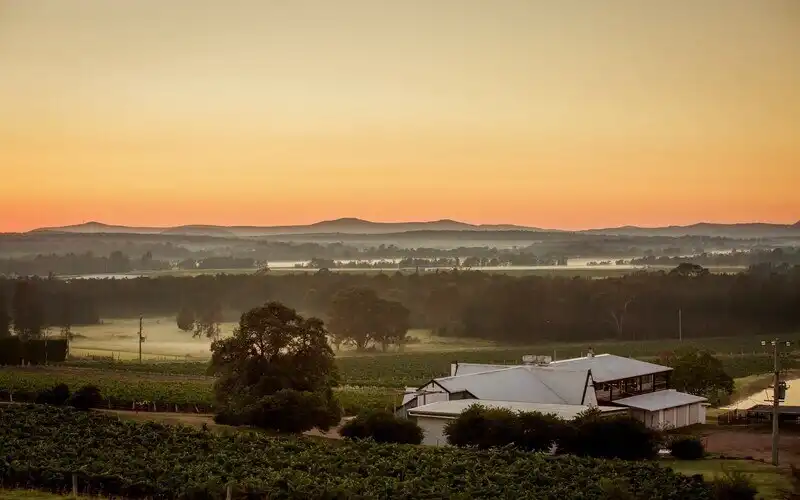 With property prices rising across most of the state, first home buyers could use all the help they can get.
Thanks to certain government grants and schemes, buyers looking to enter the market for the first time can receive a bit of a cash boost. In this article we'll go through how New South Wales' First Home Owner Grant (FHOG) works, as well as:
How much you can get from it
How to apply for the grant
Whether you can get stamp duty discounts, and how much you could save on stamp duty
Other schemes first home buyers can use, such as the New Home Guarantee and the First Home Super Saver Scheme
---
Buying a home or looking to refinance? The table below features home loans with some of the lowest interest rates on the market for owner-occupiers.
Lender

Advertised rate
Comparison rate*
Monthly repayment
Rate Type
Offset
Redraw
Ongoing Fee
Upfront Fees
LVR
Lump Sum Repayment
Additional Repayments
Pre-approval

---

Variable

More details

FEATURED

LIMITED TIME OFFER

Smart Booster Home Loan Discounted Variable - 2yr (LVR < 80%)

Fast turnaround times, can meet 30-day settlement
For purchase and refinance, min 20% deposit
No ongoing or monthly fees, add offset for 0.10%

Variable

More details

FEATURED

100% FULL OFFSET ACCOUNT

NO APPLICATION FEE OR ONGOING FEES

Low Rate Home Loan - Prime (Principal and Interest) (Owner Occupied) (LVR < 60%)

No upfront or ongoing fees
100% full offset account
Extra repayments + redraw services

Fixed

More details

FEATURED

USE A MARKET LEADING APP TO HELP YOU PAY OFF YOUR LOAN SOONER

Fixed Home Loan 1 year (Principal and Interest) (LVR < 80%)

Make up to $20,000 additional repayments per fixed term
Redraw available – lets you access any extra loan repayments you've made
Choose to rate lock for 90 days (fee applies)

Variable

More details

FEATURED

REFINANCE IN MINUTES, NOT WEEKS

Nano Home Loans Variable Owner Occupied, Principal and Interest (Refinance Only)

No application or ongoing fees.
100% free offset sub account.
Fast online application, approval in minutes not weeks.
Mobile app, Visa debit card, Apple and Google Pay
Refinance loans and variable rates only.

Variable

More details

FEATURED

ZERO APPLICATION FEES

Owner Occupier Accelerates - Celebrate (LVR < 60%) (Principal and Interest)

We lower your rate based off how much you've paid down your loan
Automatic rate match
No upfront or ongoing fees
Fast turnaround times, can meet 30-day settlement
For purchase and refinance, min 20% deposit
No ongoing or monthly fees, add offset for 0.10%
NSW first home buyers: by the numbers
As Australia's most populous state, it's not surprising to learn that a large chunk of Australia's first home buyers are in New South Wales. According to Australian Bureau of Statistics (ABS) lending data, 2020 saw 137,589 owner-occupier home loans granted to first home buyers - an average of more than 11,400 per month.
Over that time, 33,292 (24%) of those loans were for NSW first home buyers. However, it wasn't the highest: That honour would go to Victoria with 41,588 first home buyer loans in 2020 (30%).
The NSW First Home Owner Grant
First home buyers in New South Wales can get the First Home Owner (New Homes) Grant, which has proven to be quite popular. Of the more than 28,000 first home buyer loan commitments in NSW during the 2019/20 financial year, 6,724 of them (24%) used this grant to help build their deposit.
For more information on the NSW New Homes Grant, visit the NSW Department of Revenue. But here are the key bits…
How much can you get from the NSW grant?
In New South Wales, eligible first home buyers can receive a grant of $10,000 through the First Home Owner Grant. This grant is available to those buying or building their first new home, whether it's a house, townhouse, apartment, unit, or off-the-plan purchase. It's also available to those buying vacant land and substantial renovations but is not available for established homes.
What are the price limits for the grant?
This $10,000 first home buyer grant for NSW residents isn't available for:
Properties valued at over $600,000
Substantial renovations valued at over $600,000
Vacant land valued at more than $750,000 (including the cost of the building contract)
How do you qualify?
There are a number of eligibility conditions first home buyers in NSW have to meet before they can get this $10,000 (outside of the price caps):
Each applicant must be at least 18
You must be a person, not a company or trust
At least one applicant must be a permanent resident or Australian citizen
Neither applicant can have owned a property at any point before 1 July 2000
You must live in the home for the first 12 months after settlement
How do you apply for the NSW first home owner grant?
To apply for this grant and receive your $10,000, you will need to fill out a First Home Owner Grant (New Homes) Application form, available via the NSW Department of Revenue. This will also require you to provide the usual documentation expected when applying for a mortgage and buying a home, such as:
100 points of ID (driver's license, birth certificate, domestic or foreign passport etc.)
Other ID categories, such as your Medicare card and proof of your current address, like a utility bill
A copy of your building contract if you're buying vacant land
A list of renovations if you've bought an existing property and substantially renovated it
And more. You can send these forms to either the Revenue Office or through your agent, as long as they are approved by the State Government.
Can you use the grant for a deposit?
Yes, your first home owner's grant can be used as a deposit. But given it's only $10,000, chances are it will not be enough, and you'll still need to cough up tens of thousands more for even the average property. Remember, to avoid the high cost of Lenders Mortgage Insurance (LMI), you'll often need a deposit of at least 20% of the property's value, and lenders will still want to see that you've genuinely saved up for most of the deposit yourself.
The cash grant is merely supposed to help.
Can first home buyers get stamp duty discounts in NSW?
Stamp duty is a major barrier to first-time buyers all across Australia, and NSW is no exception. As many as 60% of willing first home buyers could potentially buy sooner were it not for stamp duty, and 32% of first home buyers (FHBs) say stamp duty and other fees are too high. The New South Wales Treasury has also proposed scrapping stamp duty altogether.
As things stand though, NSW first home buyers can qualify for stamp duty relief through the First Home Buyer Assistance scheme.
NSW stamp duty concessions for first home buyers
The First Home Buyer Assistance Scheme provides a concessional rate of stamp duty and even a total exemption altogether for some first home buyers, and unlike the first home owner grant, also applies to existing homes as well as new homes and vacant land.
After August 2021, the following stamp duty breaks apply in NSW:
No stamp duty on new and existing properties up to $650,000 and vacant land up to $350,000
Discounted stamp duty for properties between $650,000-$800,000 and vacant land between $350,000 and $450,000
The rate of discounts that apply will depend on the property's value. See the NSW Department of Revenue for more information on how these discounts work. You can also read our state-by-state breakdown of stamp duty concessions and exemptions and our article on what stamp duty costs in your state if you live outside New South Wales.
Can you get both of these schemes?
Yes, both the first home owner grant and the stamp duty assistance scheme can be used together by first home buyers in New South Wales. The criteria to qualify for both are similar.
How much is stamp duty in NSW?
According to CoreLogic data from March, the median Sydney property price is about $895,933. Using the Revenue NSW calculator, stamp duty on a property of this price would be $33,655 without any concessions. On the average FHB loan size of $451,516, however, a first-time buyer in NSW would pay $0 for stamp duty thanks to these concessions.
What other NSW schemes and grants can first home buyers use?
As well as the first home owner grants and stamp duty concessions, first home buyers in NSW can also combine several other schemes, which as we explain here, can provide tens of thousands of dollars when used together.
The New Home Guarantee
The New Home Guarantee, formerly known as the First Home Loan Deposit Scheme (FHLDS), is a scheme introduced in January 2020 providing up to 10,000 first home buyers each year with a federal government-funded leg-up to buy a home. Under this scheme, these first home buyers can buy a house with a deposit as small as 5%, and the government will provide the lender with a guarantee of up to 15% (like a promise to pay the lender this amount in the event the buyer fails to repay the loan) to ensure the lender doesn't force the borrower to pay for LMI.
This scheme is subject to price caps, availability, and is now limited to new builds only. It's also available from 27 specific lenders. It has been very popular so far, with one-eighth of all first home buyers who purchased a home between March and June 2020 doing so using the New Home Guarantee.
The Family Home Guarantee
The 'Family Home Guarantee' allows single parents to secure a home loan with as little as a 2% deposit (without having to pay LMI) through a government guarantee of up to 18%. It was introduced in the 2021/22 Federal Budget, and will offer 10,000 spots over four financial years.
This scheme is available to previous owner-occupiers as well as first home buyers, has a maximum annual income cap of $125,000, must be for principal & interest (P&I) repayments, and for loans no longer than 30 years.
The First Home Super Saver Scheme
Introduced in the 2017-18 Federal Budget, the First Home Super Saver Scheme (FHSSS) helps first home buyers save up a deposit quicker by allowing them to utilise the tax discounts that superannuation offers. Generally, this works through making salary sacrificed contributions into a super fund (taxed at only 15%) which can later be withdrawn for a house deposit. While in the super fund, the contributions will earn a deemed rate of return (currently 3.04% p.a.).
Up to $15,000 per year can be contributed per person and up to $30,000 can be withdrawn (plus earnings), although this is set to increase to $50,000 from July 2022.
Savings.com.au's two cents
Despite soaring property prices, help is available for first home buyers in New South Wales, and the first home owner grant is just one of several schemes you can take advantage of. While it probably won't be enough on its own, that $10,000 could be the difference between buying your dream home and missing out.
Go to the NSW Government website for more information on how you can apply and whether your property is eligible. Given Sydney's median house price is above $900,000 now, chances are you'll need to look elsewhere to meet the price cap criteria.
Read more about First Home Owner/Buyer Grants:
---
Photo by Lynda Hinton on Unsplash