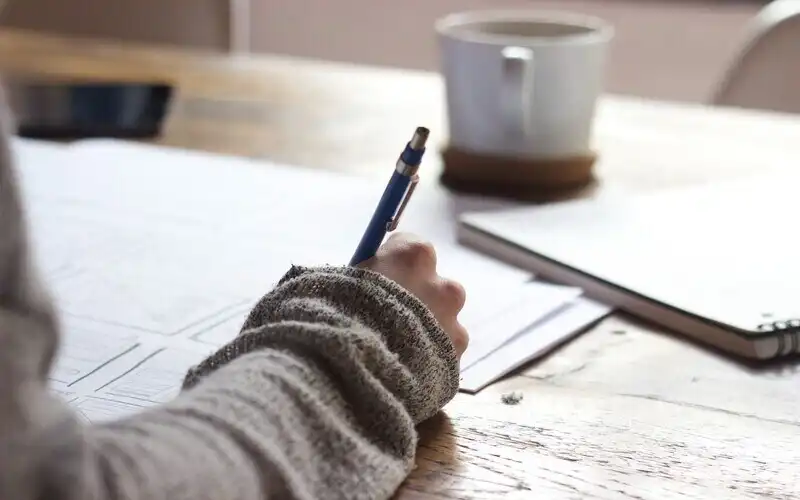 Are you studying at uni or TAFE, but also want to buy a home? Don't worry, the two aren't mutually exclusive - you can sometimes do both!
Australians love their tertiary education, whether that's going to university or taking vocational courses. According to the 2016 Census, 56% of Australians over 15 - 9.6 million - now hold post-school qualifications, up from 46% 10 years earlier.
With so many more Australians displaced from their work due to the COVID-19 pandemic - as many as 1.6 million people at its peak, according to the Australian Bureau of Statistics - it's highly likely that this growing tertiary education sector will grow even more, as some Australians will look to return to university or TAFE to learn new skills in a post-pandemic world.
While we love learning, we also love property, but during study it can be hard to earn the income necessary to meet mortgage repayments. It is possible though, and in this article, we'll explore how a student in Australia can secure a home loan - and whether they should.
On this page:
---
Advertisement
Buying a home or looking to refinance? The table below features home loans with some of the lowest variable interest rates on the market for owner-occupiers.
Fast turnaround times, can meet 30-day settlement
For purchase and refinance, min 20% deposit
No ongoing or monthly fees, add offset for 0.10%
Can students get a home loan?
According to Laura Osti, Head Of Marketing And Communications at online lender Tic:Toc, it is absolutely possible for a student to get a home loan in Australia.
"Being a student doesn't impact your eligibility for a home loan, but you'll need to meet the usual requirements – including savings for a deposit and an income to debt ratio that can service the loan – which can be tough when you're studying," Ms Osti said.
"Any student loans or HELP debt will also be taken into account, which may limit the customer's borrowing amount."
So in summary, yes, a university/TAFE student in Australia can buy a home and get a home loan. They just might find it harder to get approved, but there is no hard rule for banks and lenders that says they have to say no to a student.
[Read: A guide to how HECS-HELP works in Australia]
What about home loans for international students?
Yes, it is also possible for international students to buy a home in Australia and get a home loan. Generally, it's possible for students on the following types of Visas to be accepted for a loan:
Student Visa (Subclass 500)

Skilled Recognised Graduate Visa (Subclass 476)

Skilled Graduate Visa (Subclass 485)

Skilled Regional (Provisional) Visa (Subclass 489
However, it can be very difficult to be approved for a loan as a student on a visa, as lenders may view international students as riskier customers, since in addition to uprooting their lives to move to a new country, they still live a student's lifestyle and are less likely to work more than 20 hours per week. One of the best ways for international students to boost their chances of approval, however, is to have parents overseas who are willing to act as a guarantor on the loan for them, or have their parents service part of the loan itself.
Other ways international students can boost their chances of home loan approval include:
Having a higher deposit (at least 20% plus 5% to cover extra costs like stamp duty)

Have a partner working full-time

Have a good credit history in Australia

Demonstrate good savings habits while studying
International students may also need clearance from the Foreign Investment Review Board (FIRB) to buy a residential or investment property in Australia.
Ways students can get a home loan
Although it's a fair bit harder for a student to get approved for a home loan compared to someone with stable, full-time work, it's not impossible. There are a number of things you can do as a student that can help you enter the property market, some of which also work generally for people on low incomes.
"The best way to improve your chances is to get into a good savings pattern and curb spending and debt. Most lenders will want to see three months' worth of living expenses as part of the application, so it's a good idea to limit your expenses in the lead up to your application, as well as closing (or reducing the limit on) your credit cards," Ms Osti said.
"We know the biggest challenge for first-time buyers is saving enough for a deposit, so finding a good budgeting app is a great idea, as well as looking for home loans that accept lower than the standard 20% deposits."
Receive a scholarship income
Although many lenders won't consider it income, there are some who will accept income you receive from a scholarship. Depending on the type of scholarship, they can provide you with up to thousands of dollars in income for each semester of study, which could help boost your chances of approval with a lender.
The types of scholarships that are likely to be approved include:
Fellowships;

University scholarships; and

Commonwealth scholarships
Other types of scholarships are unlikely to be accepted, like HECS exemptions, fee exemptions, additional allowances, direct payments of tuition etc. To successfully apply for a home loan under a scholarship, you'd need to keep the following in mind:
You'd need a letter from your university confirming your scholarship to send to your lender;

You need to specify how much time is left on your scholarship - having at least 12 months remaining is beneficial
Since the majority of lenders won't accept direct applications for scholarship recipients, you may be better served by going to a mortgage broker who can help you find an appropriate one through their network. You can also boost your chances of approval by having another income stream on the appguarlication…
Have a partner working full-time (or have a steady income yourself)
Lenders assess the household income applying for a loan, which is why it's generally much easier for two applicants to be approved instead of one. If you're still at university or TAFE, but have a partner or joint applicant earning a steady full-income, then a lender is generally more likely to give you the go-ahead. The same applies if you have an income yourself, whether that's a side-hustle, part-time job or a small business you own.
"Another tip would be to stick with the same job before you apply because most lenders will require you to have the same employer for at least 6 months, and longer if you're in a casual role," Ms Osti said.
The more your household earns, the greater the chances of approval.
[Read: Should you buy a property with a friend or family member?]
Go interest-only
Interest-only (IO) home loans generally have lower initial repayments than principal and interest (P&I) home loans, as for a period of time (1-5 years generally) you only have to pay the interest component of the loan, not the principal borrowed, meaning your repayments are significantly reduced.
Over the life of the loan, however, your interest bill is likely to be higher than if you'd paid P&I for the entire loan period. You may also need a bigger deposit.
Buying a home or looking to refinance? The table below features home loans with some of the lowest interest rates on the market for owner-occupiers looking to pay interest-only.
Your ability to meet repayments is one of the biggest concerns a lender will have when it comes to assessing your application, so applying for an interest-only loan to start with (or switching to one if you return to uni while already paying off a mortgage) can help you manage the expenses. In fact, Commonwealth Bank's website mentions the following:
An interest only home loan may be suitable if you're looking for…A temporary way to reduce your outgoing expenses as well as manage a temporary income reduction (e.g. if you're receiving parental leave or paying educational costs while you're studying)
While going interest-only doesn't guarantee approval if you're studying, it can make your mortgage repayments more affordable for the duration of your degree.
"Some students may feel it [paying interest-only] could be a good option to help manage lower repayments when their income is lower, and that they can switch to principal and interest when they are in a higher paying job," Ms Osti said.
"However, we would not advise customers to apply for a home loan if they could not afford the principal and interest payments."
See our article on interest-only loans for the pros and cons.
Use the first home loan deposit scheme
Under the current circumstances, you may be able to qualify for government support if you're buying your first home, such as the First Home Loan Deposit Scheme. This popular scheme helps eligible first home buyers secure a home loan with a deposit as little as 5% by guaranteeing up to 15% the value of the home, and has up to 10,000 spots available each year.
Applying for this scheme should help you get approved for a home loan while studying, as there's nothing in the eligibility criteria outlawing students from applying. The requirements are simple:
Your combined taxable income for the previous financial year must not be more than $200,000 (assuming you're applying with a partner);

You must not have previously owned a property in Australia;

You must be an Australian citizen;

You must have a deposit of at least 5%; and

You need to meet the lender's own lending criteria
You can also knock a few thousand off that initial deposit if you use one of the First Home Owner Grants, which provide cash grants to first home buyers assuming the house they're buying is under a certain value, along with other requirements.
Under the FHLDS, however, you must pay principal & interest with limited interest-only borrowing allowed for construction loans.
Use a guarantor
Lenders are generally more inclined to approve you if you have a guarantor for your loan. That's someone (usually a parent), who agrees to take responsibility for repaying the home loan if you fail to make the repayments and usually offer up their own property as a security for the loan.
This can present a degree of risk for the guarantor, as they could lose their property in a worst-case scenario, but if you have a willing guarantor available to you, this strategy is worth checking out. Using a guarantor can also mean you're able to skate around the usual deposit requirements, such as requiring a 20% deposit to avoid the dreaded Lenders Mortgage Insurance (LMI).
Look for houses within your means
Arguably the most important thing you can do when purchasing a home at any time, not just as a student, is to be realistic and not buy outside your means. What this means is you need to maybe reconsider buying an expensive property close to the city - you aren't likely to have a massive income as a student, so the bank is more likely to approve you for a cheaper home with more manageable repayments.
As at April 2022, the national median house price in capital cities is $1,069,289, according to Domain, while in regional areas it's $544,000 according to REA group. Combined, Australia's national median price is $684,000.
Could you afford such a house? A 20% deposit on that national median would be a tad over $136,000, while the monthly repayments, assuming a 3.00% p.a principal and interest home loan spread out over 30 years, would be $2,301.96.
That's a fair bit of money, and if you're temporarily on a student's budget, you might be better off looking for houses below the average, as this can not only make your life easier but could boost your chances of approval too.
Getting a home loan with a low interest rate wouldn't hurt either.
Is it a good idea to buy a home while studying?
This will depend on your financial situation, but speaking generally, buying a home while you're studying can be a harder sell than buying while working. Paying off a home loan is a big commitment compared to renting. While renters can move at the end of their lease, homeowners generally have to sell the home if they want to move, which can be a lengthy process. You're also obliged to repay your mortgage each month unless you want to default on the loan, which would have terrible repercussions for your credit history.
So if you're thinking about returning to university or TAFE soon or are a current student, you should seriously consider whether you'd be able to actually pay off a mortgage as well as the costs of buying a house itself. If not, continuing to rent or live at home might be the way to go.
If you do decide to go through with buying a home while studying though, there are a few things you can consider doing which may not only boost your chances of loan approval, but help ensure you meet your repayments too:
Hold onto any work you can, or buy-in with someone who has a regular income themselves;

Consider an interest-only loan (but make sure you could meet the repayments at the end of the IO period);

Use the government grants available;

Use a guarantor if you have one; and

Look for a cheaper house that's within your budget
"Overall, Covid has had a negative impact on students' ability to get into homeownership quickly. The biggest factor is unemployment, and we know that sadly many young people have been hit hard with impacts on the hospitality, travel and event industries," Ms Osti said.
"However, if you've been lucky enough to stay in your job, it's not actually a bad time to think about buying a home, as property experts expect to see declines in property prices, which could lower your deposit requirement.
"There are also some great government grants and incentives at the moment, to assist Australians in buying a first home."
Savings.com.au's two cents
There's no doubt that the property market is a goal for many people to enter, and buying that home is what many would call the Australian dream.
Choosing to buy a home has many ongoing and upfront costs, and as one of, if not the single biggest expenses of your lifetime, it's not a decision you should make lightly. Being a student can complicate what can already be a difficult process, so you need to be 110% certain buying a home is what you want to do, and that you can do it.
"You were so preoccupied with whether you could, you didn't stop to think if you should"

- Jeff Goldblum (sort of)
For help finding the right home and home loan that meet your needs as a student, consider seeking the help of either a buyers agent or a mortgage broker (or both).
---
Photo by Green Chameleon on Unsplash
Article orginally published by William Jolly November 2020, last updated April 28 2022.