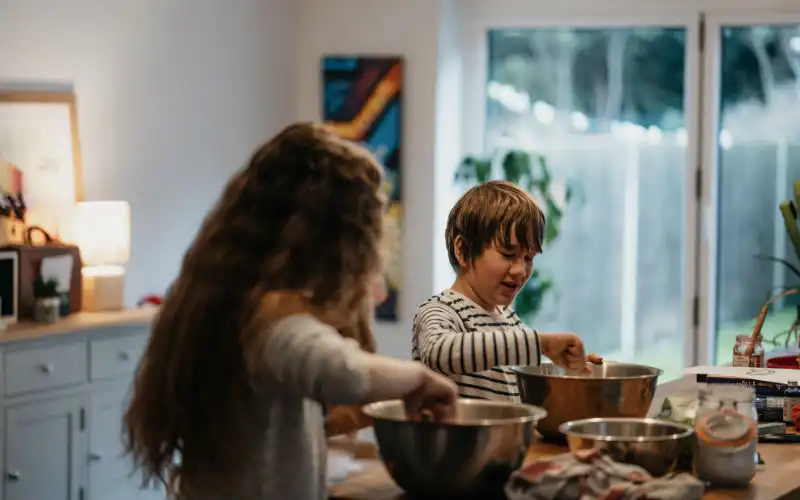 Almost half a million Australian households have been spared from falling into housing affordability stress thanks to JobKeeper, JobSeeker and the Coronavirus supplement.
But once government support is withdrawn, 124,000 households could end up in stress according to new economic modelling undertaken for the Australian Housing and Urban Research Institute (AHURI) by researchers from the University of Adelaide and Curtin University.
The research found the implications of large-scale job losses on households' ability to meet housing costs would have been 'devastating' if it weren't for JobKeeper, JobSeeker and Coronavirus supplement interventions.
The economic modelling found that total unemployment could be between 1 million to 1.752 million Australians (8.7% - 15.1%) in 2021.
The unemployment rate currently stands at 7% according to ABS figures.
Buying a home or looking to refinance? The table below features home loans with some of the lowest variable interest rates on the market for owner occupiers.
Fast turnaround times, can meet 30-day settlement
For purchase and refinance, min 20% deposit
No ongoing or monthly fees, add offset for 0.10%
Lead author Professor Chris Leishman said the analysis has shown just how crucial COVID-19 support measures have been.
"Without government intervention, Australian households in housing affordability stress would have nearly doubled, from 757,000 at the baseline to more than 1.36 million, even after Commonwealth Rent Assistance (CRA) had been taken into account," Professor Leishman said.
"The modelling reveals that some 103,500 households entered situations of housing affordability stress as a result of the pandemic. The policy concern is that if these highly successful government interventions are withdrawn prematurely, almost a third of those saved from suffering housing affordability stress will now experience it.
"Without an extension of the JobKeeper income support measures beyond March 2021, the number of households living in HAS is likely to increase significantly, to at least 793,000, and could reach as high as 893,000."
See also: How many jobs did JobKeeper keep?
Housing affordability stress is commonly defined as when a household is spending more than 30% of their income on rent or mortgage repayments.
The research also modelled a hypothetical phase four of JobKeeper (reduced to $650 per fortnight) which it claimed would halve the number of households living in housing affordability stress when coupled with CRA and a national 25% rent relief scheme. On its own, the hypothetical phase four could keep the number of households living in financial stress below baseline figures.
"Our research shows that the number of households living in a precarious employment and housing affordability situation is already very high," Professor Leishman said.
"The 2021 scenario modelling shows that CRA is not sufficient to fully mitigate the impacts of an economic downturn in any of the scenarios we examined. The COVID-19 pandemic has had a disproportionate impact on younger workers, and those working in less secure public-facing occupations. Lower-income workers and private renters are also disproportionately affected.
"Serious consideration should be given to the development of further support measures that would benefit these households."
The research also modelled a range of unemployment scenarios by industry.
Under a worst case scenario, job losses in accommodation and food services, which have been hit hard by the pandemic, could be as high as 31.8%.
Need somewhere to store cash and earn interest? The table below features savings accounts with some of the highest non-introductory and introductory interest rates on the market.
---
Photo by Annie Spratt on Unsplash