One of the key factors a bank or lender will assess when considering a home loan application is your income and the ability to consistently service mortgage repayments using this income. Generally, permanent employees who earn a 'fixed' income on a regular basis are considered to be of less risk than contractors. This is because the income of contractors is not always consistent, varying based on a number of factors including the amount of jobs completed.
Contractors are eligible to qualify for a home loan at competitive rates, however it's first important to research and go about the application process methodically to ensure you give yourself the best shot to receive lender approval.
What do lenders consider to be a 'contractor'?
Self-Employed
Sole traders are often considered contractors. However, with a registered Australian Business Number (ABN) of more than two years, it is possible to get a home loan as a sole trader.
Pay as you go contractors (PAYG)
PAYG contractors take up employment for a fixed term with one primary employer. They receive regular pay slips, usually on a monthly or fortnightly basis.
PAYG contractors also receive sick leave and holidays, as well as automatic tax withholding and contributions to super. PAYG contractors will have their income of previous years assessed by lenders to see if it is consistent. Some lenders may also include overtime pay in your assessable income if you do shift work and receive overtime payments regularly.
Subcontractors
Subcontractors can be employed as either a PAYG or a self-employed contractor. They often work in industries such as IT, mining or construction.
Freelance
Contractors working as journalists, photographers or other freelance media jobs are usually paid on a per-job basis. Like other contract workers, lenders will require two years of income details to verify income.
Why are home loans different for contractors?
Lenders are more specific in their requirements when dealing with contractors. That's because historically, these home owners have defaulted more often than traditional employees - those paid a regular salary - called 'PAYG' employees.
Contractors represent a higher risk because their income might not be as stable as other applicants, even though the relative instability is usually made up for by a higher income. To protect themselves from defaults, banks are traditionally tougher in their assessment and will often have higher interest rates or lower borrowing limits for contractors.
How do lenders calculate your income?
Contractors and freelancers often don't earn a fixed income each month, and this is the major hurdle to obtaining a home loan. In most cases, you'll be asked to prove your income and future employment through a letter of employment. Lenders will then determine two things:
Whether you are financially capable of making regular repayments towards your loan.
Can you continue to make these payments for the duration of the loan.
This is where contractors face hurdles when applying for a home loan. It can often be difficult to prove as a contractor that you have guaranteed employment for the future. A standard variable rate loan home loan in Australia is 30 years, and lenders want to reduce their risk by keeping customers on their books that have secure long-term streams of income.
Lenders may analyse:
Type of income.
Experience in the industry (more than two years is preferred).
Purpose of home loan (owner occupier/investment).
How much can you borrow?
The amount a contractor can borrow varies based on factors including deposit amount, income, credit profile and property price. Generally, a contractor will be able to borrow up to 90% of the property value plus Lenders Mortgage Insurance (LMI) depending on the lenders' classification of a contractor.
Having a guarantor on your home loan will likely allow you to borrow more as this can diminish the risk to the lender.
How to apply for a home loan as a contractor
Research lenders
The first step to applying for a home loan as a contractor is to research the home loan market. This will not only allow you to window shop home loans across a variety of lenders, but will also allow you to form an understanding as to lending policies for contractors. Researching lenders can help take the guesswork out of finding the right product for you as you can narrow down your options to lenders offering the best mix of interest rate, fees and features.
Identify loan type
Choosing the correct type of home loan can determine whether your loan is structured with variable or fixed interest repayments and particular home loan features that each loan type brings.
Variable home loans mean the interest rate 'varies' with changes to the market. This means your interest rate can rise or fall over the term of your loan. Fixed rate home loans 'fix' your interest rate for a set period of time to ensure repayment certainty.
Navigating between variable and fixed rate home loans is generally a matter of determining whether flexibility or repayment certainty is more important. Aussies are more inclined to opt for variable rate home loans, which can come with appealing flexible features like the ability to utilise an offset account to help you pay off your loan sooner and save interest.
Another option is to consider a low-doc or 'non-conforming' home loan, which is a type of product designed for borrowers who can't provide all the documentation typically required as part of the home loan application process, such as employer pay slips.
Determine how much you should borrow
It's important to calculate how much you can afford to borrow based on your deposit amount, income, expenses and credit profile to determine your budget when purchasing a property. This can ensure you are not extending yourself beyond your financial means or searching for a property you may not be able to afford.
Gather the documents needed for your application
Each type of contractor is treated differently by lenders, meaning the number and type of documents required to provide can vary. While your income is generally going to be acceptable, it all boils down to providing the right information in order to generate home loan approval.
Generally, most lenders will expect you to have been performing contractual duties for at least two years prior to applying for a home loan. While the requirements may differ slightly between lenders, you would generally need the following documents when applying for a home loan as a contractor.
If you're a self-employed contractor, you will need:
Two most recent tax returns.
Quarterly Business Activity Statements (BAS).
Invoices raised in the past three months.
Last three months bank of statements.
Employment contract with your principal employer, if eligible.
If you're a PAYG contractor, you will require:
Two recent payslips.
PAYG summary or group certificate.
Last three months of bank statements.
Employment contract.
A letter from your employer.
---
Advertisement
Buying a home or looking to refinance? The table below features home loans with some of the lowest interest rates on the market for owner occupiers.
Lender

---

Variable

More details

FEATURED

Online Exclusive

Up To $4K Cashback

Includes NOV RBA Rate Increase

loans.com.au – Variable Basic Cashback Home Loan (Principal and Interest) (LVR < 70%)

Immediate cashback upon settlement
$2000 for loans up to $700,000
$4000 for loans over $700,000

Variable

More details

FEATURED

Refinance Only

Apply In Minutes

Unloan – Variable Rate Home Loan – Refinance Only

No application or ongoing fees. Annual rate discount
Unlimited redraws & additional repayments. LVR <80%
A low-rate variable home loan from a 100% online lender. Backed by the Commonwealth Bank.

Variable

More details

FEATURED

Up – Up Home Variable (Principal & Interest) (LVR ≤ 90)

Up is 100% owned by Bendigo Bank.
Up to 50 offset accounts
New joiners get $10 by signing up to the app using code UPHOMESAVINGS. (T&Cs apply)
Immediate cashback upon settlement
$2000 for loans up to $700,000
$4000 for loans over $700,000
Important Information and Comparison Rate Warning
Image by Annie Spratt via Unsplash
---
---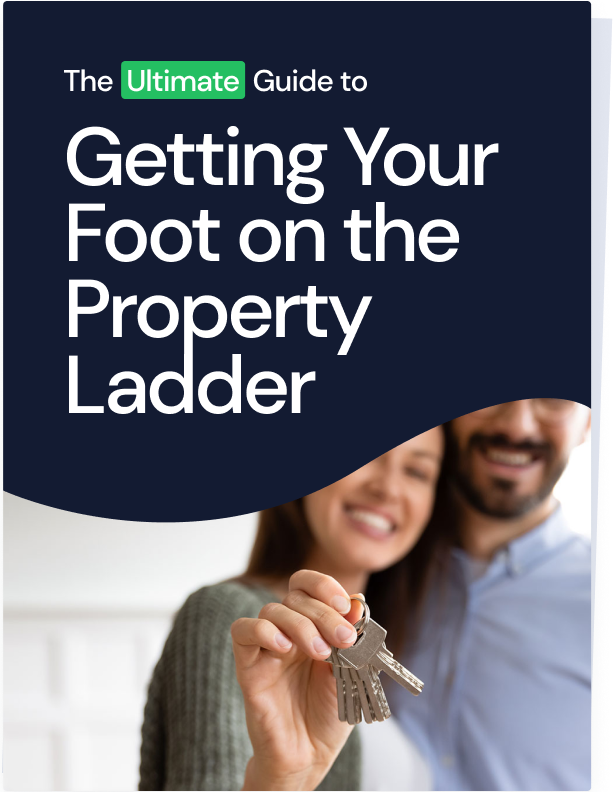 Ready, Set, Buy!

Learn everything you need to know about buying property – from choosing the right property and home loan, to the purchasing process, tips to save money and more!

With bonus Q&A sheet and Crossword!