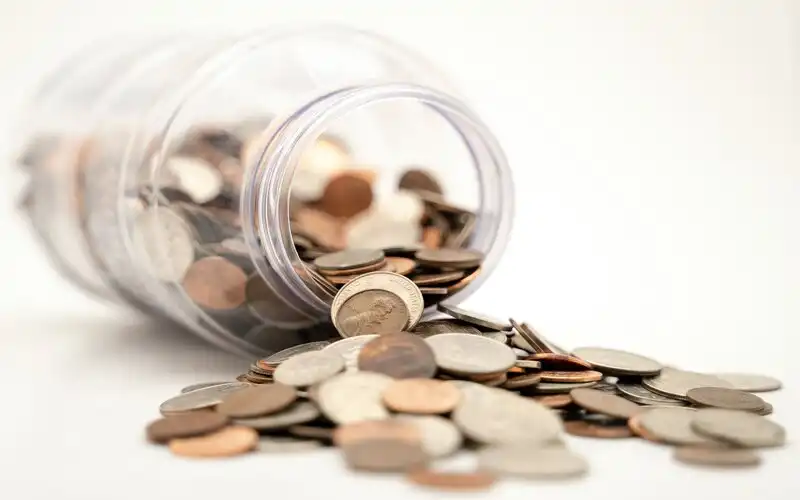 If you're ready to own a home, but you don't have a stack of cash lying around for the deposit, you might want to look into low deposit home loans.
It's no secret that buying a home can be expensive, especially saving up that cheeky 20% deposit. Twenty percent can often equal tens of thousands of dollars, if not hundreds of thousands. As an example, if you wanted to buy a $400,000 house (as unrealistic as that might be), you'd need to have at least $80,000 readily available for the deposit to cut the 20% mark. Realistically, who has that kind of cash just casually lying around?
Thankfully, there are ways around the nuisance of putting down a 20% deposit. Many lenders only require 15%, or even 10% as a deposit - a few lenders only need 5%. Plus, if you're an eligible first home buyer, there are a few resources you could look to for a helping hand.
In this article, we'll discuss:
---
Advertisement
In the market for a home? The table below features some of the lowest-rate 85% to 95% LVR (5% to 15% deposit) owner occupier home loans on the market
Base criteria of: a $400,000 loan amount, variable, fixed, principal and interest (P&I) home loans with an LVR (loan-to-value) ratio of at least 80%. However, the 'Compare Home Loans' table allows for calculations to made on variables as selected and input by the user. All products will list the LVR with the product and rate which are clearly published on the Product Provider's web site. Monthly repayments, once the base criteria are altered by the user, will be based on the selected products' advertised rates and determined by the loan amount, repayment type, loan term and LVR as input by the user/you. Rates correct as of November 27, 2021. View disclaimer.
---
What is considered a low deposit for a home loan?
The standard deposit for a home is 20%; anything below this amount is typically considered to be a 'low deposit'. Buyers with lower than 20% saved up will typically be required to tack on an additional cost to their new home - lenders mortgage insurance (LMI).
Briefly, LMI is an insurance designed to protect the lender, not the borrower, in the case the borrower isn't able to pay back their home loan. While it varies between different providers, you can generally expect it to be pretty expensive.
To combat this, there are a few government incentives out there for first home buyers so they don't need to worry about this extra expense. Specifically, the First Home Loan Deposit Scheme and the New Home Guarantee are geared towards helping first home buyers get into their first property sooner, allowing them to purchase a home with as little as a 5% deposit without being charged for LMI.
Even if you don't qualify for any form of government assistance mentioned above, there are still ways for you to purchase a home with less than a 20% deposit. You might just need to factor in the cost of LMI.
Home loans with 85% to 95% LVRs
Home loans with an 85% loan-to-value ratio (LVR) mean you only need to put down a 15% deposit, rather than 20%. While it might not seem like much, 15% instead of 20% usually represents a difference of tens of thousands of dollars. Using the example from earlier, if you were purchasing a $400,000 house, you'd need to save $60,000, rather than $80,000, but you would need to pay LMI. However, a number of lenders have recently offered to waive or discount the cost of LMI for borrowers with a 15% deposit, namely UBank, 86 400 and St George.
A 90% LVR means you only need to put down a 10% deposit to take out a home loan. Again, this would mean when buying a $400,000 house, you'd only need a $40,000 deposit instead of a $80,000 deposit, plus LMI and other buying costs.
Lastly, a 95% LVR would mean you only need to put down 5% as a deposit on a home. This would equate to $20,000 using the same examples from above.
Pros and cons of low deposit home loans
When considering whether taking out a low deposit home loan is worth it, or whether it's better to just keep saving and wait it out, let's weigh up some of the benefits and drawbacks of low deposit home loans.
| Pros | Cons |
| --- | --- |
| Less time taken to save for your deposit - it might take you many years to diligently save up a 20% deposit for the type of home you're after. In that time, property prices may rise faster than you can save. With a lower deposit, that's less time taken to save and more time for you to settle into home ownership. | You might need to pay LMI - if you're not a first home buyer, or you don't qualify for the government incentives that are available, you'll be left to pay LMI. According to Genworth, this could end up costing you $13,207.59 over a 30-year loan term using the $400,000 house we've been talking of. |
| First home buyer might mean no LMI - if you're a first home buyer and you qualify for government stimulus, you can take advantage of the schemes/guarantees that enable you to buy with a 5% deposit, and avoid paying LMI. | Larger repayment amounts - since you're borrowing more, and might have LMI tacked onto your repayments, you're likely going to need to cover larger repayment amounts than if you'd taken out an 80% LVR home loan. |
| Start building up equity - when you start paying off your home, you start building up your equity. This could come in handy when it comes time to refinance. | Interest - since you're going to be seen as a 'riskier' borrower, you're likely going to see this reflected in the interest rate you're offered. Plus, since you have a higher principal amount, you're going to be charged more of it. |
What to consider about low deposit home loans
If you've decided you're ready to take the leap into home ownership, there are ways for you to go about comparing low deposit home loans. Just because there are less on offer, that doesn't mean you should settle for a sub-par deal. There are still ways for you to ensure you're getting the best possible deal for yourself, and save some of those dollars to go towards paying off your home loan sooner.
When comparing low deposit home loans, some of the main things you should pay attention to include the interest rate, LVR, loan type, fees, and features.
Interest rates
Like we mentioned, you're likely going to be charged a higher interest rate than the similar 80% LVR loans on the market. However, pay attention to the interest rates charged on the low deposit home loans you're looking at because some lenders may offer lower rates than others.
LVR
We've been going on about LVRs, so make sure you pay attention to the minimum LVR on the loans you're looking at. If you have a 5% deposit saved up, you need to be looking at 95% LVR home loans.
Loan type
The low deposit home loans we've listed are for owner occupiers only. Meaning, they're for people that intend on living in the property. If you're after an investment property, make sure you're looking at investment loans.
Fees
Most home loans come with other fees, many of which are reflected in the loan's comparison rate. Pay attention to what fees you're going to be charged, because they can sometimes make what looks like a good deal a mediocre one. A loan with a comparison rate that's much higher than it's advertised rate is likely to have some hefty fees.
Features
Some home loans come with features like a redraw facility or an offset account. These can both become handy features of your home loan, and if you're interested in using them, make sure your home loan has them.
Should you take out a low deposit home loan?
Ultimately, whether you choose to take out a low deposit home loan is going to depend on your financial objectives and situation. Are you worried the prospect of home ownership is slipping through your fingers? Or is there a home you just have to have? If so, a low deposit home loan might be up your alley. Alternatively, if the benefits don't outweigh the drawbacks, it might be better to keep saving until you've got that pesky 20% deposit ready to go.
If you're unsure, you might find it helpful to speak to a financial adviser about your situation. At the end of the day, low deposit home loans aren't for everyone - there are things you should consider before deciding if it's right for you.
---
Image by Michael Longmire on Unsplash