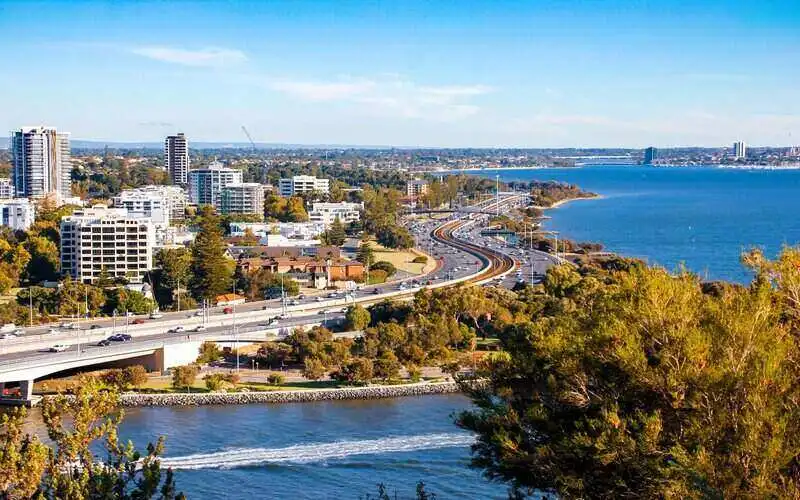 National rental rates rose 3.2% in the March 2021 quarter according to CoreLogic, the largest quarterly increase in almost 14 years.
Regional areas drove much of the growth, with rents rising 4.1% across the combined regional markets compared to capital city growth of 2.9%.
Regional unit and house rents were up 4.8% and 4.0% in the quarter respectively, while capital city unit and house rents were up 2.0% and 3.3% each.
Houses and units in Darwin showed the strongest growth in rental rates over the quarter, with houses rising 8.2% and units rising 7.0%.
---
Buying a home or looking to refinance? The table below features home loans with some of the lowest interest rates on the market for owner occupiers.

Advertisement
Smart Booster Home Loan
Product Features
Discount variable for 2 years <=80% LVR
No ongoing fees
Unlimited redraw facility
Monthly repayments: $1,448
Advertised
Rate (p.a.)
1.85%
Comparison
Rate (p.a.)
2.21%
Product Features
Discount variable for 2 years <=80% LVR
No ongoing fees
Unlimited redraw facility
Base criteria of: a $400,000 loan amount, variable, fixed, principal and interest (P&I) home loans with an LVR (loan-to-value) ratio of at least 80%. However, the 'Compare Home Loans' table allows for calculations to made on variables as selected and input by the user. All products will list the LVR with the product and rate which are clearly published on the Product Provider's web site. Monthly repayments, once the base criteria are altered by the user, will be based on the selected products' advertised rates and determined by the loan amount, repayment type, loan term and LVR as input by the user/you.
---
CoreLogic's Research Director Tim Lawless said the strong growth hid the massive diversity in rental conditions across the country.
"At one end of the spectrum we have Perth and Darwin where annual rental growth is well into double digits and accelerating," Mr Lawless said.
"At the other end is Melbourne and Sydney where rents are down over the year."
Rental affordability has shrunk in Canberra, with the ACT capital currently the most expensive city to rent a house or unit at $612 per week and $513 per week, respectively.
National gross rental yields were recorded at 3.55%, down from 3.71% over the December quarter and 3.76% a year earlier as dwelling values outperform rental growth.
Melbourne recorded the weakest growth in rents in the March quarter, with house rents up 1.6%, while unit rents were steady.
Mr Lawless said Sydney and Melbourne's rental markets were suffering as a result of closed international markets in areas already challenged by high supply.
"Melbourne unit rents have fallen by -8.2% over the year and Sydney unit rents are -4.9% lower," he said.
"Some inner city precincts of Melbourne have seen unit rents fall by more than -20% over the past 12 months.
"Prospects for a material improvement in rental conditions across these inner city high density precincts are largely dependent on a return of tenancy demand from international students and visitors, who were previously a key component of rental demand."
What capital city suburbs have the highest rental yield?
The CoreLogic Rental Review for the March 2021 quarter revealed the highest yielding suburb for each capital city. You can see a breakdown for each capital in the tables below:
Sydney
| | | | | |
| --- | --- | --- | --- | --- |
| Suburb | Region | Property type | Gross rental yield | Median rent |
| Millers Point | Sydney - City and Inner South | Houses | 7.5% | $1,023 |
| Gorokan | Central Coast | Units | 5.0% | $383 |
| North Gosford | Central Coast | Units | 4.9% | $450 |
| West Gosford | Central Coast | Units | 4.9% | $455 |
| Gosford | Central Coast | Units | 4.9% | $449 |
| Carramar | Sydney - Parramatta | Units | 4.8% | $313 |
| Warwick Farm | Sydney - South West | Units | 4.8% | $334 |
| Mount Druitt | Sydney - Blacktown | Units | 4.7% | $357 |
| Liverpool | Sydney - South West | Units | 4.7% | $341 |
| Point Frederick | Central Coast | Units | 4.7% | $461 |
Source: CoreLogic
Melbourne
| | | | | |
| --- | --- | --- | --- | --- |
| Suburb | Region | Property type | Gross rental yield | Median rent |
| Carlton | Melbourne - Inner | Units | 5.1% | $378 |
| Melton | Melbourne - West | Units | 4.9% | $314 |
| Roxburgh Park | Melbourne - North West | Units | 4.9% | $372 |
| Wallan | Melbourne - North East | Units | 4.8% | $339 |
| Travancore | Melbourne - Inner | Units | 4.8% | $363 |
| Melton South | Melbourne - West | Units | 4.8% | $319 |
| Harkness | Melbourne - West | Units | 4.8% | $326 |
| Hastings | Mornington Peninsula | Units | 4.7% | $385 |
| Craigieburn | Melbourne - North West | Units | 4.7% | $359 |
| Truganina | Melbourne - West | Units | 4.7% | $360 |
Source: CoreLogic
Brisbane
| | | | | |
| --- | --- | --- | --- | --- |
| Suburb | Region | Property type | Gross rental yield | Median rent |
| Waterford West | Logan - Beaudesert | Units | 8.8% | $303 |
| Woodridge | Logan - Beaudesert | Units | 8.6% | $281 |
| Logan Central | Logan - Beaudesert | Units | 8.3% | $272 |
| Slacks Creek | Logan - Beaudesert | Units | 8.2% | $302 |
| Kingston | Logan - Beaudesert | Units | 7.6% | $331 |
| Browns Plains | Logan - Beaudesert | Units | 7.5% | $351 |
| Booval | Ipswich | Units | 7.4% | $274 |
| Loganlea | Logan - Beaudesert | Units | 7.4% | $330 |
| Eagleby | Logan - Beaudesert | Units | 7.2% | $315 |
| Mount Warren Park | Logan - Beaudesert | Units | 7.1% | $292 |
Source: CoreLogic
Adelaide
| | | | | |
| --- | --- | --- | --- | --- |
| Suburb | Region | Property type | Gross rental yield | Median rent |
| Elizabeth North | Adelaide - North | Houses | 7.8% | $291 |
| Elizabeth South | Adelaide - North | Houses | 7.5% | $296 |
| Elizabeth Downs | Adelaide - North | Houses | 7.3% | $301 |
| Davoren Park | Adelaide - North | Houses | 7.3% | $291 |
| Salisbury | Adelaide - North | Units | 7.3% | $290 |
| Elizabeth Grove | Adelaide - North | Houses | 7.2% | $301 |
| Smithfield | Adelaide - North | Houses | 6.8% | $318 |
| Elizabeth Park | Adelaide - North | Houses | 6.7% | $310 |
| Klemzig | Adelaide - North | Units | 6.7% | $315 |
| Salisbury East | Adelaide - North | Units | 6.7% | $290 |
Source: CoreLogic
Perth
| | | | | |
| --- | --- | --- | --- | --- |
| Suburb | Region | Property type | Gross rental yield | Median rent |
| Orelia | Perth - South West | Units | 8.9% | $239 |
| Kelmscott | Perth - South East | Units | 7.9% | $294 |
| Armadale | Perth - South East | Units | 7.7% | $293 |
| Gosnells | Perth - South East | Units | 7.3% | $308 |
| Queens Park | Perth - South East | Units | 7.2% | $362 |
| Shoalwater | Perth - South West | Units | 7.2% | $283 |
| Cloverdale | Perth - South East | Units | 7.0% | $382 |
| East Cannington | Perth - South East | Units | 7.0% | $380 |
| Cannington | Perth - South East | Units | 7.0% | $374 |
| Success | Perth - South West | Units | 7.0% | $357 |
Source: CoreLogic
Darwin
| | | | | |
| --- | --- | --- | --- | --- |
| Suburb | Region | Property type | Gross rental yield | Median rent |
| Parap | Darwin | Units | 8.% | $457 |
| Bakewell | Darwin | Units | 8.3% | $367 |
| Woolner | Darwin | Units | 7.8% | $506 |
| Darwin | Darwin | Units | 7.8% | $523 |
| Johnston | Darwin | Units | 7.7% | $421 |
| Rosebery | Darwin | Units | 7.7% | $419 |
| Driver | Darwin | Units | 7.6% | $384 |
| Nightcliff | Darwin | Units | 7.5% | $390 |
| Millner | Darwin | Units | 7.2% | $370 |
| Bayview | Darwin | Units | 7.0% | $580 |
Source: CoreLogic
Canberra
| | | | | |
| --- | --- | --- | --- | --- |
| Suburb | Region | Property type | Gross rental yield | Median rent |
| Curtin | ACT | Units | 6.7% | $408 |
| Lyons | ACT | Units | 6.5% | $450 |
| Gungahlin | ACT | Units | 6.4% | $473 |
| Wright | ACT | Units | 6.1% | $505 |
| Phillip | ACT | Units | 6.1% | $472 |
| Franklin | ACT | Units | 6.1% | $479 |
| Braddon | ACT | Units | 6.0% | $544 |
| Belconnen | ACT | Units | 5.9% | $474 |
| Crace | ACT | Units | 5.9% | $488 |
| Harrison | ACT | Units | 5.9% | $482 |
Source: CoreLogic
---
Photo by Nao Takabayashi on Unsplash