Note: This article is for 2021. Check out the top Sydney suburb picks for 2022
Despite ominous predictions of more than 30% falls in property prices nationwide, the housing market held up relatively well in 2020.
According to CoreLogic, house prices fell 2.1% between April and September, and have since seen two consecutive months of positive growth.
Forecasts are rife the market is set to rebound sharply in 2021, especially in Sydney.
ANZ is forecasting the New South Wales (NSW) capital's house prices will spike 8.8%, and buyer's agent platform BuyersBuyers.com.au has spruiked growth of 8-12%.
SQM Research analysis found if JobKeeper were extended, and a COVID vaccine was rolled out, Sydney prices would jump 7-11%. Even in a worst-case scenario, prices are still forecast to hold steady or jump up to 4%.
Buying a home or looking to refinance? The table below features home loans with some of the lowest interest rates on the market for owner occupiers.
Lender

---

Variable

More details

FEATURED

Online Exclusive

Up To $4K Cashback

Includes NOV RBA Rate Increase

loans.com.au – Variable Basic Cashback Home Loan (Principal and Interest) (LVR < 70%)

Immediate cashback upon settlement
$2000 for loans up to $700,000
$4000 for loans over $700,000

Variable

More details

FEATURED

Refinance Only

Apply In Minutes

Unloan – Variable Rate Home Loan – Refinance Only

No application or ongoing fees. Annual rate discount
Unlimited redraws & additional repayments. LVR <80%
A low-rate variable home loan from a 100% online lender. Backed by the Commonwealth Bank.

Variable

More details

FEATURED

Up – Up Home Variable (Principal & Interest) (LVR ≤ 90)

Up is 100% owned by Bendigo Bank.
Up to 50 offset accounts
New joiners get $10 by signing up to the app using code UPHOMESAVINGS. (T&Cs apply)
Immediate cashback upon settlement
$2000 for loans up to $700,000
$4000 for loans over $700,000
Important Information and Comparison Rate Warning
James Kirkland, Director of Sales at Upside Realty, said COVID had fundamentally changed the way people work and live, which opened up new suburbs to growth.
"The pandemic opened up other options, and many may never return to a full-time centralised work week with a daily commute, as employers realise that technology can aid in making an alternative solution possible," Mr Kirkland told Savings.com.au.
"This opens up areas beyond the city limits for Australians to look for the perfect home to suit their ideal lifestyle, whilst maintaining a hybrid approach to work."
So what locations are going to see the biggest spike in prices? We asked the experts for their top picks for suburbs to see major growth in 2021.
Sydney suburbs tipped for growth in 2021:
Median price data sourced via Realestate.com.au and is accurate as at December 2020.
Bexley & Bardwell Park
Mr Kirkland said the St George regions offered proximity to the CBD and amenities, and suburbs that could increase see values increase by $200,000.
"Pockets of the St George area such as Bexley North and Bardwell park offer a close proximity to the city to make hybrid working conditions ideal, whilst still remaining a quick drive to the Inner-west, Eastern suburbs as well as the airport," he said.
"Here you will find affordable double-bricks and federation homes ripe for renovation amidst the leafy green parklands, with a good selection of hidden gems that will continue to see a stable rise in home value.
"Median prices in Bardwell park, for example, are slated to continue to rise throughout the year despite the effects of COVID-19 on the housing market ($1.115m at the start of the year, now sitting at $1.35m).
"The area proximity to the WestConnex means easy utilisation, but not close enough to be impacted negatively."
Median price - Bexley: $1,240,000 for houses, $660,000 p/w for units

Median price - Bardwell Park: $1,400,000 for houses
Median rent - Bexley: $615 p/w for houses, $430 p/w for units

Median rent - Bardwell Park: $650 p/w for houses, $450 p/w for units
Narrabeen & Collaroy
The shift to work from home meant the Northern Beaches offered the ultimate work/life balance, according to Mr Kirkland.
"Nothing quite shouts post-COVID work/life balance more than being able to go for a surf on your lunch break, whilst having an easy commute to the city a few days a week," he said.
"Now that remote work has changed the game, there is no need to wrestle with the idea of sitting in daily traffic on the Spit Bridge.
"The appeal of the holiday lifestyle aesthetic becoming more than just a weekend indulgence is made even more solid with the knowledge that there is a thriving rental market (40% rental rate in suburbs such as Narrabeen) which means ample opportunity for selling when the time is right."
[See also: Rents to skyrocket in 2021]
Median price - Narrabeen: $2,300,000 for houses, $952,500 for units

Median price - Collaroy: $2,580,000 for houses, $915,000 for units
Median rent - Narrabeen: $865 p/w for houses, $600 p/w for units

Median rent - Collaroy: $1,238 p/w for houses, $600 p/w for units
Windsor & Richmond
Mr Kirkland said the Hawkesbury area had previously been too far from the city for most punters, but the work from home phenomenon meant the picturesque locations would become extremely sought after.
"Set alongside the picturesque Hawkesbuy river, an hour fifteen train commute into the CBD may have been a far stretch pre-pandemic, but the onset of hybrid workplaces opens up the opportunity for big spaces at affordable prices, with the sweet promise of a laid back lifestyle filled with easy access to several of NSW's most beautiful national parks.
"Suburbs such as Windsor and Richmond are situated not too far from the highway while offering a friendly country life, perfect to raise a family with no congestion issues often associated with urban Sydney.
"An up-and-coming neighbourhood, you will have the option of a casual stroll through quaint weekend markets, or a plethora of restaurants and eateries which have recently opened to cater to the developing area.
"Affordable house prices in Windsor mean median home value sits at about $687k, while the urban sprawl of metropolitan Sydney means that the town is now regarded as an outer suburb, but still retains its appeal as a small country town with more attention paid to facilities that will make the transition to outerskirt life much easier - such as the replacement Windsor bridge that was put in of May this year, opening up traffic options, as well as a new shopping centre with convenience for weekly groceries."
Median price - Windsor: $696,250 for houses

Median price - Richmond: $666,500 for houses, $467,000 for units
Median rent - Windsor: $435 p/w for houses, $315 p/w for units

Median rent - Richmond: $440 p/w for houses, $350 p/w for units
Beacon Hill
Founder of Investment Buyer's agency Strat Pop, Darren Venter, said Beacon Hill was set for huge growth after COVID had rapidly changed the rental landscape.
"Since the announcement of many businesses sending their staff home to work over the COVID period since March this year, many areas experienced a large movement of population, some for positive reasons, other not," Mr Venter told Savings.com.au.
"Since March 2020, Beacon Hill and surrounding suburbs have seen vacancy rates tighten up from 2.2% (a healthy market) to 0.9% (a crisis market) as Sydneysiders move from the western suburbs towards the beaches.
"The amount of infrastructure support around Beacon Hill as well as planned infrastructure will make travel times more accessible for new residents living here looking to still frequent the western suburbs and city centre."
Median price: $1,590,000 for houses

Median rent: $850 p/w for houses, $550 p/w for units
Mount Druitt
Mr Venter said the astronomical amount of infrastructure taking place in Mount Druitt meant the suburb was going to become one of the most sought after suburbs in Sydney.
"Mount Druitt's $1.5b city transformation is set to revamp CBD. The project is one of many Fast-Track projects which have been given the tick of approval form the Australian government since the start of the pandemic to help recover the nation's economy.
"More than 2,800 homes will undergo rezoning, automatically boosting the general market price up in the area. 2,900 construction jobs are needed during this phase, in an area where vacancy rates have dropped from 2.3% in January to only 0.9% today (last seen in 2015), demand will be driven up and benefit investors who position their purchases in the right areas."
Median price: $683,000 for houses, $368,500 for units

Median rent: $390 p/w for houses, $320 p/w for units
Cronulla
Cronulla offers a beach lifestyle while only being a short distance from the CBD, which Mr Venter said made it very attractive to investors and prospective residents alike.
"Cronulla and surrounding suburbs offer one of Sydney more affordable beach lifestyles with all the major amenities," he said.
"Rental prices and property values have both risen since the pandemics announcement with vacancy rates more than halving.
"The search for sea-change lifestyles doesn't come more accessible than Cronulla in the current Sydney market.
"The combination of an easy commute to the CBD and amply lifestyle pleasures of the stunning coastlines will continue to attract residents looking for comfort and practicality."
Median price: $2,350,000 for houses, $810,000 for units

Median rent: $890 p/w for houses, $495 p/w for units
Barangaroo & Circular Quay
Director of Ayre Real Estate, Craig Donohue, said although high-end suburbs, Barangaroo and Circular Quay would appeal to a huge range of demographics in the current shifting landscape.
"We believe suburbs that have seen large infrastructure investments like Barangaroo & Circular Quay will see growth as Sydneysiders look at these areas as luxury lifestyle hubs instead of business districts," Mr Donohue told Savings.com.au.
"More and more we are finding that people are buying for the lifestyle rather than the suburb or street.
"We've also seen a significant shift in buyers looking for added features, they want apartments in buildings that offer more than just an indoor pool and basic gym.
"Those offering a concierge, wine cellar, library and eventing spaces are proving to the most popular at the moment."
Limited price data available.
Leppington
Thrive Homes General Manager, Janelle Goulding, said the Leppington region was providing affordable, quality family homes close to Parramatta and Liverpool, and within an hour's commute time of the Sydney CBD.
"Within an hour of us putting these homes on the market, we had a waiting list. There is huge demand in Sydney for family-sized homes that don't come with a seven-figure price tag," Ms Goulding told Savings.com.au.
"Leppington has been the perfect place for us to prove that more affordable housing can be achieved without compromising build quality.
"As a result, we've gone to market with three-bedroom terraces starting from $600k – well below Sydney's average house price of $825,000.
"Importantly, we've been able to achieve this on land that is less than an hour's commute from Sydney's city centre, and within 30 minutes by public transport of Parramatta and Liverpool CBDs."
Median price: $865,000 for houses

Median price: $550 p/w for houses
Marrickville & Ashfield
Buyers agent, Michelle May, said Marrickville in the Inner West was a booming suburb and often gets dubbed as one of the coolest cities to live in in the world.
"The Inner West Council has worked extremely hard at embracing the diverse culture of the area and invested a lot of money into enhancing what was already there," Ms May told Savings.com.au.
"For example, there are some amazing breweries, an award winning library and beautiful street art murals across the streets of the suburb.
"Transport is great and the suburb is bursting with beautiful parks. The council has also been working hard at regenerating the Cooks River.
"Houses and properties go like hotcakes in this area so you have to be quick."
Ms May said if Marrickville prices were out of reach, Ashfield was the next best option.
"I actually predict this to be one of the biggest booming suburbs in 2021.
"With a trainline and a similar vibe as Marrickville from the Inner West Council, who invested it's newly opened Aquatic Centre for example, this suburb is set to go the same way as Marrickville."
Median price - Marrickville: $1,442,500 for houses, $730,000 for units

Median price - Ashfield: $1,513,750 for houses, $700,000 for units
Median rent - Marrickville: $735 p/w for houses, $470 p/w for units

Median rent - Ashfield: $650 p/w for houses, $435 for units
Maroubra
Ms May said on the opposite side of the city to Marrickville, Maroubra was a "trendy and hot suburb".
"It is a great option for people that are priced out of areas like Coogee, Clovelly and Bronte, considering the culture and lifestyle of the areas are all very similar.
"You're still close to the beach and there is plenty of housing stock on the market.
"Maroubra is increasingly attracting family buyers looking for more bang for their buck, but also a more relaxed lifestyle with great amenities."
Median price: $2,115,000 for houses, $900,000 for units

Median rent: $900 p/w for houses, $550 p/w for units
Photo by Umut Sedef on Unsplash
---
---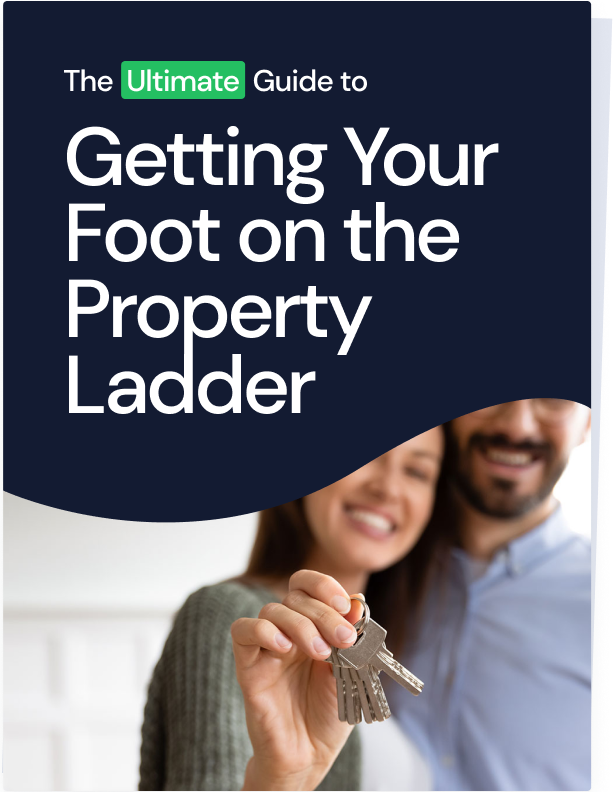 Ready, Set, Buy!

Learn everything you need to know about buying property – from choosing the right property and home loan, to the purchasing process, tips to save money and more!

With bonus Q&A sheet and Crossword!