Live on a massive block and have a bunch of land to spare? You could look into subdividing.
There are a few options you could consider after subdividing your block: sell the vacant land, build on it then sell, keep it as an investment property, or simply do nothing and hold onto it for a rainy day. Regardless of what you do with your new property, you'll need to put in the hard yards (pun intended) subdividing it first.
The process of subdividing land can be different depending on where you live. It'll take time, money and a bunch of legal legwork. But it may end up being worth it for you.
---
Advertisement
Building a home? This table below features construction loans with some of the lowest interest rates on the market.
Lender

---

Variable

More details

FEATURED

loans.com.au – Solar Construction 90

10% deposit minimum
Up to 30 yrs loan term
Interest Only during construction

Variable

More details

Great Southern Bank – Basic Variable Owner Occupier Construction (LVR ≤ 70%)

Variable

More details

Qudos Bank – Construction Home Loan (LVR < 80%)

Variable

More details

Geelong Bank – HomeBuilders Loan (Interest Only) (LVR < 80%)

Variable

More details

FEATURED

loans.com.au – Construction Home Loan (LVR < 90%)

Interest-only during construction
No monthly or ongoing fees

Variable

More details

La Trobe Financial – Construction Home Loan

Variable

More details

Gateway Bank – Construction Home Loan
Interest-only during construction
No monthly or ongoing fees
Important Information and Comparison Rate Warning
---
What is a subdivision?
Subdividing a block of land usually means that you're dividing one block into two or more smaller blocks, with each plot having their own land titles. A simple subdivision would see a smaller block divided up once - generally this would be a residential subdivision - which would allow for another property to be built behind/in front of the original house. In the case of multiple titles, you likely have a larger block of land that needs to be sliced up - meaning you are likely looking at a development situation.
Depending on your situation, you will generally be looking at one of the five types of subdivisions in Australia:
Freehold subdivision: Dividing one existing block into two or more separate titles (the most common type of subdivision in Australia)

Strata subdivision: Dividing one block vertically into apartments or units to include common spaces like driveways, gardens, etc. (e.g. apartment buildings where the properties are stacked on top of each other)

Bare land strata subdivision: Dividing one block vertically where the block that will be divided hasn't been built on yet - basically just subdividing a vacant block

Battle-axe subdivision: Dividing a block that's shaped like an axe, allowing a new home to be constructed at the back of the property while still allowing driveway access through the side of the block

Development subdivision: Slicing up one large plot of land that has been cleared to allow multiple titles for new residential or commercial properties to be built upon
You may need to submit a development application to your local government authority, but some councils won't require approvals (for certain types of subdivisions). It can be helpful to check with your local government body to see what applies to you.
How do you actually subdivide a block of land?
The steps involved in subdividing a block can vary from state to state. Usually, the process will go something like the following:
Submit an application

Permit issued

Construction/work starts following the conditions of the permit

Licensed surveyor can prepare and review new survey plan and apply for plan sealing

Receive statement of compliance - subdivision complete!
Sounds simple enough, right? Well, that's an extremely simple explanation. Unfortunately, there's quite a bit more work that goes into it and - depending on the type of subdivision, where you live, and any other influencing factors - different steps may come or go.
With this in mind, subdividing can take a while. According to CS Town Planning, it will take you at least nine months to obtain your statement of compliance and title, but it usually takes between 12 to 18 months on average.
If we detailed each type of subdivision and exactly how the process works in each state or territory, we'd be here forever. So let's briefly go over the process we mentioned above when completing a freehold subdivision.
Step 1: Apply for your permit
Before you submit your application, you may need to hire a professional to design a house that would fit on the hypothetical block. This usually needs to be submitted with your application, and will influence some of the conditions listed on the permit. The idea behind this could be to ensure that the block is big enough to fit a decent house on it - so you're not stuck with a subdivided block that's too small to build on.
You will need to make your initial application with your relevant local council. For example, in Queensland you need Town Planning Approval with your local council, but in Western Australia you'll go through the West Australian Planning Commission (WAPC). Find out where you need to apply and what your application should include based on your state and circumstances.
Step 2: Permit approved or rejected
The council or government body will either approve or deny your application. If denied, you're out of luck. But if it's approved, you'll receive a development permit with a stated currency period that the development must be completed within, as well as a list of conditions the development must comply with.
Step 3: Construction/work commences
Any construction or civil work that needs to be carried out on the property will need to be done following the conditions of the permit. An example of work that may be required is extending the sewage or water supply systems so that the new property being built has easy access to these facilities. The new block needs to be fully serviced, as in, it must be able to connect to energy, water, sewage, and any other required utilities such as NBN.
Step 4: Enter licensed surveyor
Once all the work on the property is complete, you'll need a licensed surveyor to prepare and review the new survey plan (SP). The SP appears on the title search as a way of identifying the new block. The surveyor can also apply to the relevant council/governing body for plan sealing (final approval of the division).
Step 5: Success
If the council/governing body is satisfied that you have met all the relevant requirements of the subdivision, they will approval and seal the new survey plan. They will issue a new land title which will include the new SP and title reference number. You should also receive a document called a statement of compliance which basically just says you completed the subdivision according to the permit. Then boom - you are the owner of two plots of land.
How much does it cost to subdivide?
When you add up the costs of permits, plans, fees, construction work and so on, you could be looking at a pretty hefty bill at the end of it all. According to CS Town Planning, subdividing will cost you at least $40,000 - that is, for a simple backyard subdivision/freehold subdivision.
CS Town Planning also provided some estimated costs for the fees/onsite work that may need to be completed to finalise your subdivision:
Installing underground drainage system: $18,000 to $23,000

Installing underground electricity connection point: $550 to $3,000

Installing new fence to separate two blocks: $1,500

Cost to connect block to sewage and water: $1,600 to $2,500

Widen crossover to double width of site: $2,500

New carport: $10,000
Other things that may add to your total bill include removing trees, rocks, levelling the block and designer/surveyor/conveyancer fees.
What are your options once you've subdivided your block?
Let's say you've gone through all the steps to subdivide your property - now you've got a spare plot of land. Congratulations! So… what do you do now?
You have a few options once you've subdivided your land. You can:
Sell the vacant land

Build a home on it and then sell

Build a home on it and rent it out as an investment property

Build a home on it, move into the new home, and then sell your current home

Build a home on it, move into the new home, and then rent out your current home

Hold the vacant land
Clearly, you have a few doors to consider walking through. Depending on your financial situation and objectives, you could find benefits in a few of these options or one in particular. Be sure to do your research, consider some of the pros and cons (which we will get to now), and ultimately, figure out which option would work best for you.
Pros and cons of subdividing land
Why would you even want to subdivide land? What's the point of doing all this work just to have another block of land in your name? Let's go over some of the pros and cons that should be considered before subdividing.
Pros of subdividing
Let's go over some of the pros first to give you an idea of why people subdivide their blocks.
Profit from sale: If you build on and sell the new block, you could be looking at a profit margin of around 15 to 22% according to CS Town Planning. If you just sell the vacant land, you should expect to make 35 to 45%. Keep in mind there may be less demand for vacant land.

Increased equity: By subdividing your block, you could end up having more equity if the land is worth more on its own. This can depend on the area you live in and the size of the new block/whether you also build a house on it.

Build & move: You don't necessarily have to sell the new house and land package; you could move into it and sell your current home. This saves you needing to move very far and you get to pick your new neighbour. Of course, you get a brand new house that can be as big or small as you want.

Investment property: You don't necessarily need to sell the new land/house. You can either keep it for a rainy day or rent it out to new tenants for some passive income.
Cons of subdividing
Of course, there are still cons to subdividing - mainly to do with time and money.
It's expensive: Like we mentioned, you could be looking at over $40,000 to get the job done. If you don't have this cash lying around (understandably so), you may need to dip into your equity/take out a loan.

Could reduce value: As the saying goes: the value of a property is in the land. By subdividing your property, you will likely see the value of your current property drop now that you have a smaller block.

It will take a while: It could take up to 18 months just to subdivide your block, let alone then also building a house on top of it. If you simply want to make a quick buck, subdividing may not be your best option.
Savings.com.au's two cents
Subdividing a block of land will take time, money and probably a considerable amount of patience - but you could find that it's worth it for you. Whether you decide to sell the new block, build on it, or anything else; you have a few options to consider.
If you're not sure whether the benefits outweigh the drawbacks or don't completely understand how it all works, be sure to speak to a financial adviser or another relevant professional.
Image by Federico Respini on Unsplash
---
---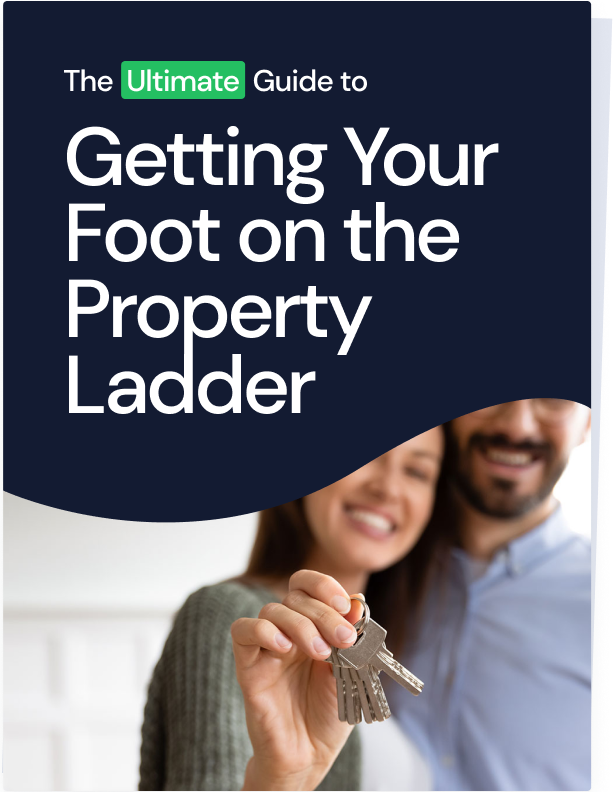 Ready, Set, Buy!

Learn everything you need to know about buying property – from choosing the right property and home loan, to the purchasing process, tips to save money and more!

With bonus Q&A sheet and Crossword!