When rental rates are high and vacancy rates low, tenants searching for a place to live often have to make compromises. Families needing to make do with one less bedroom than they'd like, for example, is an unfortunate by-product of having a relatively free housing market. However, some things are non-negotiable. In every state and territory in Australia, there is a set of standards that a rental property must meet to be deemed liveable. If you aren't happy with something about your rental property, read on to see whether your landlord is violating these requirements.
Minimum rental standards in NSW
After changes to the NSW Residential Tenancies Act (2010), landlords in the state must ensure the residential premises is "in a reasonable state of cleanliness and fit for habitation by the tenant." This is a term of every residential tenancy agreement.
The act gives the following, non-exhaustive, requirements a property in NSW must meet to be fit for habitation:
The residential premises must be structurally sound, which means:

The floors, ceilings, walls, supporting structures (including foundations), doors, windows, roof, stairs, balconies, balustrades and railings are in a reasonable state of repair.

The floors, ceilings, walls and supporting structures are not subject to "significant dampness"

The roof, ceilings and windows do not allow water penetration into the premises, and are not liable to collapse because they are rotted or otherwise defective.

The premises must have adequate light, natural or artificial, in each room of the premises other than a room intended to be used solely for storage or as a garage.

The property must have adequate ventilation.

It must be supplied with electricity or gas, with an adequate number of outlet sockets for the supply of lighting, heating and use of appliances.

The property needs to have adequate plumbing and drainage.

It must be connected to a water supply, able to supply hot and cold water to the premises, and useable for drinking and cleaning.

It must contain bathroom facilities, toilet and washing, which allow privacy.
Landlords also need to comply with any statutory obligations relating to buildings, including ensuring there are enough functional smoking alarms in the property.
If you're a NSW tenant who believes you are living in a rental property that does not meet these standards, complaints can be filed through Fair Trading NSW. If your landlord has breached your residential tenancy agreement by not providing a property fit for habitation, they might be required to urgently amend any issues, or the tenancy agreement could be terminated.
Minimum rental standards in Victoria
There are 14 categories of requirements rental properties in Victoria have to meet. Failure by the landlord to uphold any of the following gives the tenant the right to cancel the rental agreement, not move in or pay rent until the issues are rectified, or make a request for urgent repairs. Complaints can be filed through the Victorian Civil and Administrative Tribunal.
Some of these requirements may not apply if the property is listed in the heritage register at Heritage Council Victoria, and has an approved exemption.
Bathroom

A rental property must have a bathroom that's connected to a reasonable supply of hot and cold water, including a washbasin and a shower/bath.

Shower heads must have a 3-star water efficiency rating, unless one cannot be installed.

Electrical safety

Rental properties must have modern switchboards, with circuit breakers and electrical safety switches installed.

Heating

All rental properties must have a fixed heater (not portable) in good working order in the main area. From 29th March 2023, the heater must be energy efficient, unless this would be unreasonable (rental providers need to demonstrate unreasonableness)

Kitchen

The property must have a kitchen with:

Dedicated area for cooking and food preparation

A working sink connected to hot and cold water

A working stovetop with two or more burners

If there is an oven, it must work

Laundry

If there is a laundry, it must be connected to a reasonable supply of hot and cold water

Lighting

Rooms, corridors and hallways must have access to enough light to make the areas functional at all times. This can include natural light during the day.

Locks

External entry doors must have functioning deadlatches or locks that can be unlocked with a key from the outside and without one from the inside.

Exceptions include screen doors in the same frame as an external door, doors with other types of security barrier like a locked gate and doors that cannot be secured with a deadlatch.

Mould and damp

All rooms need to be free from mould or damp from the building structure.

Structural soundness

The property needs to be structurally sound and weatherproof.

Toilets

The property must have a connected toilet in good working order, in a separate room either by itself or in an appropriate room (bathroom, bathroom/laundry).

Ventilation

All habitable rooms, including the bathroom, shower, toilet and laundry, must be ventilated in accordance with the building code of Australia.

Vermin proof bins

Rental providers need to provide a vermin proof rubbish bin and recycling bin.

Window coverings

Windows in rooms likely to be used as bedrooms or living areas need to be fitted with working curtains or blinds that block light and offer privacy.

Window

All external windows must have a latch or lock installed to secure windows from external entry
Minimum rental standards in Queensland
From September 1st 2023, any tenancy agreements signed in Queensland must be for a property that meets minimum standards. Tenants' options if these standards are breached include moving out, requesting emergency repairs and applying for a termination order with QCAT.
Rental properties in Queensland must:
Be weatherproof and structurally sound

Be in good repair, with fixtures and fittings not likely to cause injury through normal use

Have functioning locks or latches on all external doors and windows that can be reached without a ladder

Have no vermin, damp or mould (unless the tenant caused this)

Include window coverings (curtains, blinds etc) that offer privacy in rooms tenants can reasonably expect it, like a bedroom.

Have adequate plumbing and drainage, and be connected to hot and cold water suitable for drinking

Have flushable toilets connected to a sewer, septic tank or other waste disposal system.

Have a functioning cook top, if there is a kitchen

Include the necessary fixtures for a functional laundry.

Include smoke alarms complying with regulation.
To learn more about the standards in Queensland, head to the residential tenants authority website.
Minimum rental standards in South Australia
The South Australian housing safety authority have one of the most comprehensive set of rules that rental properties must meet to be considered safe and suitable.
Whole property
There must be a continuous supply of electricity

Electrical and gas installations or repairs must comply with relevant law, and not present a fire hazard

Smoke alarms must be fitted in compliance with relevant law

Property can't have materials or substances that pose a serious risk or harm to the health of occupants (asbestos is a good example).

Internal walls and ceilings must be constructed from rigid material

Ceiling height, stairs, landings, balustrades and handrails must comply with relevant laws

Footings must provide effective structural support

The property must be reasonably free from:

Mould or other irritants

Adverse effects of moisture of damp

Must be draught proof and weatherproof

Must have effective drainage

Reasonably unimpeded access and egress for emergencies

Maintained to prevent accumulation of rubbish

Maintained to prevent vermin infestation
External doors, windows and lighting
External doors must have a working lock that can be opened by a key from the outside but without a key on the inside.

External windows that can be opened must be fitted with a latch.

Tenants must be able to safely screen visitors (suitable window, lockable screen door, security or intercom system etc.)

There must be an external light fitting
Kitchen
A kitchen in SA must have the following:
A sink, with hot and cold running water suitable for drinking, plumbed to a drainage system

An oven and cooktop

Adequate bench space for food preparation, adequate food storage cupboards or pantrys within reasonable proximity of the kitchen

Configured for ease of movement and access

At least one electric light fixture and reasonably sufficient power points

Must be adequately ventilated and lit
Living, dining areas and bedrooms
Must have at least one electric light fixture

Must have reasonably sufficient power points

Must be adequately lit and ventilated

Bedrooms must have window coverings that offer adequate privacy
Bathroom and toilet
Property in South Australia must include the following:
A plumbed toilet, connected to a capable drainage system

A bath or shower and a basin, with hot and cold plumbed running water

Configuration that allows ease of movement and access

Reasonable privacy

Toilet doors can't open directly into a room used or intended to be used for food storage, preparation, cooking or consumption, unless ventilated by an exhaust fan or similar.

Bathroom must be adequately waterproofed, with at least one electric light fixture and reasonably sufficient power points

Bathroom must be adequately ventilated and lit
Laundry
A laundry wash trough or basin must be provided, with connection to the sewage system.

There must be a space where a washing machine can be set up, with a wastewater discharge pipe and cold plumbed running water.

Walls must be adequately waterproofed

There must be at least one electric light fixture, with reasonably sufficient power points

The laundry must be adequately ventilated and lit
The Housing safety authority SA recommend tenants who believe they are living in a substandard property take the following steps
Contact your landlord or property agent to discuss the problems and ask for repairs

If there is no action, contact Consumer and Business Services for alternatives, including giving written notice to carry out the repairs

If there is no action, complete a Report a Substandard Property online form, or contact Housing Safety SA.
Minimum rental standards in Western Australia
Unlike Victoria or South Australia, there is not a comprehensive set of guidelines that make a property in WA fit for human habitation. However, under the Residential Tenancies Act of Western Australia (1987), it is automatically a term of every residential tenancy agreement in the state that the landlord:
Offers up the property in a reasonable state of cleanliness and repair having regard to its age and character, and

Complies with all regulations in respect of buildings, health and safety under other law.
As per the Residential Tenancies Regulations (1989), for example, rental properties must comply with minimum security standards, which means locks on external doors and windows compliant with regulations. These regulations also outline urgent repairs, which must be addressed by the landlord immediately. If essential services like water, gas or sewerage become broken, the landlord must make arrangements to fix this within 24 hours. For other urgent repairs which aren't an essential service, but could cause damage to the premises or undue hardship or injury to tenants, the landlord has 48 hours. Other legislation governs the minimum number of smoke alarms that must be installed in a property.
Minimum rental standards in Tasmania
In Tasmania, there are minimum standards a rental property must meet, or the landlord risks breaching the Residential Tenancy Act (1997), and therefore the lease agreement. If this is the case, the tenant has the right to request repairs, or terminate the lease if the issue is not addressed.
As per the Tasmanian Government department of Consumer, Building and Occupational Services, rental properties need to meet the following minimum standards:
Properties must be weatherproof, so cannot have a leaking roof for example, or allow in draughts.

Properties must be clean, which means no vermin, no mould/damp issues, no large quantities of dirt and grime, among several other things

Properties must be in good repair, so there cannot be any issues with a tenants safety, sanitation or ability to use the property because of disrepair.

Properties must have a working, flushing toilet in a room intended solely for that purpose, with adequate ventilation.

There must be an area intended for cooking, with a sink, hot and cold water, a stove top and an oven (microwaves are allowed).

The property must be connected to a mains electrical supply.

All rooms must have adequate natural or artificial lighting.

The living room and bedrooms must have adequate blinds or curtains covering all windows.

All rooms need openings to allow enough ventiliation.
For more details about any of the above specifications, head to the Tasmanian Government's CBOS website.
Minimum rental standards in Northern Territory
Under the Northern Territory Residential Tenancies Act (1999), the landlord is responsible for ensuring the property is:
Habitable

Meets all health and safety requirements

Reasonably clean

Secure
It is also the landlord's responsibility to maintain the property during the tenancy, making repairs as necessary.
There isn't a comprehensive definition of what makes a property in the Northern Territory habitable, so disputes are open to the interpretation of the Northern Territory Civil and Administrative Tribunal (NTCAT). For example, in 2019, residents of Laramba, a remote community near Alice Springs, filed a complaint with NTCAT against the NT CEO of Housing, over concerns about uranium in their drinking water. NTCAT found the landlord was not responsible for providing safe drinking water, but in October 2023, this was overturned by the NT Supreme Court.
Minimum rental standards in ACT
As per the ACT Residential Tenancies Act (1997), a lessor needs to ensure rental properties comply with minimum housing standards. These standards are not delineated by the Act, but in 2023, new laws were introduced to enforce a minimum energy efficiency standard for ceiling insulation in the ACT. In the 'rent book', a resource provided by the ACT government, landlords are said to be responsible for keeping the property in a 'reasonable state of repair' and ensure it is 'reasonably secure'. The rent book contains a list of repairs considered urgent, which the landlord must carry out as soon as necessary. One of these scenarios is a 'serious' roof leak, which suggests the ACT have relatively soft standards for weatherproofing compared to other states, where any property not weatherproof is considered unacceptable.
Disputes about tenancies in the ACT are resolved through the ACT Civil and Administrative Tribunal.
Picture by Matthias Groeneveld
---
---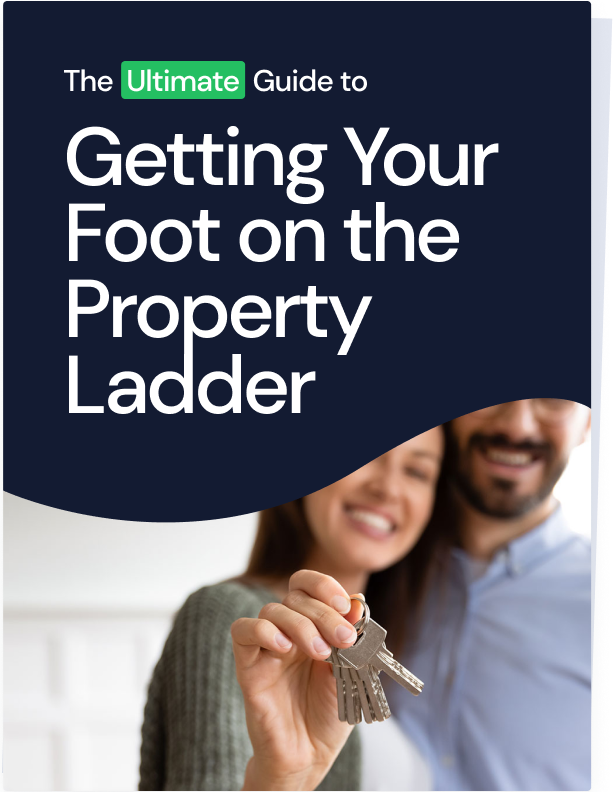 Ready, Set, Buy!

Learn everything you need to know about buying property – from choosing the right property and home loan, to the purchasing process, tips to save money and more!

With bonus Q&A sheet and Crossword!