However, finding the lender who will approve you quickly is no easy task. Some lenders stake their business on their quick turnaround times, but many keep their processing times close to their chests for fear of losing potential business.
We spoke to a number of different lenders in Australia to discover a range of home loan approval times.
Lenders' home loan approval times
Here's a snapshot of lenders and their home loan approval times based on their responses to Savings.com.au's questions.
---
Buying a home or looking to refinance? The table below features home loans with some of the lowest interest rates on the market for owner occupiers.
Lender

---

Variable

More details

FEATURED

Online Exclusive

Up To $4K Cashback

Includes NOV RBA Rate Increase

loans.com.au – Variable Basic Cashback Home Loan (Principal and Interest) (LVR < 70%)

Immediate cashback upon settlement
$2000 for loans up to $700,000
$4000 for loans over $700,000

Variable

More details

FEATURED

Refinance Only

Apply In Minutes

Unloan – Variable Rate Home Loan – Refinance Only

No application or ongoing fees. Annual rate discount
Unlimited redraws & additional repayments. LVR <80%
A low-rate variable home loan from a 100% online lender. Backed by the Commonwealth Bank.

Variable

More details

FEATURED

Up – Up Home Variable (Principal & Interest) (LVR ≤ 90)

Up is 100% owned by Bendigo Bank.
Up to 50 offset accounts
New joiners get $10 by signing up to the app using code UPHOMESAVINGS. (T&Cs apply)
Immediate cashback upon settlement
$2000 for loans up to $700,000
$4000 for loans over $700,000
Important Information and Comparison Rate Warning
---
Nano home loan approval time
Online lender Nano said they offer an approval time significantly faster than the major lenders, approving one home loan application in under ten minutes.
"We use data to make home Loans fast, simple and fair. Homeowners can refinance their home loans and get unconditional approval, not the application time, the approval time in minutes, not weeks," CEO and Co founder Andrew Walker said.
"There's no paperwork, it's all electronic and can be done on your mobile phone, anywhere, which is incredibly convenient.
"It's not only convenient, but it's also what customers demand, everyone can pretty much live their lives through their phone, and home loans hadn't caught up, and that's what we've done."
---
Tiimely home loan approval time
Online lender Tiimely said in most cases it could offer same-day home loan approval.
"The majority of our home loans can be approved on the same day, with the fastest time being less than 58 minutes, starting from the time a customer begins their application," Laura Osti, Head of Marketing and Communications at Tiimely told Savings.com.au.
"That 58 minutes includes only 10 minutes of human assessment time. We have digitised our credit policy and have created a series of data models to make lending recommendations for our human assessment team.
"While our AI speeds things up immensely, every lending decision is made by a person, not a computer."
---
Macquarie Bank home loan approval time
Macquarie said at the start of May, their average home loan approval time was six hours.
"Time to assessment is the longest time it will take a credit analyst to pick up an application for assessment. This is the metric the market focuses on most when it comes to home loan approval times," Caroline Bligh, Macquarie Senior Manager told Savings.com.au.
"We're sitting at an average of 6 hours, but we're usually well below that timeframe. These are our response times for both broker and direct, meaning we operate one queue."
---
86 400 home loan approval time
Neobank 86 400 said they could generally provide same-day approval, provided all of the necessary paperwork had been submitted.
"We're currently picking up all applications within 24 hours of submission. If the application is complete (i.e. the applicant has provided all the required information we've asked for), then we can approve it on the same day, or latest by the following day," Melissa Christy, lending lead at 86 400 told Savings.com.au.
"While customers can't necessarily fast-track their approval by providing verified data upfront as they go through the application process, rather than relying on manual payslips and statements that need to get verified after submission, the post-submission process is significantly faster."
---
Commonwealth Bank home loan approval time
Australia's largest lender, Commonwealth Bank (CBA), said their average home loan approval time was two days.
"For CBA's branch network, the average time to approval was 2 calendar days and the median time to approval was 1.7 calendar days, for the period January 2021 to March 2021," a CBA spokesperson told Savings.com.au.
"It might sound obvious but ensure your finances are in order before applying for a home loan including making sure you have all the required documentation.
"We recommend chatting to a CommBank home lending specialist or broker as early as possible to find out exactly what you'll need to provide for us to assess your home loan."
---
Loans.com.au home loan approval time
Online lender loans.com.au said it could provide approval for applicants in as little as two to three days, pending the customer's individual circumstances and all the correct documentation has been provided.
"It's important to note that this is not a 'one size fits all' number, and the approval time will depend on each individual applicant's circumstances," loans.com.au Managing Director, Marie Mortimer, told Savings.com.au.
"An obvious advantage to using a lender with a quick approval time is getting the keys to your property sooner, or in the case of refinancing, starting to save thousands on your home loan as soon as possible.
"No one wants to keep paying too much interest on their home loan."
---
Bank of Queensland home loan approval time
Bank of Queensland (BOQ) told Savings.com.au its average approval time for a conditional approval was two business days.
"Thanks to our Home Buying Transformation Program we have significantly enhanced the customer experience and reduced the time to conditional yes," a BOQ spokesperson said.
"We appreciate that providing certainty to our customers in these key life moments is of great importance, which is why we're committed to efficient and simple approval processes.
"Customers can assist us through this process by providing all of the necessary documentation at the time of application."
---
Greater Bank home loan approval time
Greater Bank said its median time for home loan approval was approximately two business days.
"This is achieved by assessing all loan applications in-house and dealing with customers directly, not through intermediaries," Craig Newham, Group Executive Sales Marketing & Distribution at Greater Bank told Savings.com.au.
"It's a seller's market right now with properties in high demand. If your lender drags out the loan approval process it will delay your ability to exchange and secure the property, and you will run the risk of being gazumped.
"This can be incredibly stressful, which is why it is an absolute priority for Greater Bank to approve home loan applications as quickly as possible."
---
Teachers Mutual Bank Limited home loan approval time
Teachers Mutual Bank said it could generally turn around home loan applications in approximately five business days, from receipt of application.
"To ensure applications are processed as quickly as possible, we encourage our customers to provide as much information as possible with their application," Mark Middleton, Head of Third Party Distribution at Teachers Mutual Bank Limited told Savings.com.au.
"This includes payslips, information to confirm any other assets such as a super fund statement or share portfolio details, identification of existing liabilities, monthly expenses, and regular outgoing costs.
"This information is critical for our assessors to understand the broader picture of the application."
---
HSBC home loan approval time
HSBC Australia said its home loan approval time was around five days, recently reducing its timeframe to alleviate stress for borrowers.
"Over the past year, we've made significant headway toward improving our platforms and back-end processes to deliver faster turnarounds for our customers," Jessica Power, Head of wealth and personal banking at HSBC, told Savings.com.au.
"This includes introducing e-signatures on home loan documentation, with more than 70% of customers using this method to accelerate their application through to settlement.
"In order to fast track a mortgage application, homebuyers should be prepared with their supporting documentation upfront, including latest payslips, bank statements and a contract of sale. Ordering a property valuation prior to (or at) submission will also speed things along."
---
AMP Bank home loan approval time
AMP Bank said its turnaround time to initial credit decision came in at six days, after investment in digitalisation and automation over the past two years.
"Ongoing investment in our technology, processes and people will ensure AMP Bank continues to deliver fast and consistent service to our customers, brokers and advisers," Sean O'Malley, Managing Director at AMP told Savings.com.au.
"We understand the importance of this, and it remains our number one focus. Together with offering highly competitive rates in our key target markets, we are committed to ensuring that it's easy to do business with us."
---
Newcastle Permanent home loan approval time
Newcastle Permanent said its home loan approval time typically took up to eight days but could be completed sooner in urgent cases.
"Newcastle Permanent measures its approval time as an unconditional approval, meaning that application has been unconditionally approved and a property valuation has been completed," Cole Kirkby, Newcastle Permanent Head of Broker told Savings.com.au.
"When it comes to an ability to purchase, that is what really matters for a borrower. We are currently measuring our approval time against this metric as less than eight days."
"Where a customer's situation is more urgent to meet a purchase deadline, we can escalate the processing of the loan. If they're ready to act, we've examples where applications have been approved from interview to approval in 2-3 days."
---
ANZ home loan approval time
Big four lender ANZ said their home loan approval time ranged from five days to 32 days, dependent on the application.
"Turnaround times continually vary, but for existing customers, with simple transactions, it can be about 5 days. For more complex applications when customers are new to ANZ, it can take up to 32 days," an ANZ spokesperson told Savings.com.au.
"The home loans market is experiencing considerable growth. That increased demand and the subsequent rise in application volumes have resulted in industry-wide pressure on approval times.
"ANZ continues to increase its processing capacity through a combination of actions including increasing the number of assessors to work on applications and progressing our home loan automation agenda."
Article first published 2 July 2021, by Alex Brewster, last updated 16 November 2021.
Photo by Cara Fuller on Unsplash
---
---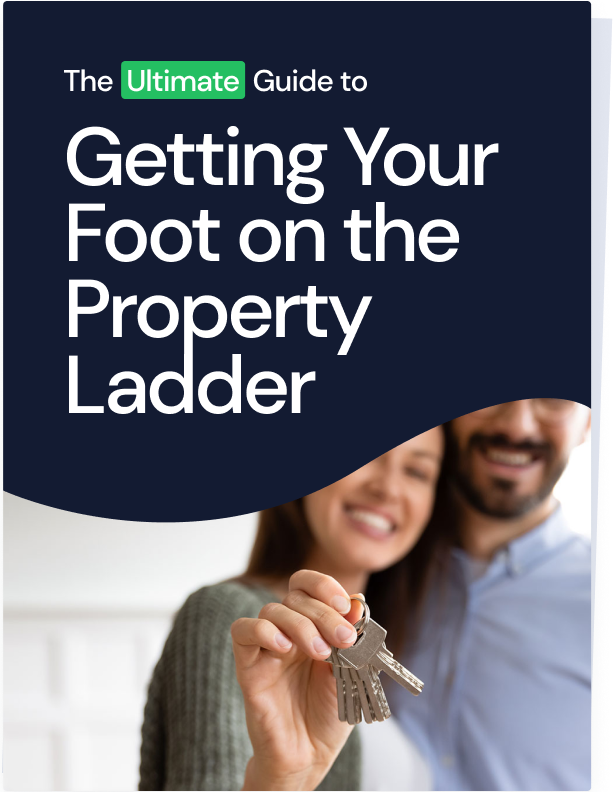 Ready, Set, Buy!

Learn everything you need to know about buying property – from choosing the right property and home loan, to the purchasing process, tips to save money and more!

With bonus Q&A sheet and Crossword!