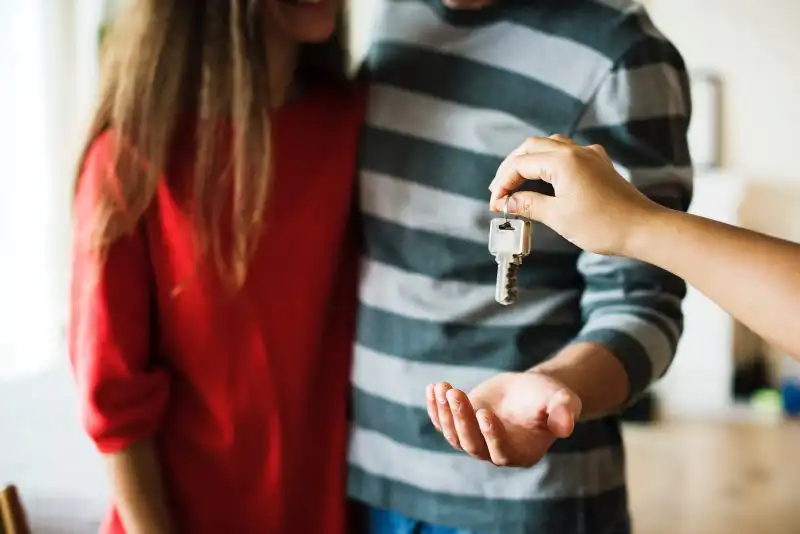 If you're trying to apply for a mortgage, banks want to know exactly what you're spending your money on - right down to your Afterpay habit.
With that in mind, here are a few ways to improve your chances of being approved for a home loan.
Checklist to getting a home loan
---
Buying a home or looking to refinance? The table below features home loans with some of the lowest interest rates on the market for owner occupiers.
Lender

Advertised rate
Comparison rate*
Monthly repayment
Rate Type
Offset
Redraw
Ongoing Fee
Upfront Fees
LVR
Lump Sum Repayment
Additional Repayments
Pre-approval

---

Variable

More details

FEATURED

LIMITED TIME OFFER

Smart Booster Home Loan Discounted Variable - 2yr (LVR < 80%)

Fast turnaround times, can meet 30-day settlement
For purchase and refinance, min 20% deposit
No ongoing or monthly fees, add offset for 0.10%

Variable

More details

FEATURED

ZERO APPLICATION FEES

FEE FREE OFFSET

Owner Occupier Accelerates - Celebrate (LVR < 60%) (Principal and Interest)

We lower your rate based off how much you've paid down your loan
Automatic rate match
No upfront or ongoing fees

Fixed

More details

FEATURED

USE A MARKET LEADING APP TO HELP YOU PAY OFF YOUR LOAN SOONER

Fixed Home Loan 1 year (Principal and Interest) (LVR < 80%)

Make up to $20,000 additional repayments per fixed term
Redraw available – lets you access any extra loan repayments you've made
Choose to rate lock for 90 days (fee applies)

Variable

More details

FEATURED

REFINANCE IN MINUTES, NOT WEEKS

Variable Owner Occupied, Principal and Interest (Refinance Only)(LVR <75%)

No application or ongoing fees.
100% free offset sub account.
Fast online application, approval in minutes not weeks.
Mobile app, Visa debit card, Apple and Google Pay
Refinance loans and variable rates only.
Fast turnaround times, can meet 30-day settlement
For purchase and refinance, min 20% deposit
No ongoing or monthly fees, add offset for 0.10%
How hard is it to get a mortgage?
Unless you've been living under a rock, you'll know the banks have seriously cracked down on home lending.
Take this for example.
According to Mortgage Choice, "in a recent home loan application, a lender identified a $59 purchase the applicant had made at a pet store.
"The lender went back to the broker and questioned why the applicant had made a purchase at a pet store but did not declare that they had a pet in their loan application.
"But what the lender didn't know is that the applicant had actually just purchased a gift at the pet store – they didn't even own a pet.
"The lender then went on to request a further 60 days' history of that applicant's accounts before finally approving their home loan.
In another loan application, Mortgage Choice told Savings.com.au that a couple provided a detailed breakdown of their living expenses, only to have the lender come back seeking justification for a $26 fortnightly expense for their child's swimming lessons.
The lender wanted to know whether the expense had an end date because $26 a fortnight over a 30-year term would amount to over $20,000.
These are just some of the many real-life examples of how tough it is to get a loan, according to Mortgage Choice Chief Executive Officer, Susan Mitchell.
"If people want to improve their chances of being approved for a loan, it is paramount they are financially fit," Ms Mitchell told Savings.com.au.
According to Mortgage Choice, there are up to as many as 15 living expenses that lenders are closely scrutinising. All the usual suspects are there, like childcare costs, groceries and transport, but your reliance on buy now pay later or your Netflix addiction are also up there on their watch list.
"Before a mortgage broker submits your loan, they will look at your living expenses in the same way lenders' credit assessors would and ask you about the spending habits which could decrease your chances of getting a loan approved," Ms Mitchell said.
"This will result in a more robust home loan application and may drastically reduce the time it takes your loan to progress from application to settlement."
Like it or not, the reality is if you want to minimise the chances of your loan application being knocked back or delayed, you should consider every dollar you spend.
1. Spring clean your expenses
If you want to be approved for a loan, Ms Mitchell says you need to rein in your spending.
"Most lenders will want to see three months' worth of living expenses, so it's a good idea to critically assess your expenses (credit card and bank account statements) six months prior to applying for a home loan and rectify any spending habits you feel are atypical, or could hinder your chances of being approved for a loan."
Yep, it turns out all those coffee and Afterpay purchases could be seriously hurting your chances of being approved for a loan, so work on cutting down on any unnecessary spending.
Catch public transport instead of an Uber, start shopping at Aldi and curb the mindless online shopping.
2. Prove your ability to repay through your credit history
Being able to prove you can repay your home loan is pretty much the biggest requirement you have to meet in order to get one.
An institution doesn't necessarily want to see your Excel spreadsheets but they will definitely want to take a look at your current living expenses and financial commitments.
Be prepared to disclose everything that involves, and will involve, your finances. This includes sources of income, savings, investments, expenses, any existing debts, and other financial commitments.
You basically want to prove to a lender that you have a clean and stable track record so that when they assess your loan application, your credit rating paints a good picture of you as a borrower.
A series of late or missed payments is a sure-fire way to make sure your loan lands squarely on the rejection pile.
On the other hand, showing you have a good track record of meeting repayments could demonstrate to the lender you're a low risk.
3. Be wary of credit card limits
Another thing to be wary of is credit card limits.
When the banks look at your loan application, they generally assume the credit limit is how much debt you could potentially owe. So even if you have a credit card with a limit of $5,000 but you either don't use it or are up to date with your repayments, they will still assume that is how much debt you owe.
The higher your credit card limit it, the less money a lender can responsibly lend out to you. So with that in mind, reduce your credit card limit or close it down altogether if you're applying for a home loan.
You stand a much better chance of being approved for a home loan if you stick to just one credit card with a reasonable limit.
4. Hold off on any career changes
Lenders want to see that you can hold down a job. Unless you have $500k hidden away (gimme!), it's generally your income that will be used to make loan repayments.
Generally speaking, most lenders like it if you've been with the same employer for a minimum of six months, not including probation periods.
But if you've just started a new job, don't panic yet. In that case, lenders will look at what you did for a crust immediately before your current role. It's usually enough if you've been in a similar role in the same industry for many years, or at least for the past two.
If you're a casual job hopper, the news isn't so great. Most lenders will see you as a wildcard.
5. Get saving
Lenders will love you if you can show you have a solid history of saving and that you've built up a strong deposit over time.
A 20% deposit is generally recommended. This is because if you borrow more than 80% of the value of your home, you will be asked to pay lenders mortgage insurance (LMI). As the name suggests, LMI protects the lender (not you!) if you can't meet your mortgage repayments.
The bigger your deposit, the less you need to borrow, the less LMI you have to pay, and the lower the risk you are to the lender. In other words, you're the perfect borrower.
However, if you're borrowing more than 80% of the purchase price, you'll have to provide evidence of your savings. Your savings will usually have to add up to at least 5% of the purchase price of the property to meet the savings requirements of the bank.
It's also important to remember that buying a home involves more than just the deposit. There are other costs like stamp duty and legal fees so it's worth taking these expenses into consideration when saving your deposit.
6. Wrangle your debt
Unsurprisingly, being wracked with debt will send most lenders running for the hills. Before you even think about applying for a home loan, get on top of any outstanding debt you may have.
Afterpay and Zip are classified as debts and can be viewed in the same way as a credit card. If you miss a payment and are charged interest, it can potentially be viewed as a default. Something to be mindful of.
7. Have a buffer
Having a safety net in place is always a good idea anyway, just in case the worst comes to the worst and your income stream stops.
8. Don't apply with too many lenders at once
Don't put all your eggs in one basket, right?
Wrong.
It's important to compare lenders, but submitting applications to several lenders will show up on your credit report. While it won't have a massive impact on your credit rating, it is frowned upon by lenders and it just doesn't look very good – especially if you've already been denied for a loan multiple times.
It's a much better idea to compare all your options first, then apply for a loan once you've identified the right one for your needs.
9. Honesty is the best policy
Even if you DO have outstanding debts, it's always better to disclose that information right at the start. You can be sure the lender will uncover all that information anyway, and your loan will be declined due to non-disclosure because they will question whether there are even more debts that haven't been disclosed.
Frequently asked questions
1. How long does it take for a home loan application to be approved?
The time it takes to be approved for a home loan can vary. However, if the buyer has prepared all the required documentation, it can take anywhere between three to five business days. More complex situations could take longer.
2. Why is my loan application taking so long?
There could be many reasons why your loan application is taking a long time. Some lenders simply take much longer to approval applications than others, but there could be discrepancies in your application, or the property your buying might be harder to value (especially if it's in a rural location). One of the most common reasons for a delay is the lender not having enough information about you. For faster approval, consider providing more information about you and your finances. Also, having a deposit large enough to save you from paying LMI could also speed up the process.
3. How can I get a same day home loan?
Getting approved for a home loan usually takes a number of days, although a small number of lenders, such as TicToc, promise to offer "instant" home loans where you can apply to purchase a property and be approved in real-time, allowing some borrowers to make an offer that same day without subject to finance knowing that they've got full-approval, not real approval.
4. When should I get pre-approved for a home loan?
As pre-approvals will be visible on your credit file as a loan enquiry, having too many in a short space of time and with multiple lenders could create the impression that you're financially unstable. This is why it can be a good idea to wait until you're seriously considering a purchase, as opposed to applying too early in the process when you may only be entertaining the idea.
5. How long does a pre-approval last?
For most lenders, pre-approval lasts for three to six months. This is because lenders have an expiry date as a borrower's financial situation and the property market can change over the course of a few months.
6. When should I apply for a mortgage?
You should only apply for a mortgage after you have checked your credit history, consolidated any debts, organised your finances and paperwork, thoroughly compared home loans and/or spoken to a professional. This could give you the best chance of being approved for a good-value home loan.
7. Can you buy a house without rental history?
Yes, you don't need to have a rental history to buy a house. Not having a rental history is extremely unlikely to have an effect on your home loan application.
8. How can I buy a house with a bad rental history?
No matter whether you have a bad rental history or not, having a sizeable deposit (ideally 20% or more), minimal debt, and proof of having a stable income can stand you in good stead when applying for a loan to buy a house. Having a guarantor could also help you seal the deal.
9. Can I get a mortgage with only rental income?
As a general rule, most lenders will only consider 80% of your rental income as income. This is because they assume the remaining 20% will be used to cover expenses such as council rates, strata levies, repairs, expenses to cover vacancies, agent's fees, etc. Each lender has a different policy so it's worthwhile checking with your preferred lender.
Savings.com.au's two cents
If you want to improve your chances of being approved for a home loan, it's important to be financially fit.
You'll maximise your chances of obtaining loan approval if you can prove to a lender that you are consistently paying your bills on time, saving on a regular basis, and keeping discretionary spending to a bare minimum.
The reality is, if you want to minimise your chances of being knocked back for a home loan, you have to consider every single dollar you spend.
Get on top of your debt, make sure your credit history is squeaky clean, put a good savings plan in place and you'll be well on your way to getting your home loan approved.
---
Disclaimers
The entire market was not considered in selecting the above products. Rather, a cut-down portion of the market has been considered. Some providers' products may not be available in all states. To be considered, the product and rate must be clearly published on the product provider's web site. Savings.com.au, yourmortgage.com.au, yourinvestmentpropertymag.com.au, and Performance Drive are part of the Savings Media group. In the interests of full disclosure, the Savings Media Group are associated with the Firstmac Group. To read about how Savings Media Group manages potential conflicts of interest, along with how we get paid, please visit the web site links at the bottom of this page.
Latest Articles