If you're in the market for a home loan, you'll know that it's not always easy to qualify for one, particularly amid higher interest rates. But that doesn't mean it's impossible to secure approval for a home loan - after all, providing mortgages is generally what banks and lenders do best!
"Many new borrowers overcomplicate this," Icon Mortgages managing director Jasjeet Makkar told Savings.com.au. "Banks aren't evil - they look for very simple things."
"They want to see a borrower present themselves as having good saving habits, good credit and good repayment history, having been on time with their rent, simple things like that."
So, what if you're not as financially polished as you could be? Well, that doesn't mean you won't be able to get a competitive home loan deal, but you should be aware that banks may ask you additional questions.
Ultimately, a lender will look at how much money you bring in, how much you spend, your assets and investments, and your regular saving habits. So, if you're someone who likes to deal in cash only or can't prove your ins and outs, you might face some scrutiny when it comes time to apply for a home loan.
"Banks are always giving you the first opportunity to first declare expenses - the biggest red flag is if, when the banks request a borrower's bank statement, that there's anything that hasn't been declared," Mr Makkar said. "So, as long as you're declaring everything upfront, that's a good sign."
Like it or not, the reality is if you want to minimise the chances of your loan application being knocked back or delayed, you should consider how you spend and save in the weeks and months leading up to your application. Fortunately, there are plenty of baby steps a would-be borrower can take to clean up their finances prior to seeking a mortgage.
1. Spring clean your expenses
If you want to be approved for a loan, you might want to rein in your spending. An institution probably won't want to see your budgeting spreadsheet, but they will definitely want a peak at your current living expenses and financial commitments.
They'll also want to see that you have good spending habits - two lattes a day might get you through your work week, but too much discretionary spending could impact your chances of approval. Additionally, any financial behaviour that seems dodgy (even if it's not) will likely raise a red flag.
"If they see large, chunky ATM withdrawals, especially on a regular basis, banks are going to ask us for an explanation, because that's something that can't be itemised straightaway," Mr Makkar said.
And while buy now, pay later (BNPL) has evolved in recent years and typically doesn't worry lenders to the degree it used to, someone with multiple BNPL debts or accounts with multiple providers might want to close a facility or two.
"[BNPL accounts] are now treated as a credit card, basically," Mr Makkar said. "If you have too many of them - if you've got three or four different BNPL facilities - you're really impacting your borrowing capacity. Even if they have small limits, even $500, and even if they're dormant and not being used, we still have to declare them as a liability."
Yep, it turns out all those Afterpay purchases could be hurting your chances of being approved for a loan. Other expenses might also put an unexpected dint in your application - even bills like private school fees can raise a lender's eyebrows. So, now could also be a good time to start catching public transport instead of taking Ubers, turn to Aldi for your groceries, and begin to curb any mindless online shopping.
2. Prove your ability to repay through your credit history
Proving you can repay your home loan is the most important requirement you must meet in order to get one. You basically want to show to a lender that you have a clean and stable financial history - a series of late or missed payments on another loan facility or multiple high interest debts could be a sure-fire way of ensuring your loan lands squarely on the rejection pile. On the other hand, a track record of consistently meeting repayments could demonstrate that you're a low risk borrower.
Banks and lenders often ask to look at your credit history to ensure you have a history of making repayments on time. If you're worried about your credit history, or even just curious, you can access it through a credit reporting agency.
"Credit history is probably the most important thing," Mr Makkar said. "I tell every client to sign up to a credit reporting company."
"This can do two things: They can keep track of their credit score. Even if something's gone on it by mistake, which can happen, at least they're on top of it and doesn't spring up as a surprise after they submit their loan application.
"And if they do see something that they're worried about, the best thing they can do is start changing those habits. We can always explain mistakes, as long as we can show they've now been mitigated."
3. Be wary of credit card limits
Another thing to be wary of is your credit card limit. When lenders assess your borrowing power they take into account your credit card limit, not what you currently have outstanding. So if you have a credit card with a $5,000 limit, the lender will assume that's how much debt you currently owe, even if you don't use the card or have no outstanding debt on it.
Thus, the higher your credit card limit is, the less money a lender can responsibly lend to you. With that in mind, it might be worth reducing your credit card limit or closing it down altogether if you're applying for a home loan. If you plan to do so, consider shutting it down a bit before you apply for a mortgage, as closing credit accounts can impact your credit score.
4. Hold off on any career changes
Perhaps unsurprisingly, lenders want to see that you can hold down a job. Unless you have a pile of gold tucked away in your spare room, it's generally assumed that your income will be used to make loan repayments.
Generally speaking, most lenders like it if you've been with the same employer for at least six months beyond your probation period. But there's no need to panic if you've just started a new job or you've been forced to do so during your house hunting journey. In such cases, lenders might look at what you were doing immediately before your current role. It can also be enough that you've been in a similar role in the same industry for at least a couple of years.
If you're a casual job hopper, on the other hand, the news isn't so great. Most lenders will see you as a wildcard and you might struggle to get approved for a competitive home loan.
5. Get saving
Lenders will love you if you can show you have a solid history of saving and you've built up a strong deposit over time. On top of that, if you're borrowing more than 80% of a property's purchase price, you'll probably have to prove that you compiled your savings over time.
If you borrow more than 80% of the value of your home, you'll likely also be asked to pay lenders mortgage insurance (LMI). As the name suggests, LMI only protects the lender if you can't meet your mortgage repayments - even though you pay the bill.
The bigger your deposit, the less you need to borrow, the less LMI you have to pay, and the lower the risk you are to the lender. In other words, if you have a hefty deposit, you'll likely appear to be a far better borrower.
It's also important to remember the other costs that come with buying a home. Expect to fork out for things like stamp duty and legal fees as well.
6. Wrangle your debt
Unsurprisingly, a would-be borrower wracked with debt will send most lenders running for the hills. Before you even think about applying for a home loan, get on top of any outstanding debt you may have. Importantly, Afterpay and Zip are classified as debts. Lenders often view BNPL debt the same way they do credit card debt.
While BNPL transactions don't appear on your credit report, they're still in your bank statements and you will be asked to declare your accounts. And if you miss a payment, it could be viewed as a default - something to be mindful of.
If you're juggling a number of outstanding high interest debts, it might be worth considering consolidating them into a single facility. Otherwise, it's generally a good idea to try to pay off debts one at a time, starting with the one with the highest interest rate.
"If you've saved your deposit and you feel like you still have money left to pay off some of these debts, by all means go ahead and do it," Mr Makkar said. "It's not just a way to impress a bank and get your loan approved, it's also beneficial for your own financial health - you don't want to be sitting in repayment stress, where you've got multiple repayments to make every month."
7. Have a buffer
Having a safety net in place is always a good idea. Sorting out an emergency fund that you can fall back on if your income stream stops is not only attractive to lenders, it can also provide valuable peace of mind and keep you financially upright if your income stream dries up for any reason.
8. Don't apply with too many lenders at once
Don't put all your eggs in one basket, right? Wrong.
While it's important to compare lenders, submitting multiple applications to multiple lenders will leave a dint on your credit report. Such blemishes on your credit score generally don't look very good - you don't want to appear desperate, just play it cool.
It's a much better idea to compare all your options when it comes to home loans and apply for the one that best suits your needs. If that doesn't sound like your cup of tea, there are professionals that can help.
"It's best to speak to a mortgage advisor," Mr Makkar said. "They can compare different lenders in the market for you and then submit your application with the most suitable one."
9. Honesty is the best policy
If you have outstanding debts or a pockmarked credit history, own up to them right at the start. You can be sure that the lender will uncover all that information anyway and when they do, you mightn't be given the change to explain. Your loan could even be declined due to non-disclosure.
After all, finding unexpected debts or a history of missed repayments could leave a bank or lender questioning whether there are more monsters they didn't uncover in your closet.
---
Buying a home or looking to refinance? The table below features home loans with some of the lowest interest rates on the market for owner occupiers.
Lender

---

Variable

More details

FEATURED

Online Exclusive

Up To $4K Cashback

Includes NOV RBA Rate Increase

loans.com.au – Variable Basic Cashback Home Loan (Principal and Interest) (LVR < 70%)

Immediate cashback upon settlement
$2000 for loans up to $700,000
$4000 for loans over $700,000

Variable

More details

FEATURED

Refinance Only

Apply In Minutes

Unloan – Variable Rate Home Loan – Refinance Only

No application or ongoing fees. Annual rate discount
Unlimited redraws & additional repayments. LVR <80%
A low-rate variable home loan from a 100% online lender. Backed by the Commonwealth Bank.

Variable

More details

FEATURED

Up – Up Home Variable (Principal & Interest) (LVR ≤ 90)

Up is 100% owned by Bendigo Bank.
Up to 50 offset accounts
New joiners get $10 by signing up to the app using code UPHOMESAVINGS. (T&Cs apply)
Immediate cashback upon settlement
$2000 for loans up to $700,000
$4000 for loans over $700,000
Important Information and Comparison Rate Warning
Frequently asked questions
1. How long does it take for a home loan application to be approved?
The time it takes to receive home loan approval can vary. As a general rule, if a buyer has prepared all the required documentation, they can expect their application to take anywhere between three and five business days. Though, more complex situations could take longer.
2. Why is my loan application taking so long?
There could be many reasons why your loan application is taking longer than expected. Some lenders simply take more time to approve applications than others, or they might be facing a long backlog of applications.
Though, a sluggish approval might also suggest a lender has found discrepancies in your application or that the property you're buying is harder to value (say, if it's in a rural location). Commonly, a person's application can be held up because a lender simply doesn't have enough information. For faster approval, consider providing plentiful details about yourself and your finances. Also, having a deposit of more than 20% could help speed up the process.
3. How can I get a same day home loan?
Getting approved for a home loan can be expected to take a few days. Though, a small number of lenders (such as Tiimely) promise 'instant' home loans and the likes of NAB can often grant approval within an hour. Such approval times could set some borrowers up to make an offer on a home that same day, knowing that they've got full-approval for finance.
4. When should I get pre-approved for a home loan?
As pre-approval applications will appear on your credit file as a loan enquiry, having too many in a short space of time and with multiple lenders could lead them to believe you're less financially stable than you are. That's why its generally a good idea to wait until you're seriously considering purchasing a property, rather than when you're simply entertaining the idea, to seek pre-approval.
5. How long does a pre-approval last?
Pre-approval typically lasts for between three and six months. That reflects the fact that a borrower's financial situation and the property market can change over the course of a few months. But many lenders will allow you to extend your pre-approval if you end up needing a bit more time.
6. When should I apply for a mortgage?
Every individual's financial situation is different. For that reason, there's no hard and fast rule as to the best time to apply for a home loan. However, as a general rule, you should only apply for a mortgage after you've checked your credit history, consolidated any high-interest debts, organised your finances and paperwork, thoroughly compared home loans, and spoken to a professional. By doing all the above, you'll probably give yourself the best chance of being approved for a good-value home loan.
7. Can you buy a house without rental history?
It might be welcome news that you don't need to have a rental history to buy a house. Not having a rental history is extremely unlikely to have an effect on your home loan application.
8. How can I buy a house with a bad rental history?
No matter whether you have a bad rental history or not, having a sizeable deposit (ideally 20% or more), minimal debt, and proof of having a stable income can stand you in good stead when applying for a loan to buy a house. Having a guarantor could also help you seal the deal.
9. Can I get a mortgage with only rental income?
As a general rule, most lenders will only consider 80% of your rental income as income. This is because they assume the remaining 20% will be used to cover expenses such as council rates, strata levies, repairs, expenses to cover vacancies, and agent's fees, to name a few. Though, lenders' policies often differ so it's worthwhile checking with your preferred provider.
Savings.com.au's two cents
If you're hoping to be approved to hold a home loan, it's important that a bank or lender can see you're financially fit to do so. If you can prove that you're consistently paying your bills on time, saving on a regular basis, and keeping discretionary spending to a bare minimum, you'll maximise your chances of obtaining loan approval.
While that might sound simple, in reality, it might mean you have to consider every single dollar you spend for weeks or months prior to submitting your application. So, now might be the best time to get on top of your debts, ensure your credit history is squeaky clean, and put a good savings plan in place. That might set you squarely on the path to seeing your home loan application approved.
Originally published by Emma Duffy on 26 May 2021, updated by Brooke Cooper on 27 October 2023.
Image by Mohd Azrin on Unsplash
---
---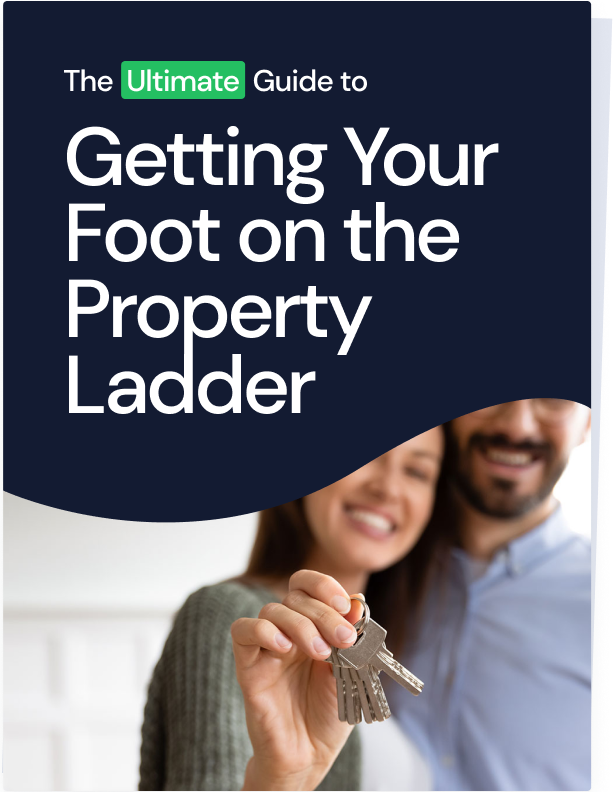 Ready, Set, Buy!

Learn everything you need to know about buying property – from choosing the right property and home loan, to the purchasing process, tips to save money and more!

With bonus Q&A sheet and Crossword!