Adverse events can often happen without warning and leave you in a lurch. Insurance is meant to give you the peace of mind of a safety net if something bad were to happen. But not all insurance actually does so.
Is mortgage protection insurance something you need, or is it just another junk insurance add-on? Find out here, as well as how much it costs and what it covers.
---
Buying a home or looking to refinance? The table below features home loans with some of the lowest interest rates on the market for owner occupiers.
Lender

---

Variable

More details

FEATURED

Online Exclusive

Up To $4K Cashback

Includes NOV RBA Rate Increase

loans.com.au – Variable Basic Cashback Home Loan (Principal and Interest) (LVR < 70%)

Immediate cashback upon settlement
$2000 for loans up to $700,000
$4000 for loans over $700,000

Variable

More details

FEATURED

Refinance Only

Apply In Minutes

Unloan – Variable Rate Home Loan – Refinance Only

No application or ongoing fees. Annual rate discount
Unlimited redraws & additional repayments. LVR <80%
A low-rate variable home loan from a 100% online lender. Backed by the Commonwealth Bank.

Variable

More details

FEATURED

Up – Up Home Variable (Principal & Interest) (LVR ≤ 90)

Up is 100% owned by Bendigo Bank.
Up to 50 offset accounts
New joiners get $10 by signing up to the app using code UPHOMESAVINGS. (T&Cs apply)
Immediate cashback upon settlement
$2000 for loans up to $700,000
$4000 for loans over $700,000
Important Information and Comparison Rate Warning
---
What is mortgage protection insurance?
Mortgage protection insurance is designed to cover you in the event you can no longer meet your home loan repayments due to illness or injury, and can help your family make repayments if you die. It can also cover you if you lose employment, but this is typically only if you're made redundant or fired, not if you resign. Part-time or casual employees and the self-employed, all working less than 20 hours a week, will typically not be able to get cover.
Also known as home loan insurance, borrower's mortgage insurance, or consumer credit insurance (CCI), borrowers take out mortgage protection insurance policies at the start of their mortgage and pay a premium monthly or annually to receive cover.
Is Lenders Mortgage Insurance the same as mortgage protection insurance?
Mortgage protection insurance is often confused with Lender's Mortgage Insurance (LMI), but the two are quite different. LMI protects lenders in the event borrowers can no longer make their home loan repayments. Mortgage protection insurance protects borrowers if they can no longer make their home loan repayments.
Unlike insurance policies which are usually optional, LMI is often made mandatory by most lenders if the borrower can't pay a deposit of at least 20% of the property's value. Depending on the loan and deposit size, LMI can cost thousands of dollars extra.
---
What does mortgage protection insurance cover?
Mortgage protection insurance features differ depending on the insurer or lender you go with, as well as the level of cover. You'll typically get one of three payouts depending on the reason for not being able to make repayments, which include:
A lump-sum payment to cover the cost of the home loan due to your death. Any remaining funds can be used by your family for whatever purpose.

A monthly payment to cover your repayments due to you suffering serious illness or injury. These payments can range from anywhere to 30 days to three years.

A monthly payment to cover your repayments due to losing employment. These payments are usually for a shorter time, often no longer than three months.
It's important to note if a medical professional has cited you as having an injury or illness in the 12 months prior to you buying insurance you're extremely unlikely to be covered, as this will be seen as a pre-existing medical condition.
---
How much does mortgage protection insurance cost?
The cost of mortgage protection insurance comes down to a number of factors, including:
The insurer

The level of cover

The loan amount

Your age and gender

The number of people covered

Your smoking status
Generally, typical mortgage protection insurance policies cost around 0.5% to 1% of the loan amount annualised but the cost of each policy will be different. Insurers and lenders should be able to quote how much a policy would be with them, so make sure to get a range of quotes to ensure you're getting the best deal.
Mortgage protection insurance generally has poor coverage
The Australian Securities and Investments Commission (ASIC) released a report in 2019 that found the majority of CCI products sold by banks and lenders (which includes credit cards and other loans besides mortgages) "consistently failed consumers" and is extremely poor value for money. Analysis of all CCI policies by ASIC revealed only 19 cents was paid out for every $1 paid in premiums, and most claims were either denied or withdrawn.
On that $529.50 policy, the typical customer would only get benefits worth just over $100 per year if they made a claim. This is pretty poor value for money. According to Gerard Brody, CEO of Consumer Action Law Centre, that's less than half of what's typically paid out on home insurance.
"These products truly are junk," Mr Brody said in Consumer Action's 'Junk Merchants' report.
"They're poor value products that are commonly sold in a manipulative way and are getting worse. Many people don't even realise that they're purchasing the insurance because they're focused on buying the main product."
---
Who offers mortgage protection insurance?
There aren't many lenders, banks or insurers who offer mortgage protection insurance, as many of them stopped selling the product after the banking royal commission. But according to Savings.com.au research, the following organisations (which aren't always all lenders) do:
Aussie Home Loans

Greater Bank

MetLife
It's also important to note you may not be able to shop around depending on who you are getting your home loan from. For example, ANZ exclusively provides mortgage protection insurance to their customers and no one else.
---
Do you need mortgage protection insurance?
Mortgage protection insurance only covers you for your mortgage repayments should you suffer an event that affects your income. It won't cover any other bills you'll still have to pay like electricity bills, phone bills, car registration, and food expenses.
Mortgage protection insurance can also be expensive. If you had a 30-year mortgage and had a relatively cheap policy of $500 a year, you'd pay $15,000 in premiums over the course of the loan. If you're looking for peace of mind and feel you can afford mortgage protection insurance, it may be right for you, but whether you need it comes down to your specific circumstances.
---
What other options are there?
If you want a safety net in the event something prevents you from making home loan repayments, but feel mortgage protection insurance isn't for you, you may want to consider the following options:
Income protection
Income protection covers you in the event you lose your income due to illness or injury, like mortgage protection insurance. The key difference however is income protection pays a monthly benefit of anywhere between 75-85% of your income which you can use as you wish. This means you can use it to make mortgage repayments as well as any other bills you may have. You'll be required to pay a monthly premium to be covered, and in the event of your death, the insurer will typically pay out your whole benefit to assist your family financially.
Life insurance
Also known as death cover, life insurance will pay out a lump sum to whoever you have nominated in your policy when you die. That party can do whatever they wish with the money, so it could go to covering mortgage repayments and any other debts you may have incurred over your lifetime.
Total and permanent disability (TPD) cover
In the event you suffer an injury or illness that prevents you from working permanently, TPD cover will pay out a lump sum. Sometimes included with life insurance, you could also use this payout to cover mortgage repayments among other bills if necessary.
Redraw facilities
Making extra repayments on your home loan can be a great way to get ahead, and a redraw facility allows you to withdraw these funds and use them how you wish, like in an emergency where you've lost income. While it's unlikely the funds in your redraw facility will be as much as you would get from insurance, they may be enough to tie you over until your income returns or you sort something else out.
It's important to note the funds in a redraw facility belong to the lender technically, so you could be prevented from withdrawing the amount you need. Additionally, your lender may charge you for adding a redraw facility through a higher interest rate, or may not offer one at all.
---
What to consider when looking for mortgage protection insurance
If you think mortgage protection insurance is for you, consider the following when looking for policies:
Cost
Consider whether you can afford the cost of the policies you're considering, as well as whether the cost is suitable for what you get back in the event of a claim. If you're going for a cheaper policy, ensure it still has the benefits you're after. Keep in mind, the greater the cover you're after and the more features it has, the more expensive your premium is likely to be.
Payout
The insurance payout is arguably as important as the premium you're paying. If you're looking for a wide range of cover, ensure there is sufficient cover for all adverse events and not just a decent payout for death. Statistically, the most likely event you'll claim for is loss of employment, so try to find cover that pays out for a solid period of unemployment.
Make sure you've also built up an emergency savings fund in the bank.
Dependents
The age and condition of the people who depend on you should factor into the level of cover you get. If you have a young family who will need support for some time, you may want to consider getting a higher level of cover. If you don't have children and are a bit older, a lower level of cover is probably more suitable.
The provider
Insurance is an oft-maligned industry; whether that's deserved is up to the individual making the judgement, but nonetheless, doing your research on the provider is vital when shopping for policies. Check out reviews, analyse how your customer experience has been, and talk to friends and family to see whether they can recommend any policies.
Waiting period
If something stalls your income and you need to make a claim, chances are you'll need the money ASAP. Check the fine print or ask your provider to see how long it will take to get your payout to arrive to avoid getting yourself into further financial strife.
---
Pros and cons of mortgage protection insurance
Mortgage protection insurance has its benefits and drawbacks:
Pros
Protect yourself from missing home loan repayments

Prevent you from losing your home

Flexible options regarding features and type of payout
Cons
Only covers your home loan repayments

Can be expensive if the provider considers you high risk

Other options may be better value for money

Only one payout if all parties on the policy die
---
Savings.com.au's two cents
Mortgage protection insurance can prevent you from falling behind on your repayments, and can even stop a default on your home loan if something were to stop you from working. The biggest pitfall of mortgage protection insurance however is it only covers your mortgage repayments, and while these will often be a household's biggest monthly expense, there are many other bills to pay.
If you take out a mortgage protection insurance policy, consider building up an emergency fund to double protect yourself. Even if you're not taking out a policy, try to build up an emergency fund anyway! You should also do your homework on some of the other insurance options available like life insurance and income protection insurance.
Photo by DocuSign on Unsplash
---
---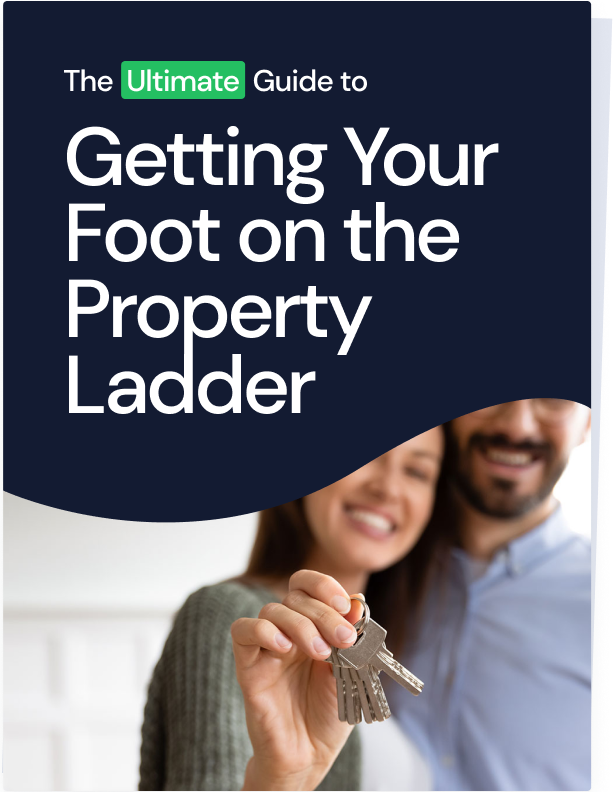 Ready, Set, Buy!

Learn everything you need to know about buying property – from choosing the right property and home loan, to the purchasing process, tips to save money and more!

With bonus Q&A sheet and Crossword!