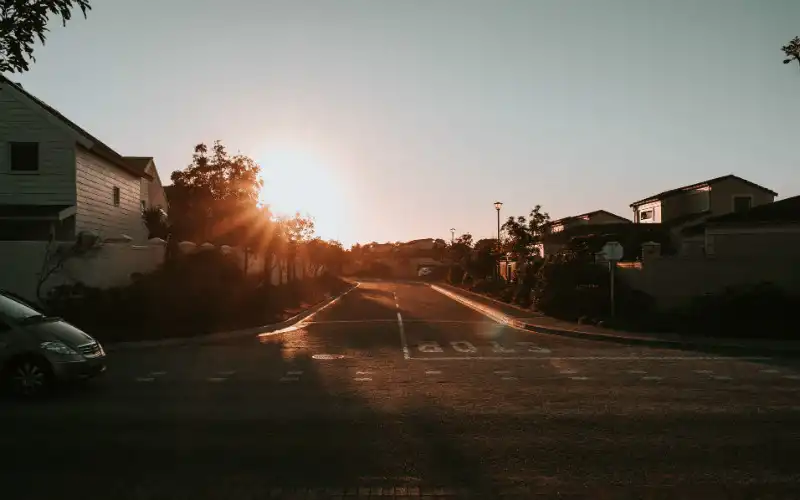 Photo by Wade Lambert on Unsplash
CoreLogic data shows housing values increased in five capital cities in August, raising national dwelling values by 0.8% over the month.
Data from CoreLogic shows there were 901 homes taken to auction across the combined capital cities this week, returning a preliminary clearance rate of 70.6%.
The property analytics firm estimates the final clearance results will be revised down to the mid-60s.
The same week last year saw higher auction activity with 1,257 homes taken to auction but a lower clearance rate of 57%.
Last week saw 847 homes taken to auction with the final clearance rate coming in at 65.4%, the first time there's been a final clearance rate above 65% since March 2018.
Sydney recorded a preliminary clearance rate of 81.5% across 303 auctions, with an estimated final clearance rate of down to the mid-70s.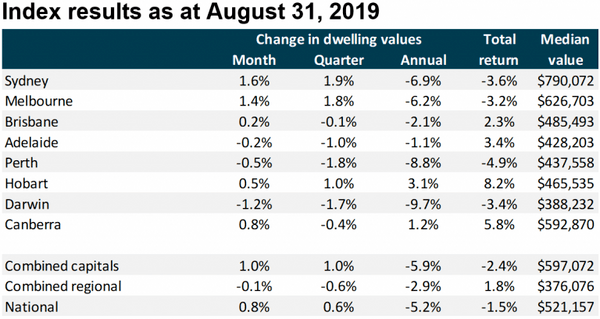 Source: CoreLogic
The rolling quarter saw national values lift by 0.6%, the first rise in values over a three month period since November 2017.
The best performing capital over this period was Sydney, with values increasing by 1.9%.
Meanwhile, Perth was the worst-performing, with values decreasing by -1.8%.
CoreLogic research director Tim Lawless said it appears growth trends are gathering some pace, particularly in the capitals.
"The significant lift in values over the month aligns with a consistent increase in auction clearance rates and a deeper pool of buyers at a time when the volume of stock advertised for sale remains low," Mr Lawless said.
"It's likely that buyer demand & confidence is responding to the positive effect of a stable federal government, as well as lower interest rates, tax cuts and a subtle easing in credit policy.
"If the strong rises in values continue over coming months, we would not be surprised to see a new round of macroprudential policies introduced in order to keep debt levels in check and encourage spending in other areas of the economy."
Regional Tasmania is the only major region where values are currently at a historic high.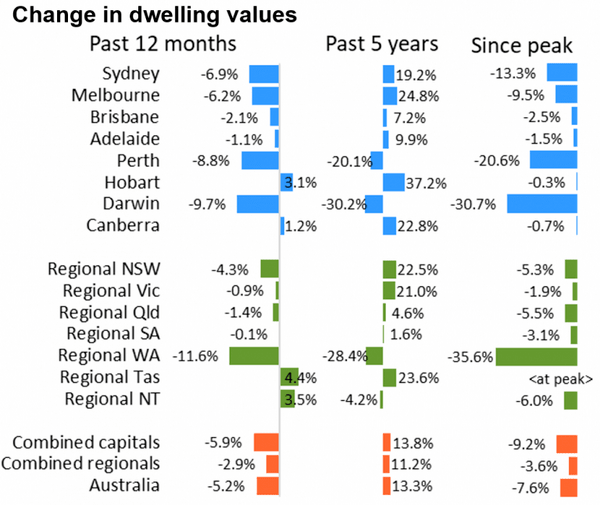 Source: CoreLogic
Sydney and Melbourne dwelling values are 13.3% and 9.5% below their peaks respectively.
"Although the recovery trend in these two cities continues to strengthen, the expectation is that it will take some time for values to return back to their previous highs," Mr Lawless said.
Perth and Darwin continue to perform poorly with values dipping to 20.6% and 30.7% respectively below their June 2014 peaks.
Rents continues to fall
Despite the rise in dwelling values, rents across Australia recorded a 0.1% fall over August.
It's the third consecutive month of negative rental movements.
Only Brisbane, Adelaide and Hobart saw rental rates increase for the month.
With value growth now outpacing rental growth, the improving trend in capital city gross rental yields is now reversing.
As well as leading the increases in dwelling values, Sydney and Melbourne are the two capitals leading the softening of rental yields.
"With mortgage rates low, and likely to reduce further, as well as low yields across most asset classes, lower rental yields aren't likely to be much of a disincentive to investors," Mr Lawless said.
Spring housing market outlook
According to CoreLogic, the latest data is cause to be optimistic.
"We have consistently heard that housing market confidence has improved and the data since then continues to confirm the improved sentiment," Mr Lawless said.
Monthly sales activity has begun to increase over recent months, but sales are still well below the decade average.
Auction clearance rates are now at their highest levels since early 2017 in Sydney and Melbourne.
With the spring selling season now here, Mr Lawless believes this will be a timely test of the market's depth.
"A key contributor to the housing recovery has been the increase in buyers, but also a lack of advertised stock," he said.
"As stock levels continue to rise throughout spring, we will get a much better understanding of the depth of the current recovery.
"At CoreLogic, our expectation has been that this recovery would be a slow and steady one, however, with housing credit restrictions easing and mortgage rates likely to reduce further, this rebound could potentially turn into a 'v-shaped' recovery."
---
Latest Articles