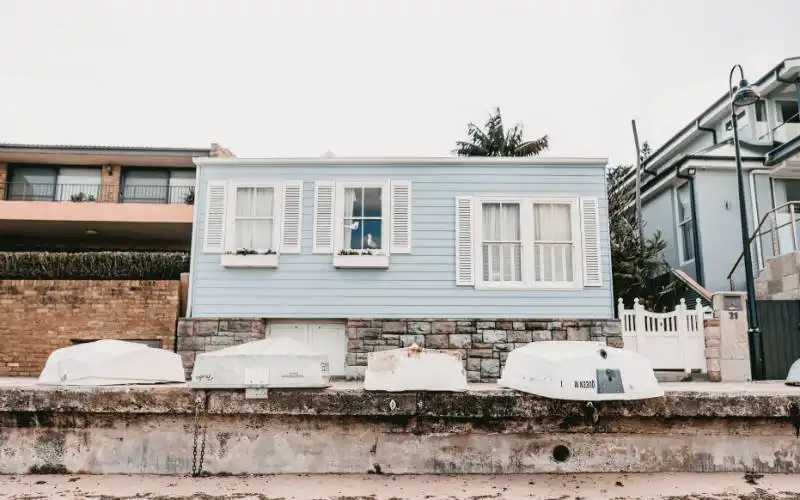 Photo by danny howe on Unsplash
The median value of Australian property continued to slide over February, albeit at a slower pace than in January and December, according to new data.
CoreLogic's latest home value index revealed national dwelling values fell 0.7% in February, taking the median property value to $524,478.
CoreLogic head of research Tim Lawless said the February results marked a "subtle improvement in the rate of decline" for the housing market.
"However, the housing market downturn is now more widespread geographically and we aren't seeing any indicators pointing to the market bottoming out just yet," Mr Lawless said.
Year-on-year dwelling values have fallen 6.3% nationally, but relative to five years ago, values remain 18% higher.
This highlights the fact that the majority of Aussie homeowners still have a lot of equity in their homes, which many tap into to buy other properties.
Around the grounds
Across the capital cities, values fell 0.9% over February (-7.6% annually), taking the median dwelling value to $599,612.
Notably, Sydney's market recorded it's first double digit annual fall since the early 1980's, with prices falling 10.4% year-on-year.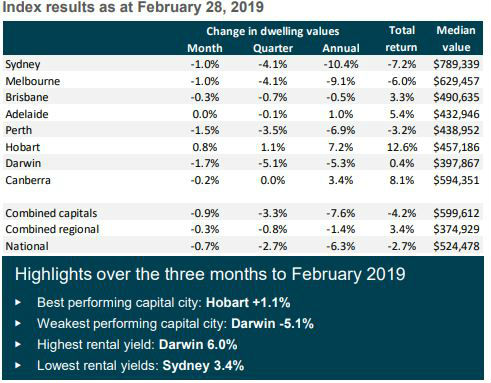 Source: CoreLogic Hedonic Home Value Index, February 2019
In regional housing markets, home values fell 0.3% over the month (-1.4% year-on-year) taking the median regional dwelling value to $374,929.
Markets feeling the squeeze of tighter lending conditions
Mr Lawless said the weakening housing market conditions across regions that had until recently been experiencing sustainable value rises is a sign that tighter credit conditions are having an effect on buyer activity.
"While a slowdown in investment was a key driver of slowing housing markets since 2015, the recent decline in owner occupier lending is far more significant considering owner occupier lending is more than twice the value of investment lending," Mr Lawless said.
"Stricter lending standards are a logical outcome following the royal commission and we are likely in the early phases of a 'new normal' for mortgage lending where borrowers will face closer scrutiny around their expenses and ability to service a loan and conversion rates on loan applications are likely to remain lower than they have been over prior years."
---
For feedback or enquiries, email dominic.beattie@savings.com.au