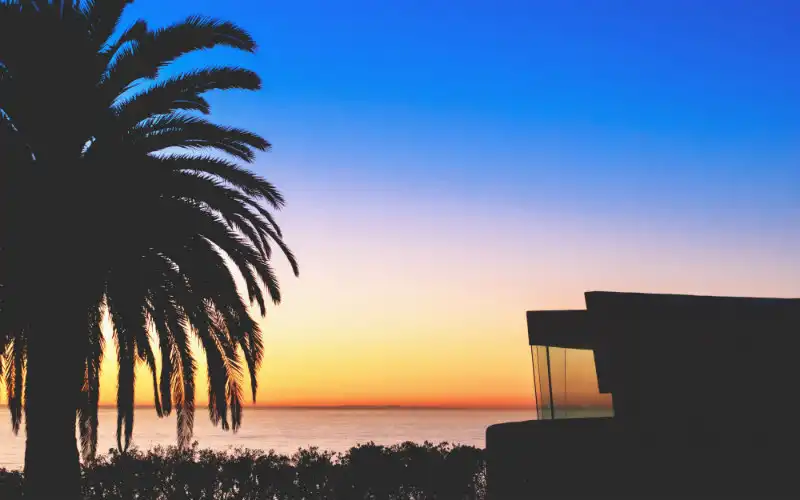 Photo by Jesse Collins on Unsplash
If you already own a house, there are plenty of reasons why you might consider buying a second property.
Maybe you're eyeing up a nice holiday home on the coast, or an investment property to rent out. Or maybe you just want to buy a place you'd like to live in down the track, or if not you, your kids.
Utilising the equity in your current home can allow you to buy that second property without a cash deposit.
What is equity in a property?
To sum it up in just a few words, your equity in a home is the value of the property minus how much you owe on the mortgage tied to it. To sum it up in more words, we'll use an example.
Buying a home or looking to refinance? The table below features home loans with some of the lowest variable interest rates on the market for owner occupiers.

Advertisement
Smart Booster Home Loan
Product Features
Discount variable for 1 year <=80% LVR
No ongoing fees
Unlimited redraw facility
Monthly repayments: $1,476
Advertised
Rate (p.a.)
1.99%
Comparison
Rate (p.a.)
2.47%
Product Features
Discount variable for 1 year
No ongoing fees
Unlimited redraw facility
Base criteria of: a $400,000 loan amount, variable, fixed, principal and interest (P&I) home loans with an LVR (loan-to-value) ratio of at least 80%. If products listed have an LVR <80%, they will be clearly identified in the product name along with the specific LVR. The product and rate must be clearly published on the Product Provider's web site. Monthly repayments were calculated based on the selected products' advertised rates, applied to a $400,000 loan with a 30-year loan term.
Example: Augustine triples the equity in her house over 10 years
Augustine buys a house for $500,000 with a 20% deposit ($100,000 of her own savings) and a $400,000 home loan. Her equity in the property at this point is $100,000.
Over 10 years, she pays $150,000 off the home loan's principal (leaving $250,000 owing) and the property's value increases to $550,000. Augustine's equity in the house is now $300,000 ($550,000 minus $250,000).
How can you access your property's equity?
One way of borrowing against the equity in your house is by refinancing your mortgage. Refinancing is the process of switching home loans, and to refinance, your lender will typically request a formal valuation to be made on your home. If it has grown in value, your lender may allow you to refinance the home loan based on that property's new value, allowing you to unlock some of the equity you've built up.
Keep in mind that by doing this, you're essentially borrowing more money, so your principal and interest repayments will be bigger and the loan will take longer to be repaid.
Why refinance?
You might choose to refinance for any number of reasons besides accessing equity to buy another property, such as:
Saving on your interest repayments
Arguably the key reason people refinance is to reduce their home loan's interest rate, as doing so can save hundreds of dollars a year and tens of thousands over the life of a loan.
Consolidating debts and lowering fees
Consolidating other debts such as a car loan or a large credit card bill into a mortgage is one of the most common reasons for home loan refinancing in Australia.
Shifting all your debts into one low-rate package can make things easier to manage. But by doing this, keep in mind that you're streeetching those short-term debts into a longer-term loan, resulting in greater interest costs overall.
To invest in shares
Borrowing to invest is known as 'gearing', and you can do this with the equity in your home in order to invest in things like shares or other equities. Using the equity in your mortgage to borrow money for investing can be a solid strategy since the interest rate on your home loan will probably be lower than a personal loan or margin loan, and it can be a good way to grow your overall wealth. It can also be tax-effective since investment expenses are usually tax-deductible, according to the ATO.
However using your property's equity to invest can be a risky strategy, and if you're not sure what you're doing you should seek professional financial advice to make sure it's the right strategy for you. Shares are traditionally a volatile asset class and can go up and down.
Need a low rate to refinance?
If you're in the market for a home loan to refinance to, then there's no shortage of options. Competition is rife for your dollar among lenders at the moment, and there are dozens of different lenders to choose from.
You can see a broader range of home loans for refinancing on our refinance page.
Other ways of accessing your home's equity
Besides refinancing, there are other options available which can allow you to tap into your home's equity:
Line of credit: A

line of credit loan

is often more expensive than a traditional home loan, but it can be more flexible.

These loans provide access to a set level of credit based on your home's equity. You can use funds up to this set level and interest is only charged on the amount that you use. These funds are secured against the equity of your home.
Reverse mortgage:

Reverse mortgages allow people to borrow against their equity, but don't require them to make repayments while they still live in the home. Instead, the interest compounds over time, and borrowers only have to repay the balance in full when they either sell the property or pass away. People under a certain age may not qualify for a reverse mortgage, as they tend to be geared towards older Australians who are 'asset rich but cash poor'.
Cross collateralisation:

Using the equity in one home as security for loans on one or more other properties is known as cross-collateralisation. Some people consider this to be a high-risk strategy, because if you can't service the debt on one of the loans, you could lose more than just that one property.
Redraw facility: Any

extra repayments

you make on your home loan beyond the minimum

monthly/fortnightly

requirement can be accessible through a redraw facility (if your mortgage has one).

Advertisement
Reverse Mortgage
Product Features
Flexible drawdown options and you could access up to 45% of your home's value.
No requirement to make repayments until the end of the loan
Ability to repay part or all of the loan without penalty
T&Cs Apply
Advertised
Rate (p.a.)
5.60%
Comparison*
Rate (p.a.)
5.62%
Product Features
Flexible drawdown options and you could access up to 45% of your home's value.
No requirement to make repayments until the end of the loan
Ability to repay part or all of the loan without penalty
T&Cs Apply
How does equity work when buying a second home?
To demonstrate this, let's revisit Augustine's case again.
If Augustine wanted to access some her $300,000 home equity to use as a deposit on a second property, say, a rainforest retreat-style holiday house, she could consider refinancing her existing mortgage. Just like her first home, she'll have to pay a certain percentage of that new property's value upfront as a deposit, which might be around 20%, leaving her with an 80% LVR (loan-to-value ratio).
Now, it's unlikely that Augustine would be able to use all of her equity. While it can depend on a variety of risk factors (e.g. income, credit rating, property location), lenders generally allow borrowers to access up to 80% of their property's value, minus their outstanding debt.
So, in Augustine's case, 80% of her property's value ($550,000) is $440,000. Take away her outstanding debt of $250,000 and she's left with her possible available equity of $190,000.
So while Augustine's equity might be $300,000, her available equity might be $190,000, which she could use towards a deposit on her holiday house.
| Value of Augustine's property | $550,000 |
| --- | --- |
| Augustine's outstanding mortgage debt | $250,000 |
| Value of her property @80% LVR | $440,000 |
| Available equity in home | $440,000 – $250,000 = $190,000 |
Keep in mind, the value of Augustine's home ultimately comes down to what her lender thinks it's worth, not the wild numbers thrown around by her speculative neighbour Darren or "it should be worth more than…" guesstimate from her local real estate agent. The lender bases this on a valuation report from a certified valuer, which the borrower (Augustine) will most often have to pay for.
How to raise your home's equity
The more your house has risen in value since you bought it, the more equity you'll have. So if you've owned your house for several years, then your equity may have risen significantly. Over the past 30 years, Australian housing prices have risen an average of 7.2% per year in nominal terms, according to the Reserve Bank of Australia's Long-run Trends in Housing Price Growth report. So you might have built up some substantial equity already without even trying.
On the flipside, your equity can decrease as house prices do. A lot of people might have lost equity amid the recent falls in house prices around the country. According to CoreLogic, Sydney property prices fell by 9% over the 12 months to July 2019, while Melbourne lost 8.2%.
Other ways of increasing your home equity could include:
Renovating to boost the value of the home by more than what the renovation costs (e.g. adding another bathroom or building a pool)
Making larger mortgage repayments
Making more regular repayments – fortnightly or weekly
Using a home loan offset account to reduce the interest you pay on the loan
Equity refinancing tips and traps to be aware of
As with any major financial commitment, refinancing to access a property's equity is definitely not risk-free.
If you're using the equity to put a deposit on a second house, you'll essentially be paying off two home loans instead of one, so you'll need to ensure your cash flow can handle it. Also, as mentioned earlier, refinancing your current home to access equity is essentially increasing the debt on your current home loan, so you'll be paying it off for longer and thus paying much more in interest over the life of the loan.
You also need to consider the consequences property investment will have on your portfolio. Having most of your money tied up in the property market may leave your wealth overly concentrated in that one asset class, instead of having a diversified portfolio of cash, shares and property. So if the property market experiences a widespread dip, so too could your wealth.
Have a safety net available
If you're purchasing your second property as an investment property, then be mindful that there may be periods of time where you aren't receiving rental income, due to not having any tenants or your existing tenants suffering from unexpected circumstances like financial hardship or another tenant passing away or becoming injured.
If you don't have landlord insurance for this, then having a 'buffer' of available cash stockpiled for slow periods can help you stay on top of your interest expenses.
Even if it's not an investment property, a second home can still have some cost surprises, e.g. unexpected faults or damage.
Frequently asked questions
Savings.com.au's two cents
As something you can leverage to accelerate your wealth, home equity is one of the most powerful things at your disposal as a homeowner. Buying a second property using the equity in your existing home as a deposit, as opposed to saving up a cash deposit, has two major benefits:
You can buy that second property sooner: Saving up a cash deposit for another house can take several years, after which the value of the property you want to buy may have increased significantly. So buying that second property now using your home equity may help you get it at a lower price.
You're not dipping into your cash reserves: Having an emergency stash of cash is vitally important for every household. When you're buying a second property, that cash safety net can become even more important (as mentioned above).
But with increased leverage comes higher risk, so properly assess your current situation and make a decision as to whether you can afford to service and pay off a second home loan (sometimes referred to as 'stress-testing'). You should also calculate how much it'll cost you over the life of both your existing home loan and the loan on the second property. Our home loan calculator can help you do that.
And as we always say, if you're uncertain about any aspect of a potential financial decision as large as a property purchase, consider speaking to a financial adviser to discover what the best course of action is for you.
---
Disclaimers
The entire market was not considered in selecting the above products. Rather, a cut-down portion of the market has been considered which includes retail products from at least the big four banks, the top 10 customer-owned institutions and Australia's larger non-banks:
The big four banks are: ANZ, CBA, NAB and Westpac
The top 10 customer-owned Institutions are the ten largest mutual banks, credit unions and building societies in Australia, ranked by assets under management in November 2020. They are (in descending order): Credit Union Australia, Newcastle Permanent, Heritage Bank, Peoples' Choice Credit Union, Teachers Mutual Bank, Greater Bank, IMB Bank, Beyond Bank, Bank Australia and P&N Bank.
The larger non-bank lenders are those who (in 2020) has more than $9 billion in Australian funded loans and advances. These groups are: Resimac, Pepper, Liberty and Firstmac.
Some providers' products may not be available in all states. To be considered, the product and rate must be clearly published on the product provider's web site.
In the interests of full disclosure, Savings.com.au, Performance Drive and Loans.com.au are part of the Firstmac Group. To read about how Savings.com.au manages potential conflicts of interest, along with how we get paid, please click through onto the web site links.
*Comparison rate is based on a loan of $150,000 over a term of 25 years. Please note the comparison rate only applies to the examples given. Different loan amounts and terms will result in different comparison rates. Costs such as redraw fees and costs savings, such as fee waivers, are not included in the comparison rate but may influence the cost of the loan.
Latest Articles