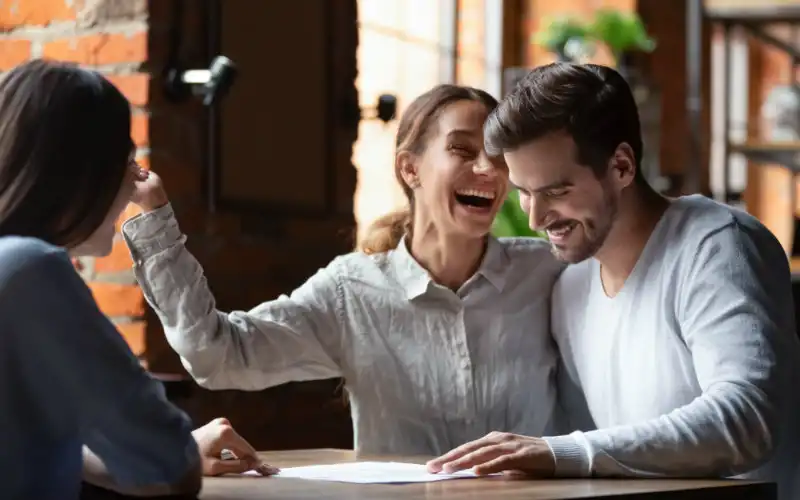 Photo source: Adobe
Much of the effort associated with buying a property can be outsourced to a buyer's agent, but is it worth the extra cost?
A while back we published a "home buying checklist" which features 10 steps. While 10 steps may sound pretty simple, in reality, some of these steps can be relatively time-consuming and difficult.
If you're an everyday Aussie grinder, buying a home is likely to be one of your biggest-ever purchases, and making the wrong choice can cost you significantly in both the short term and the long term. In the worst cases, choosing poorly could even send you broke.
With that disturbing thought in mind, it makes sense that not everyone feels entirely comfortable going through the home buying process themselves, which is partly why many people use a buyer's agent.
What is a buyer's agent?
As the name might suggest, a buyer's agent is an agent who acts on behalf of a person buying a home. They provide the qualifications, knowledge and expert negotiation skills to find a good property based on certain specifications and try to buy it for the best price. Some people prefer to do the searching and buying themselves, which is completely fine to do, but not everyone is capable or confident enough to do this. For such people, buyer's agents exist to navigate the home buying process for them.
Does a buyer's agent need a license?
Not just anyone can become a buyer's agent. The training requirements vary from state to state, but there are minimum requirements needed to become one. Generally, they need to take a course from their relevant real estate institute, and once they complete the course they can get a license from the Office of Fair Trading in their state. So you can generally trust a buyer's agent to be more knowledgeable than the average Joe, although obviously there will be some exceptions.
Buyer's Agent Guide has a list of buyer's agents by region to help you find one, as does The Real Estate Buyers Agents Association of Australia (REBAA).
Buyer's agents vs real estate agents
Buyer's agents are only one piece of the puzzle of buying and selling homes. There are other key stakeholders you shouldn't get a buyer's agent mixed up with.
Real estate agents: Buyer's agents are not

real estate agents

– in fact, they often conflict. A real estate agent's client is the seller while the agent's client is the buyer. It is illegal and against industry code for buyer's agents to accept rebates or commissions from real estate agents for buying certain houses. So if you're buying a house, the real estate agent is not your friend (although most of them are probably nice people).
Property valuers: Property valuers are responsible for carrying out inspections of properties to determine their current market value. They need a Certified Practising Valuer accreditation, and you can use a property valuer in conjunction with a buyer's agent to learn the true price of a house and then get the buyer's agent to make the offer for you.
Mortgage brokers: A

mortgage broker

is essentially a person or institution who plays matchmaker between property buyers and lenders – so when you're set to make an offer on a house, a mortgage broker helps you sort out a home loan. More than half of all Australian home loans are written through a mortgage broker.
Buying a home or looking to refinance? The table below features home loans with some of the lowest variable interest rates on the market for owner occupiers.
Fast turnaround times, can meet 30-day settlement
For purchase and refinance, min 20% deposit
No ongoing or monthly fees, add offset for 0.10%
Base criteria of: a $400,000 loan amount, variable, fixed, principal and interest (P&I) home loans with an LVR (loan-to-value) ratio of at least 80%. However, the 'Compare Home Loans' table allows for calculations to made on variables as selected and input by the user. All products will list the LVR with the product and rate which are clearly published on the Product Provider's web site. Monthly repayments, once the base criteria are altered by the user, will be based on the selected products' advertised rates and determined by the loan amount, repayment type, loan term and LVR as input by the user/you. Rates correct as of October 27, 2021. View disclaimer.
Benefits of using a buyer's agent
There are a number of benefits a buyer's agent can provide to the average homebuyer:
1. They can save time
One of the key advantages of using a buyer's agent is the sheer amount of time they can save you. It can take months to both identify and make an offer for the right property, and most people can only spare their weekends. A good buyer's agent can shave weeks off the total time it takes to find and buy your dream home. This might not be as appealing for low-budget buyers, for those with bigger price ranges could use their scouting knowledge.
2. They can save money
While a property valuer is probably more adept at finding out the difference between the home's listed price and market value, a buyer's agent can still shave thousands if not tens of thousands of a home's final price in the right circumstances.
An agent's ability to ask the right questions and be tough in their negotiating can get you a better price for a property, although there's no guarantee they really will. Sometimes it can be worth getting the right property at the right price, which isn't necessarily the cheapest price.
3. They can have a broad network of properties
Some buyer's agents have been in the game for many years and know when and where the good deals are happening. They might know when a property is overvalued and what real estate agents are dodgy. They can also potentially have access to 'off-market properties' – those that aren't advertised on real estate websites.
Depending on their relationship with the real estate agent, they might also be able to get you a favourable deal.
4. They're not emotionally invested in the property
You might go into a house and say "oh honey I love this, we MUST have it" within earshot of the real estate agent, who almost passes out from excitement. Having your heart set on a property could put you in a disadvantageous position where you don't see yourself getting taken for a ride and end up paying too much. Or you could be left devastated when your offer isn't successful.
A buyer's agent has no such qualms, as they buy properties every week. To them, it'd just be another day ending in Y, and they'd be able to look at a property objectively.
5. They can go to auctions for you
If talking to other people scares you (and why wouldn't it?) a buyer's agent can also represent you at an auction. This could be especially useful if it's a rainy day and you don't feel like going, and having an agent buy your property via auction could be very time-consuming.


How much does a buyer's advocate cost?
There's no set rule to how much a buyer's agent costs, and it'll depend on who they work for and how experienced they are. There are usually three types of fees charged by a buyer's agent:
Some charge a fixed rate
Others charge a percentage of the house's purchase price
Most charge an upfront retainer fee
There's no industry standard for how much a buyer's agent can charge their clients, so it'll be up to you to do your research and find one that charges a good price. According to REBAA, the Real Estate Buyers Agents Association of Australia, most buyer's agents charge about 2% plus GST on the purchase price of a property, but not always.
Typical buyer's agent fee
Propertyology Head of Property Acquisitions Bryan Loughnan says the most common type of fee charged by buyer's agents is a tiered fee structure.
"Agencies that use this model charge a set fee for a property purchased within (say) $400,000 and $650,000, a higher fee for (say) $650,000 to $1 million, and so on," Mr Loughnan told Savings.com.au.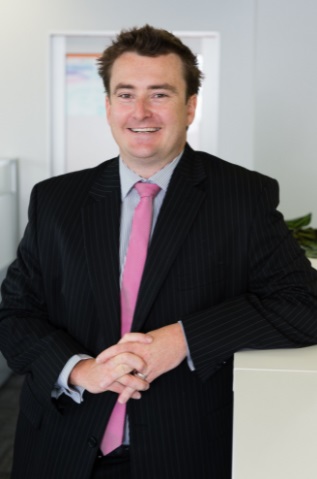 "The second most common fee structure charges the same fixed fee regardless of the purchase price. The third model (adopted by a very small portion of buyer's agents) charges a percentage of purchase price, the same used by a majority of real estate sales agents."
Propertyology – a buyer's agency tailored exclusively to property investors – has a fee structure that includes buyer's agency plus comprehensive research on strategically-chosen locations around Australia. According to Mr Loughnan, different agencies charge different fees for other specialised services.
"The specific dollar cost that buyer's agents charge will vary widely from one buyer's agent to the next. This will depend on factors such as the service offered, their professional level of expertise and intellectual property, and the property purchase price," Mr Loughnan said.
"Generally speaking, the range within the industry probably starts at $8,000 for a very vanilla service and extends to tens of thousands of dollars for helping someone buy a luxury home.
"As with professional services such as medical, legal, architectural and accounting, one generally gets what they pay for."
Is a buyer's agent worth it?
This is a question only you can answer for yourself, but there's no hiding the fact that buying a house is a difficult and lengthy process. You might not have the time to keep going to inspections and file paperwork, or you might not know the first thing about making an offer on a house you've got your heart set on.
"For almost everyone on the planet, real estate is the single most valuable acquisition that they'll ever make, and they generally only do it once every 7 to 10 years. That's not much practice for something so valuable; it absolutely pays to appoint a professional," Mr Loughnan said.
"First and foremost, a professional buyer's agent will have the buyer's best interests as their number one priority. For such an expensive asset, that's hard to put a price on.
"In a nutshell, people are paying for access to a professional property buyer's intellectual property, their experiences from navigating the purchase of hundreds of properties, their negotiating skills, and enormous time savings."
So time and money are the two keys things a buyer's agent can save you when buying a property. It might be that time is your only concern, but a good buyer's agent probably won't come cheap, so if money is your concern, there's the question of "will a buyer's agent save me enough money to justify using one?".
Well, depending on the state of the housing market and the time you save by using a buyer's agent, you can save money via saving time. What we mean by this is the cost of a property can increase over several months, and a good agent can snap up the property at the right time before it increases in price. See an example below:
| | Buyer's agent | Going it alone |
| --- | --- | --- |
| Search time | 5 weeks | 6.5 months |
| Percentage increase of median price in suburb during search time | 1.1% | 4.9% |
| Raw dollars of percentage increase, compared to purchase price | $5,038 | $22,442 |
| Buyer's Agent fee | $9,900 | N/A |
| Total cost: | $467,900 | $475,404 |
Source: National Property Buyers
How to spot a bad buyer's agent
Choosing the right buyer's agent could well be the difference between getting a steal and getting a dud, and the wrong one could cost you thousands.
Mr Loughnan told Savings.com.au of a few things people can look out for to help spot a dodgy agent.
"Property buyers need to exercise extreme caution in working with anyone who uses the 'buyer's agent' title (or variations such as 'consultant' or 'liaison') yet is claiming to have no fees," he said.
"There's also an increasing number of new entrants in the buyer's agency profession. Some of them have a clever marketing strategy which has helped them build a reasonably big profile within a short period of time.
"There are firms out there who claim to be working for buyers, but they are actually paid by the owner (usually the developer of a brand new property). Bottom line, if you are not paying them they are working with someone else's best interests in mind."
In his opinion, there is no substitute for experience and proven skill when searching for the right buyer's agent.
To avoid a dud and find a good buyer's agent, try doing the following:
Only deal with a licensed buyer's agency: Check they're registered with their state or territory's consumer affairs office and also check that they're a member of REBAA, which has strict admission criteria.
Ask them questions about their knowledge of the area: One of the best assets a buyer's agent has is their expert knowledge, so ask them questions about the past sales they've made in the area you hope to buy in.
Look for conflicts of interest: If a buyer's agent is also involved in selling property, this could be a conflict of interest.
Ask what contacts they have: A good buyer's agent should have experience and thus contacts with some influential people who could help you get a leg up.
Ask if you can speak to previous clients: First-hand testimonials are a great way to gauge how good they are, and it'd be weird if they refused this request. Check for positive or negative online reviews too.
Ask what their fee structure is: Ask exactly how much they charge. They should provide clarity on this, and remember – if they say they charge no fee, someone else is probably paying them.
But above all, be clear and concise about what your objectives are when buying. Explain your budget, where you want to live, the type and size of property you want etc. The more information you give them the better chance the buyer's agent has of securing you the right property.
Savings.com.au's two cents
Buyer's agents can be a viable option for people who need help locating and making an offer for an acceptable property, just as a mortgage broker can help guide you through the home loan process or how a real estate agent can help a vendor sell a property. It's true they can be expensive, but in the grand scheme of things, the costs they charge can be much smaller than how much they could save you on the purchase price plus what they could earn you in stronger home price gains.
Just make sure you get a good, reputable buyer's agent if you decide to go down that road. Look for good reviews, customer testimonials and the appropriate licenses, and stay away from overly flashy advertising, unlicensed agents and conflicts of interest. You don't want one who has a deal on the side with sellers to get rid of properties for a higher price than they're worth.
---
Disclaimers
The entire market was not considered in selecting the above products. Rather, a cut-down portion of the market has been considered which includes retail products from at least the big four banks, the top 10 customer-owned institutions and Australia's larger non-banks:
The big four banks are: ANZ, CBA, NAB and Westpac
The top 10 customer-owned Institutions are the ten largest mutual banks, credit unions and building societies in Australia, ranked by assets under management in November 2020. They are (in descending order): Great Southern Bank, Newcastle Permanent, Heritage Bank, Peoples' Choice Credit Union, Teachers Mutual Bank, Greater Bank, IMB Bank, Beyond Bank, Bank Australia and P&N Bank.
The larger non-bank lenders are those who (in 2020) has more than $9 billion in Australian funded loans and advances. These groups are: Resimac, Pepper, Liberty and Firstmac.
If you click on a product link and you are referred to a Product or Service Provider's web page, it is highly likely that a commercial relationship exists between that Product or Service Provider and Savings.com.au
Some providers' products may not be available in all states. To be considered, the product and rate must be clearly published on the product provider's web site.
In the interests of full disclosure, Savings.com.au, Performance Drive and Loans.com.au are part of the Firstmac Group. To read about how Savings.com.au manages potential conflicts of interest, along with how we get paid, please click through onto the web site links.
*Comparison rate is based on a loan of $150,000 over a term of 25 years. Please note the comparison rate only applies to the examples given. Different loan amounts and terms will result in different comparison rates. Costs such as redraw fees and costs savings, such as fee waivers, are not included in the comparison rate but may influence the cost of the loan.
Latest Articles