The 'Australian dream': We all have one. And it's likely that, if asked, many of us would say theirs is property ownership. After all, a person's home is their castle.
But there's one bone-chilling piece of communication anyone who loves the property they own would loath to receive: A notice of compulsory acquisition.
What is a compulsory acquisition?
Compulsory acquisition, sometimes better known as a 'resumption', is a power held by Australian governments that allows them to purchase part or all of one or many private properties. Typically, it occurs when a government (normally a state government) needs the land to build or improve public infrastructure.
If you've received notice that you could face a compulsory acquisition, take a deep breath and keep reading. It might sound worse than it is and, even if it's not, you should receive fair compensation.
The powers that be might only want a small portion of your property for, say, an easement or to provide access to another area. You might even find they wish to buy the land under your property so as to build a tunnel, as was the case when the Victorian Government acquired land for the West Gate Tunnel Project in 2018.
Why your property can be acquired compulsorily
Under the Australian Constitution – Section 51 (xxxi), to be exact – land in Australia can be acquired without its owner's consent if it's needed by the Commonwealth. However, the acquisition needs to be on 'just terms'.
If you're a fan of the incredibly quotable 1997 classic film, The Castle, that provision is likely familiar to you. Indeed, you might believe it to be "the vibe" of the constitution.
The film follows the fictional story of the Kerrigan family and their patriarch, battler Darryl, who takes the fight against the compulsory acquisition of their Coolaroo property to the High Court of Australia.
While The Castle argues that a price can't be put on an Australian's home, in the real world, things aren't so simple. The 'just terms' provision is typically understood to mean a homeowner should be fairly (monetarily) compensated if their property is compulsorily acquired.
Importantly, it's not only the Commonwealth that has the power of compulsory acquisition. Local, state, and federal governments can also demand a homeowner hands over part or all of their property.
"Generally compulsory acquisition in Australia happens under state and territory laws," Slater and Gordon practice group manager Manisha Blencowe told Savings.com.au.
"There is different legislation in each jurisdiction but the principles underlying compensation have significant similarities."
The (basic) ins and outs of compulsory acquisitions
There are normally a number of 'stages' of a compulsory acquisition that an impacted property owner should be aware of.
Typically, the first time a home or property owner will be made aware that a government is interested in securing their land is when they receive a notice of intent – called a pre-acquisition declaration under Commonwealth legislation.
After receiving notice that a government wants to acquire a part of or all of their property, most owners can enter compensation talks.
"In each state, there is effectively a negotiation process by which parties can go through to try and agree on the amount of compensation that is payable," Ms Blencowe said.
"That will involve each party having their own independent valuer and other experts – if other experts are necessary – to assist in quantifying the compensation that's payable.
"If compensation can't be agreed upon, then different processes exist in different states.
"In Victoria for example, if the claim becomes disputed after that statutory negotiation process, the parties then have a right to take their claim to either the Victorian Administrative Appeals Tribunal, VCAT, or the Supreme Court.
"In New South Wales, there's a process to have your claim determined by the Valuer General. If that doesn't result in an agreement, then you can go to the Land and Environment Court.
"There are similar processes in other states for determination of claims if you can't ultimately reach an agreement by negotiation."
Of course, the process of determining how much a person will receive in exchange for their property and the relevant appeal process differs from state to state. Anyone facing a compulsory acquisition would be best to seek professional legal advice – the cost of which will likely be reimbursed as part of the compensation.
What compensation might be provided?
Here are some of the things that might be taken into account when determining the compensation offered to you if you're facing a compulsory acquisition:
The market value of your property

Any special economic value the land has to you (not sentimental value, sorry The Castle fans)

Any reduction in value of other land owned by you because part of your property has been severed from the rest

Any loss you reasonably bore because of the acquisition (the cost of removalists, for example)

If your interest will end at a particular time and the likelihood of renewal or extension

Any legal or professional costs you face because of the acquisition
It's also worth mentioning that the value of your property is determined by considering its highest and best use.
"For example, where a suburban block of land is compulsorily acquired, it's not necessarily valued based on it being a modest residential dwelling if it would be capable of development into a multi residential development," Ms Blencowe said.
"Another important component of the process is that the land is valued based on what it would have been worth without the acquisition project taking place.
"For instance, if a piece of property is acquired because there is going to be a new train line built adjacent to it, it's not valued on the basis that it's got a train line running past it. Rather, it's valued on what it would have been without that project taking place.
"So, there are ways in which determining the valuation of compensation can be quite advantageous to owners."
Though, it's worth noting that what might be deemed fair compensation in, say, Tasmania, might not be in the ACT. Reaching out for independent legal advice is crucial when it comes to compulsory acquisitions.
There are a few more legislative differences between states that are worthy of mention.
"In some states, including Victoria, there's a special category of compensation called solatium, or the non-financial and intangible disadvantages of an acquisition," Ms Blencowe said.
"In other words, it represents the distress and inconvenience of an acquisition."
The amount a property owner might receive, or whether solatium is even applicable, will depend on the state or territory in which the acquisition is taking place.
What is a negotiated acquisition?
A negotiated acquisition, also called an acquisition by agreement, is another way that governments can acquire private property. It sees the government or representative body negotiating to buy a property in the same way two regular Aussies might do.
A negotiated acquisition is a voluntary process, meaning a homeowner doesn't have to sell their property if they don't want to.
I have an interest in or lease a property that's being compulsorily acquired. What now?
While compulsory acquisitions can be devastating for homeowners who adore their property, they can also be notably disruptive for those with another interest or lease on a place.
Such people might also have a right to compensation, depending on the circumstances.
Anyone in such a situation would likely be best to seek out independent expert advice.
What to do if you receive notice of compulsory acquisition
If you've received a notice that your property is being or might be compulsorily acquired, don't panic. As stated above, it might not be your entire property that's being considered and a government acquisition will sometimes benefit a property owner.
However, Ms Blencowe advises anyone in such a situation to reach out for professional help.
"It is important that anyone who receives notice from government of an intention to acquire a property compulsorily for an infrastructure project gets legal advice early," she said.
"There can be things that owners can do, particularly business owners, that might place them in a better position when it comes to the ultimate acquisition of land or that can control the process to minimise disruption."
---
Lender

---

Variable

More details

FEATURED

Online Exclusive

Up To $4K Cashback

Includes NOV RBA Rate Increase

loans.com.au – Variable Basic Cashback Home Loan (Principal and Interest) (LVR < 70%)

Immediate cashback upon settlement
$2000 for loans up to $700,000
$4000 for loans over $700,000

Variable

More details

FEATURED

Refinance Only

Apply In Minutes

Unloan – Variable Rate Home Loan – Refinance Only

No application or ongoing fees. Annual rate discount
Unlimited redraws & additional repayments. LVR <80%
A low-rate variable home loan from a 100% online lender. Backed by the Commonwealth Bank.

Variable

More details

FEATURED

Up – Up Home Variable (Principal & Interest) (LVR ≤ 90)

Up is 100% owned by Bendigo Bank.
Up to 50 offset accounts
New joiners get $10 by signing up to the app using code UPHOMESAVINGS. (T&Cs apply)
Immediate cashback upon settlement
$2000 for loans up to $700,000
$4000 for loans over $700,000
Important Information and Comparison Rate Warning
Image by Cuong Vu on Unsplash
---
---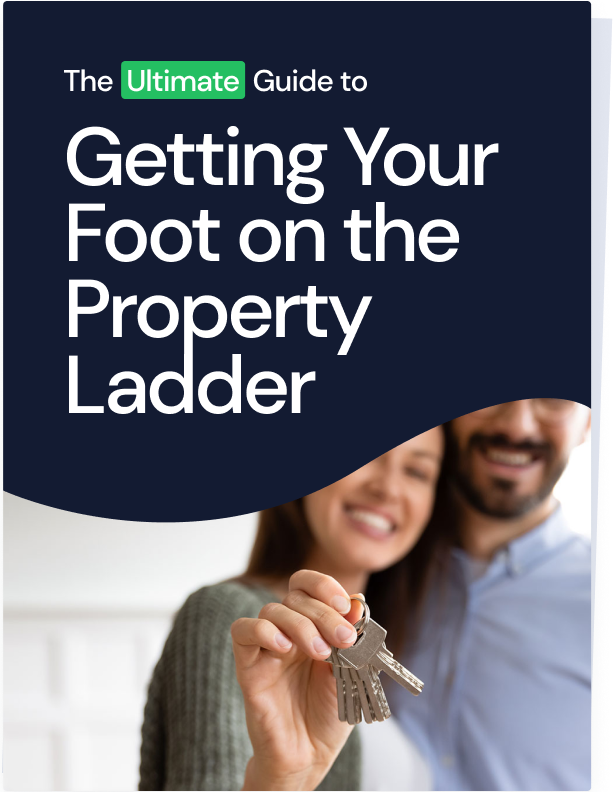 Ready, Set, Buy!

Learn everything you need to know about buying property – from choosing the right property and home loan, to the purchasing process, tips to save money and more!

With bonus Q&A sheet and Crossword!