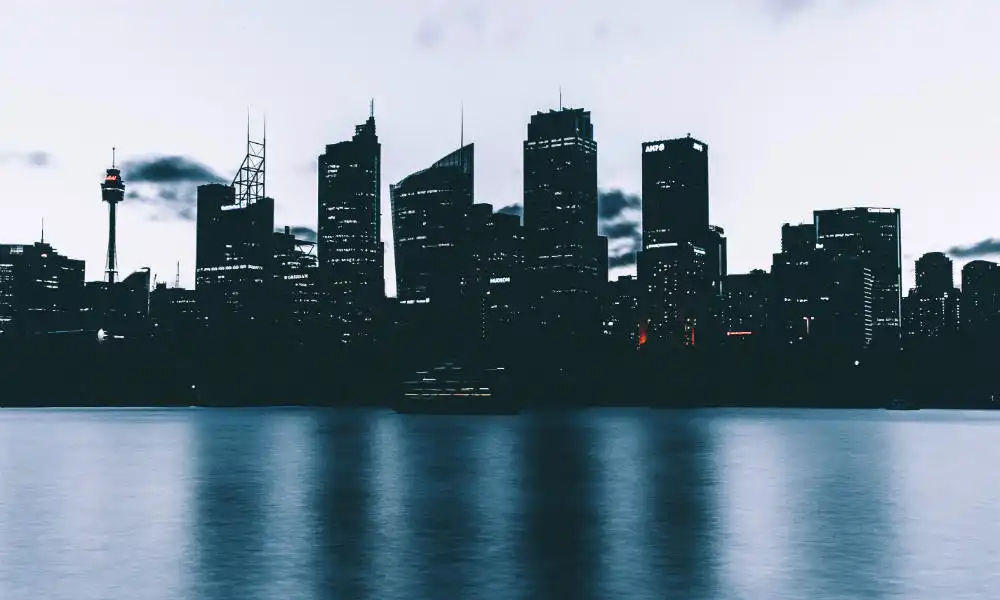 Responsible lending has been much-discussed since the Royal Commission into financial services. So what's all the fuss about?
Responsible lending definition
Essentially, responsible lending is a concept which looks at the responsibilities of the two parties of a credit contract (what we commonly call a 'loan'), being both the lender (eg. a bank) and a borrower (eg. the consumer).
It might surprise you to hear that when someone borrows money from a registered Australian lender (an Australian credit licensee), it's not just that borrower's responsibility to ensure that they can afford to repay it. Under Australian credit license laws, the lender also has a responsibility to ensure that the loan is 'not unsuitable' for the borrower.
But during Australia's long-running property party, a potent cocktail of cheap credit, market optimism, financial naivety and perhaps a dash of greed has seemingly blurred the understanding of what constitutes responsible lending.
Numerous reports of questionable lending practices have emerged from both the Hayne Royal Commission and multiple regulatory probes, with many lenders reportedly failing to adequately assess mortgage applicants on their capacity to repay their loans.
Amid property market downturns in various parts of the country, these lending practices have seen some borrowers (particularly those who took out multiple interest-only home loans) fall into financial hardship, with some crying foul of the lenders that granted them these loans in the first place.
An alarming 40% of home loans are interest-only.

Many with home loans are experiencing huge stress as loans are being reset to principal and interest payments! pic.twitter.com/3SOwr2JHty

— Sunrise (@sunriseon7) March 17, 2018
Background: Responsible lending of interest-only loans in Australia
High volumes of interest-only lending over the past few years have heightened the scrutiny of responsible lending practices.

In 2015, ASIC reported that some lenders weren't properly looking into interest-only borrowers' living expenses when assessing their capacity to make principal and interest repayments. The lenders were only assessing borrowers on a single monthly living expense figure against a benchmark, which was not enough.

ASIC announced in 2017 that lenders were now looking deeper into borrower expenses by obtaining monthly costs for different categories of living expenses, such as food, transport, utilities and insurance.
Based on some of the examples that we've seen at the Hayne Royal Commission, it could be argued that borrowers cannot rely on credit providers to only lend them amounts of money that they can afford to repay (or 'service'). Likewise, it could be argued that credit providers cannot rely on borrowers to borrow within their means. But lately, it's become apparent that lenders also can't rely on borrowers to be totally truthful and accurate in their application for credit.
A report released in September 2017 by investment bank UBS estimated that at the time there were up to $500 billion worth of so-called 'liar loans' outstanding in Australia.
These are loans which were approved based on factually inaccurate information – i.e. the borrower misrepresented the truth about their income (over-stating) or expenses (understating) in their mortgage application. The UBS survey reported that around a third of Australian mortgage borrowers were guilty of this.
In the aftermath of the backlash against loose lending habits, a number of credit providers have responded by implementing much tighter lending standards, which has made it harder for some would-be buyers to get into the market.
Certain segments of the lending market have also been restricted, with lending 'speed limits' put in place by banking regulator APRA (Australian Prudential Regulation Authority), such as the limit on new interest-only loans to 30% of new residential loans and the recently lifted 10% growth cap on lending to investors.
Authorities go after "interest only" loans while the latest house price data shows values rising fast. @Ross_Greenwood reports. #9News pic.twitter.com/b0Tn46YuG2

— Nine News Sydney (@9NewsSyd) April 3, 2017
But what exactly are the regulatory standards on responsible lending?
Current responsible lending obligations
"Responsible lending" standards are set out in Ch 3 of the National Consumer Credit Protection Act 2009 – the National Credit Act. Credit licensees, such as lenders and brokers, must comply with these obligations. It's up to the credit licensees to decide how they will satisfy the standards.
Chiefly, the regulations state that credit licensees must not enter into, suggest or assist in the application for a credit contract (e.g. a home loan) if it is unsuitable for the borrower's needs.
ASIC regulatory guide on responsible lending
In Regulatory Guide 209: Credit licensing: Responsible lending conduct (PDF), the Australian Securities & Investments Commission (ASIC) sets out its expectations for meeting the National Credit Act's responsible lending standards. ASIC says lenders are required to take these three steps:
Make reasonable inquiries about the consumer's financial situation, and their requirements and objectives
Take reasonable steps to verify the consumer's financial situation by making a preliminary assessment
Make a preliminary assessment (if you are providing credit assistance)
or final assessment (if you are the credit provider or lessor) about
whether the credit contract or consumer lease is 'not unsuitable' for the
consumer (based on the inquiries and information obtained in the first
two steps).
As we've seen in recent years, breaches of these responsible lending standards are punishable by ASIC. Non-compliant lenders can face severe fines, bans and/or remediation for affected customers – not to mention bad publicity and a stained reputation.
Savings.com.au's two cents
So what does all of this mean for you if you are in the market for a home loan?
Firstly, understanding that how much you COULD borrow is not always the amount that you SHOULD borrow! Just because a lender is willing to lend you up to a specific amount of money, doesn't mean that you should borrow all of that amount.
Secondly, take responsibility for the amount that you borrow – and don't only rely on the 'responsibility' obligation of the lender. To be able to take full responsibility, you have to understand exactly what it is that you are committing to with your loan. Take the time to build a thorough and accurate view of your borrowing commitment (your

monthly repayments, income, current and future spending levels, etc…).
And finally, realise that getting the suitability of your home loan right is one of the most important things you can do in terms of building your long term financial position. Unsuitable loans can lead to repayment struggles or in a worst case scenario, even a loan default. Apart from impacting negatively on things like your

credit score

(which could see you paying a higher interest rate on any loans you take out in the future), a default could also potentially destroy value (eg. equity) that you have worked very hard to build.
Responsible lending also means you can experience rejections when making loan applications. While loan rejections don't look great on a credit report, they should serve as a reminder for you to focus on building your savings and paying off your debts before making another application. They can also be an indicator that the loan is not suitable for you (eg. too expensive or risky). In this sense, the lender may have actually saved you from financial distress.
---
Latest Articles