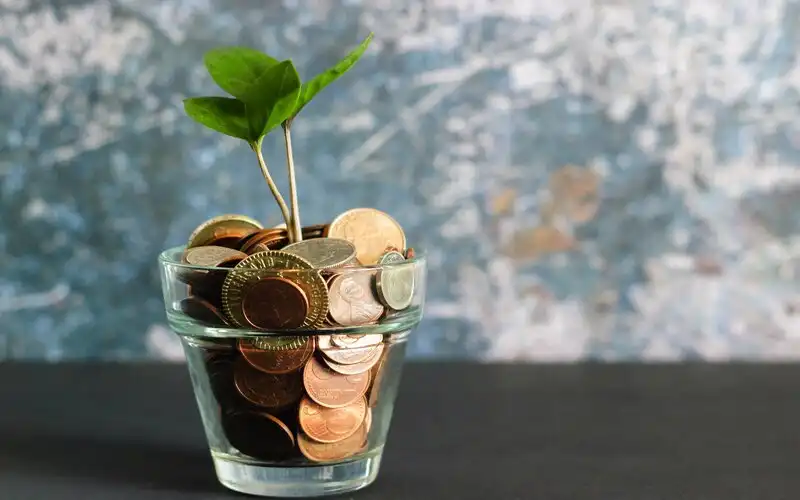 As you can probably tell, we're all about Savings. Who better than Savings.com.au to share tips on how to save money?
Looking to save more of your cents? You might find our 60 money-saving tips helpful. From opening a high-interest savings account to planning your grocery shops - chances are there'll be a few things on this list which could help you make the most of your money. Let's get into it, shall we?
1. Create a budget
It doesn't matter if you earn $100 per week or $10,000 per week - everyone should have a budget. Having a good understanding of your income and expenses is the easiest way to keep track of your money and know how much you're saving. It can help you see exactly where your cash is moving, whether you need to cut down on some non-essentials, and ensure you're not spending more than you're bringing in.
2. Set yourself a savings goal
The idea of creating and sticking to a budget is easy enough, but what exactly are you working towards? Set yourself a realistic savings goal that you can work towards. Whether it's saving up $500 or $50,000 by a set date, be sure it's actually doable based on the budget you've already drawn up. You might find it helpful to save for a specific thing - from a holiday to a house - to motivate yourself to actually stick to your goal. Even if it's just for a rainy day - give yourself a good reason for it. If you need to slash the Netflix subscription to make it happen, be ready to sacrifice the Friends episodes.
3. Have separate savings and spending accounts
It can be easier to keep track of what you're spending and saving if you have two separate accounts for each of these tasks. Have one account specifically allocated for spending money (i.e. buying groceries, lunch, etc.) and another for your savings, keeping an eye on the account balances. When you need more money to spend, transfer from your savings to your spending account. This can be an easier way to clearly see whether or not you're hitting your savings goal each week/fortnight/month.
4. Hold yourself accountable
Again, it's easy for me to tell you to budget and save - but the hard work is in your hands. It's way too easy to spend money. If it wasn't, I wouldn't be writing this article. So, hold yourself accountable to your savings goal. In saying that, don't be too hard on yourself. Sometimes, life happens and you will need to blow out the budget a little. But if you notice yourself spending too much on booze, burgers, and bagels - pull yourself up and refocus on your goals.
5. Update a spending and savings spreadsheet
Back to keeping track of your money, you might find it helpful to keep a spreadsheet in Excel (or any other similar program) to clearly record what you're spending on items and how much you're saving on a weekly/monthly basis. This way, you can get a really comprehensive idea of all of your individual expenses, how much they're costing you, and whether it remains consistent or varies. It can also give you a very clear picture of any expenses you might want to cut (even for a short period). You might even like to break it up into "essentials" and "non-essentials" to clearly categorise expenses.
6. Open a high-interest savings account
Here's a pretty easy one: open a high interest savings account. With record-low interest rates, regular interest payments are close to nothing. The last interest payment I received into my everyday bank account was something like nine cents (a joke). Depending on your age, there are a few options available. At the time of writing this, BOQ and Westpac both have high-interest savings accounts with interest rates of up to 2.5% p.a. - arguably the best in the market right now, but these rates are only available to people up to 24 and 30 years old respectively. There are high-interest savings accounts available for people over 30, but they aren't as high as 2.5%.
Need somewhere to store cash and earn interest? The table below features savings accounts with some of the highest interest rates on the market.
7. Use term deposits
Amid the current low interest environment, term deposit rates aren't the best. But you might still find them helpful, because a term deposit is quite different from a high-interest savings account since the money is essentially locked away for a set period. Meaning, you can't spend it or touch it before the end of the term without penalties (see: What happens if you withdraw from a term deposit early). So if you're someone that's easily tempted to spend all your money, a term deposit could offer you the discipline you need. Banks typically offer term deposits with terms as short as 1 month or as long as 5 years, but keep in mind that longer term deposits tend to offer higher interest rates than shorter ones.
8. Keep an eye on your bank balance
It's always a good idea to keep an eye on your bank balance, ideally on a daily basis. This means that if there is any suspicious activity going on with your bank account, for example identity theft, you can act quickly. This could help you avoid losing thousands of dollars to theft that you might not get back for months, if ever.
9. Refinance your home loan
While low interest rates aren't great for earning interest, they are great for saving interest. If you've owned your home for some time and have plenty of equity built up, you could look into refinancing your home loan to a lower interest rate. You could even look into a home loan with useful features, like an offset account or redraw facility, to make the most of your mortgage. Be sure to compare a number of lenders before making the switch and use a mortgage calculator to estimate whether you're better over the long run.
Buying a home or looking to refinance? The table below features home loans with some of the lowest interest rates on the market for owner occupiers.
Fast turnaround times, can meet 30-day settlement
For purchase and refinance, min 20% deposit
No ongoing or monthly fees, add offset for 0.10%
10. Set up an offset account
More on the mortgage front, setting up an offset account can also be an easy way to save money on interest charges. Money sitting in an offset account is offset against the balance of your mortgage. This means you only need to pay interest on the difference between your mortgage and your offset account balance (as long as it's a 100% offset account, rather than a partial offset). For example, if you have $10,000 in an offset account attached to your $300,000 mortgage, you'll only be charged interest on $290,000. Over time, as you chip away at your principal amount and deposit more money into an offset account, you could be saving thousands of dollars.
11. Use apps for budgeting and saving
There's an app for just about anything nowadays, and hitting your savings goal is no exception. There's a plethora of apps out there - from 'round up' apps to spending trackers to micro-investing apps. You can choose to use one or a combination of budgeting and saving apps to keep on top of everything from how much you're spending on junk food to how much you're saving each month. For example, features that allow you to 'round up' can be an effortless way to pocket a few extra dollars every time you spend without needing to take a second thought.
12. Plan out your grocery shops
Now, we're going to get into something you might not think about: groceries. I'm a sucker for 'going with my gut' in the grocery store and not writing a list. But when I stroll through each isle, I'll see things like Tim Tams or a tub of Ben & Jerry's and instinctively put them in my trolley. Or I'll forget whether or not I have tomato sauce and buy another bottle, even though I have four bottles in the cupboard at home. Planning out your grocery shops might not seem like much, but each time you impulsively shop at the grocery store, that extra $5 or $10 you spend on random stuff you don't need adds up over time.
13. Buy things that are on special
Going in prepared is one great shopping strategy, but another easy savings tip is to buy things that are on special. If you're tossing up between Nutella and the Coles-brand hazelnut spread, I hate to tell you but they taste the exact same. Look for things that are on special and, wherever possible, opt for those options instead. Because nothing tastes better than saving $5 for pretty much the exact same thing.
14. Don't shop when you're hungry
Food cravings aren't just for pregnant ladies - we all experience them, but they're worse when you're hungry. If you're hungry and you see a six-pack of donuts right in front of you, who's going to stop you from taking them home? Some studies suggest that shopping when you're hungry leads you to buy unnecessary items that might be high in calories (like donuts). To avoid this, consider eating before you shop.
15. Consider shopping at ALDI
Now, this might be a controversial opinion, but I think ALDI is completely underrated. From TVs to furniture to phone plans to food - it literally has it all. If you're looking to save a few extra dollars every time you shop, have a stroll through ALDI and you'll instantly see the difference. Even if it's just to buy your fruits and vegetables; ALDI has great produce at a lower price than any other mainstream supermarket (I promise I'm not sponsored by ALDI).
16. Cook strategically
When I say 'cook strategically', I don't mean have four saucepans on at once for maximum efficiency. Though, you can do that if you want to be extremely stressed and make a giant mess. I mean strategise what you cook. Foods like pastas and soups are relatively easy to make, are filling, and they make up heaps of food. Making a trusty spag bol could last you up to a week (and it's yum). Purchasing all the ingredients might cost you, what, $30? That's roughly $4 per meal.
17. Meal prep (and actually eat it)
Channel your inner fitness influencer and try your hand at meal prepping. But first - make sure it's food you'll actually eat. Meal prep is like going to the gym: it's easy to say you'll do it, pay for it, and then abandon it for fast food. Don't meal prep a week's worth of food just for it to go bad. The whole idea of meal prepping is not just to eat good food, but to save yourself money.
18. Freeze food
Another way to make the most of your food is to freeze big batches. It's easy to let food go off in the fridge, having no choice but to then throw it out. Once you've meal prepped for the week, make sure to freeze any food that isn't good for more than a few days in the fridge. Whether that's chicken, fish, or bacon; you don't want to give yourself food poisoning or waste food. If you've cooked enough to feed yourself for two weeks, divide and conquer. And by that I mean - freeze some of it!
19. Cull your streaming services
We'd all love to have Netflix, Stan, Amazon Prime, Disney Plus, YouTube Premium (I could go on), but when you're trying to save, paying for a number of streaming services is pretty wasteful. Try cut down how many you're paying for - maybe stick to the one or two you use most. If you wanted, you could even alternate between them each month. But paying for five or six streaming services isn't ideal for saving.
20. Consider any other subscriptions
Are you paying for a gym membership you've never used? Do you pay for Spotify, YouTube Music, and Apple Music, even though you only use Spotify? Go through all your subscription services to make sure you're actually using them. If you're not, consider cancelling them and pocketing the money instead.
21. Limit your online shopping
The internet makes it too easy to spend money. If you're a sucker for online shopping (this tip is directed at myself), try to keep your online orders to a minimum. Whether you decide to splurge once a month, once every two months, or once every six months - make a promise to yourself and follow tip #4.
22. Set aside money for retail shopping
If you love walking through shops, or you're too nervous to order clothes online, set aside a certain amount of money for some retail therapy. Sometimes, you need new clothes or new shoes. Have some money set aside for the day when your pants rip or your shoes get ruined; and once you've spent all the money allocated, walk away.
23. Only go out for dinner once a fortnight
It's far too easy to get lazy and start going out to dinner every other day. Unfortunately, that is an expensive way to live and an easy way to blow a ridiculous amount of money. Try limit your fancy outings to once a fortnight, or even once a month. Do it less, and trust me, you'll appreciate it more.
24. Go out clubbing less
Now, I don't mean to be the Grinch that ruined your social life, but going out clubbing every weekend isn't a great habit if you're looking to save money. I don't know about you, but when I check my bank balance the day after a night out, it's sometimes worse than the hangover. If you do go out, go to the free clubs or make sure you've had enough to drink beforehand to save yourself paying a hefty $20 for a cocktail.
25. Compare energy and gas providers
Despite offering the exact same thing, some energy and gas providers are more expensive than others. Compare your energy and gas providers by using online comparison tools like the government's Energy Made Easy to see whether you can get a better deal elsewhere. This can be an easy way to save money without needing to change any habits.
26. Turn off lights when you leave a room
There's nothing worse than wasting energy. When you leave a room, make sure you turn the lights off. If you're not using your TV, turn it off (and so on). This way, you're not being charged for energy you're not even using - saving yourself money and the environment by reducing the amount of energy being used from the grid.
27. Limit your shower time
I don't know about you, but time seems to lose it's meaning when I'm in the shower. Unfortunately, long, hot showers can rack up the tab on two of your main bills - water and gas. Try limit your time in the shower to, at most, 10 minutes. You could set yourself an alarm on your phone, or queue a few songs while you're in there to let yourself know how much time has passed. But once it's up - turn the tap off!
28. Use a coin jar
Though this one might be a bit old school, using a coin jar can be an easy way to save money without thinking about it. Realistically, what do we use coins for nowadays? When you've got spare change, put it in your coin jar. After a while, you can count up your coins and take them to a bank to deposit the money, without feeling like you were even saving to begin with.
29. Don't Uber - take the train
There are a few rideshare companies out there, plus the classic cab companies. While more convenient, these modes of transport are also more expensive. If you can, consider taking the train over an Uber. It might take some more time to get where you're going, but it will save you money.
30. Keep on top of your health
Not only is this tip good for your wallet, it's good for your life! Keeping on top of your health should not only improve your quality of life, but it should reduce trips to the doctor or hospital and consequent medical bills. For example, eating healthy, exercising, and getting enough sleep are all very important factors for good health.
31. Have the right health insurance coverage
If you have private health insurance, you would have either hospital, extras, or hospital and extras cover. In any case, you might have things covered that you don't really need to be covered for. For example, having physio coverage when you don't even go to a physio. Review your health insurance plan to see whether the amount of coverage you have is right for you and your health situation.
32. Shop around for car insurance
Unfortunately, insurance can be pretty expensive. Whether it's health or car insurance, it's always a good idea to shop around for a deal. For car insurance, factors to consider include your age, the age of your car, the level of coverage, and your excess. Pay attention to these details and how the cost varies between car insurance providers. There are plenty of comparison tools, so take your time to understand the costs.
33. Check on your superannuation
It's always a good idea to check on your superannuation balance, as well as your account itself. Some super funds have the habit of signing you up to all the insurances (life, income protection, total permanent disability etc.) by default, even if you're young and single with no dependents. These can slowly chip away at your balance even if they're not useful to you. Make sure you're not over-insured, and check on the performance of your fund to see whether your super fund makes the cut.
34. Scrap some of your credit cards
If you find it easy to lose track of expenses on multiple credit cards, leading to late fees and interest charges, you might find it helpful to scrap some. This way, you're also not tempted to spend up to your limits - rather, you can spend what you have, and stick to tips #1 through to #4. Plus, cancelling credit cards means you might pay less in interest or credit card fees.
35. Check how much interest you're paying
Interest charges can add up over time. This doesn't just go for credit cards - I'm talking personal loans, car loans, even home loans. Check the interest rate you're currently being charged and make sure it's competitive. If it's not, you could look into consolidating any debts into one cheaper rate or refinancing to another lender (tip #9).
36. Pay your loans on time
Another way to save money is by avoiding incurring any late fees on your loans. Whether you've got a personal loan, outstanding credit card debt, or any other type of loan - you'll typically find that late fees apply if you don't make your repayments on time. Make sure you always pencil in repayment due dates to avoid copping any fees.
37. Pay your utilities/bills on time
Just like personal loans, sometimes you'll find utility and other bills come with late fees. For example, your car registration, utilities like electricity and gas, or your internet bill will likely come at a cost if you don't pay up on time. Again, just like your loans, make sure you keep on top of due dates. Tip #11 can come in handy here, as there are some apps you can use to schedule bill payments, such as Sniip and Payble.
38. Reduce your overall debt
You can be on the best interest rate out there and always pay your bills on time, but if you're always in a massive amount of debt, you'll be paying more in interest than you have to. If you can, try to reduce your overall debt to save on interest charges and eliminate the chance of any late or other charges. Whether that means following tip #34, focusing on paying off a personal loan, or a car loan - reducing your debt level has its benefits.
39. Improve your credit score
This one relates to tip #35. Improving your credit score can be a helpful way to save money on interest charges. Generally speaking, the lower your credit score, the higher rate of interest you'll be charged. This is because borrowers with low credit scores are seen as higher risk, which is reflected in the interest rate they're offered.
You might like to read: Tips to improve your credit score
40. Reduce your caffeine intake
Coffee can be expensive. If you're paying for three coffees a day, you could pay $15 easily on coffee alone. Unfortunately, the cost of energy drinks is pretty similar. Reducing your daily caffeine intake can save you money, and it's good for your health (tip #30). Even drinking one less coffee a day could save you up to $35 each week; that's $1,820 saved over one year!
41. Drink the free coffee at work
Though it might not be as good as the coffee from your local barista, drinking the free coffee at work is good for your purse strings. This can be particularly helpful if reducing your caffeine intake isn't going to work for you, or if you need to wind back your intake over time. Even if you have your morning coffee from your barista and afternoon coffee at work; you're still saving that $5 each day.
42. Don't buy lunch every day
If you think racking up the tab buying coffee every day is bad, buying lunch is another story. Buying lunch daily can cost you anywhere from $10 to $20. Using the upper-end of this estimate, that means buying lunch daily costs you $140 each week. This is where tip #17 can come in handy.
43. Don't speed
Here's another easy way to save money: don't speed. Speeding fines can be pretty hefty depending on how fast you were going. Either way, it's probably going to cost hundreds of dollars if you receive a speeding fine. The easiest solution to this unnecessary expense is to not speed - it doesn't end up saving you that much time anyway.
44. Consider switching phone plans
Just like most services you pay for, there are an abundance of phone plan providers out there. Have a look around for other phone plans that can give you what you need at a cheaper price. Whether you need international calls or unlimited internet usage - there will be a few options for you to choose from. Compare other options with your current phone plan and, if you can find a better deal elsewhere, go to your provider. They might price match, or you might need to make the switch.
45. Keep plastic bags
I'm sure you've noticed that Coles and Woolies have been charging for plastic and reusable bags for some time now, so save yourself this expense and reuse your own plastic bags. This way, you're not needing to pay for a bag every time you shop, and bonus - you're helping the environment. Alternatively, you can use old plastic bags as bin liners, for storage, or for any other purpose you can use them for.
46. Reuse plastic containers
On the same line of thought as tip #45, reusing plastic containers can save you needing to buy new ones all the time. This can come in handy with tip #17, you can use them for storage, or again for any other purpose you can.
47. Go digital for your bills
Every time you receive a bill in the mail, you could be paying a charge for this service. To avoid this cost, plus save some paper, opt to receive your bills digitally instead. If you like to receive bills in the mail so you don't forget that they're due, consider following tip #37 and using bill-scheduling apps to avoid this pain point.
48. Wash full loads of laundry
Depending on the rating of your washing machine, you could be using 60 to 130 litres of water every time you wash your clothes. To avoid wasting water, only wash when you have a full load of laundry you need cleaned. This will not only reduce your water and energy bills, but it's better for the environment.
49. Consider air-drying your clothes
Again, depending on the rating of your dryer, it could be costing you anywhere from $50 to hundreds of dollars per year to run. This depends on the amount of energy it's using and how often you use it, of course. But to save on these costs, consider air-drying your clothes instead. If it's a sunny day outside, your clothes could be dry within the hour. Not only does air-drying save you money - you guessed it - it's better for the environment.
50. Avoid buying clothes that need dry cleaning
Some clothes like suits and blazers will need to be dry cleaned. Paying to have your clothes dry cleaned every time you wear them can be pretty expensive. Wherever possible, avoid buying clothes that need dry cleaning. This way, you can just wash them yourself, and follow tips #48 and #49.
51. Have enough 'staple' clothing pieces
Are you ever shopping for clothes, find something you like and wonder what would I wear this with? Chances are, you're in need of some 'staple' pieces. Some examples of staple pieces include a white top, a black top, a denim skirt, jeans, and so on. Basically, they're clothes that go with just about everything. Having enough staple pieces is important as it avoids needing to buy clothes that go together every time you shop. So, if you want to buy a new pair of pants, you don't need to worry about what shirt they'll go with - you have enough staple pieces to have that covered.
52. Fix clothes yourself
Instead of needing to take your clothes to a sewer or a tailor, learn how to fix clothes yourself. The internet is a wonderful place where you can learn just about anything. Clothes can rip and skirts won't fit but fixing these little problems is pretty easy. Look up a YouTube tutorial and teach yourself the basics of sewing. This won't just save you money - it will save you time and helps you get the most out of your clothes.
53. Collect and use coupons
You might feel like a dork, but collecting and using coupons is a super easy way to save money. The classic example is pizza coupons - offering things like three-pizza deals and free delivery - but you can even find coupons online nowadays. If you're a student, you could sign up for the free discount website UNiDAYS and use discounts for food, clothes, and more.
54. Limit your Uber Eats orders
We've all been guilty of ordering Uber Eats on days we just can't be bothered leaving the house. However, ordering on Uber Eats is always more expensive than ordering the same food in store after accounting for delivery fees, service fees, and the often bumped-up original price. Even if you're going to have a cheat night and order fast food - go pick it up. It ends up being cheaper that way.
55. Compare travel prices
As we all come out of lockdown, chances are you're itching for a holiday. If you're planning an upcoming trip, always make sure you compare travel prices across multiple websites. From the hotel costs to the flights - often times, you can find a bargain just by looking around websites like Skyscanner.
56. Sign up for rewards programs
Every time you get petrol, do you get asked if you have an Everyday Rewards Card? I do, and it's actually a handy thing to have. With a Woolies Everyday Rewards Card, you can save up to four cents per litre on petrol at certain petrol stations. Coles has its own rewards program - Flybuys - that allows you to earn points every time you shop at Coles. If you'd like to, sign up for any rewards programs you think would save you money.
57. Buy fuel when it's cheap
The cost of fuel is at a record-breaking high at the time of writing this. To avoid paying more than $2 per litre, make sure you aim to buy fuel when it's cheap. There are helpful websites that allow you to keep track of fuel prices around you - such as Petrol Spy or the ACCC's Petrol Price Cycles page - and the 7/11 app allows you to lock in fuel prices at selected petrol stations for up to a week.
58. Don't overdo the aircon usage
Summer can be disgustingly hot in Australia. Sometimes, the desire to blast the aircon 24/7 is simply too strong. But doing this can easily pile onto your energy bill, leaving you cool physically but not financially. If you can, try limit your aircon usage. Make the most of it by cooling down small spaces and keeping doors closed. This way, you keep the cold air in for longer at a lower cost.
59. Reward yourself for hitting your goals
Just like with anything, if you go too hard, too fast - you might lose steam. When you hit your savings goal for the week/fortnight/month - reward yourself! Whether you decide to get a milkshake, take yourself to the movies, or eat ice cream, just make sure it's something fun and enjoyable. That way, you'll hopefully be incentivised to stick to your budget and keep smashing your goals.
60. Believe in yourself
If you're saving for something big - like a house deposit - it's easy to feel disheartened watching your slow progress. But you should always believe in yourself, your savings ability, and remember tip #2. Don't be too harsh on yourself on weeks you need to spend big - you'll make up for it later. Keep your chin up, be kind to yourself, and believe you can do it. I believe in you, stranger. You've got this.
---
Image by Visual Stories || Micheile on Unsplash