With Australia's cash rate currently at its floor of 0.25%, home loan rates are at record lows, but some rates are significantly lower than others.
Notably, many of the lowest home loan interest rates currently advertised on the market are fixed rates, as opposed to variable rates. In part, this is because the vast majority of lenders chose pass on the Reserve Bank's March emergency cash rate cut to fixed rate home loans while leaving variable rates unchanged.
In the months since that last rate cut, many lenders have continued to cut fixed rates, edging closer and closer to the 2.00% p.a. mark, with one Tasmanian lender even breaking the 2.00% barrier by launching a range of 1.99% p.a. fixed rate home loans.
But while the advertised rates on many of the market-leading fixed rate loans may be lower than the lowest-rate variable loans, the comparison rates on fixed rate loans can be significantly higher. Why? Because comparison rates take other cost factors into account, like fees, but also the revert rates on fixed loans.
So if you're thinking it could be a great time to grab a bargain on a fixed-rate home loan, you should first have a good understanding of what a revert rate is, and why it's so important.
Buying a home or looking to refinance? The table below features home loans with some of the lowest fixed interest rates on the market for owner occupiers.
Lender

---

Fixed

More details

Free Redraw Facility

Tiimely Home – Live-in Fixed Home Loan (Principal and Interest) 1 Year

Fixed

More details

Westpac – Premier Package Fixed Options Home Loan (Principal and Interest) 1 Year (LVR 70%-80%)

Fixed

More details

ANZ – Fixed Rate Home Loan (Principal and Interest) 1 Year (LVR < 80%)
Important Information and Comparison Rate Warning
What is a fixed rate home loan?
A fixed-rate home loan has a locked-in, or fixed, interest rate for a set period of time, typically between one and five years. A lender may raise or lower their fixed-rate home loan offers, but these movements won't affect customers that have already signed up for a fixed rate home loan and are still serving their fixed term.
In contrast, the interest rate on a variable rate home loan may rise or fall in accordance with the market and how your lender responds to it.
Fixed-rate loans are typically favoured by those who value the certainty of knowing their minimum repayments won't change. You know exactly how much your repayments will be for the next few years and can plan and budget accordingly.
---
What is a revert rate?
A revert rate is the variable rate your loan reverts to at the end of your fixed-term length.
Revert rates can be much higher than the fixed-rate you were getting, and are likely to be higher than some of the other variable rates the lender is offering - don't ever expect your lender to automatically switch your interest rate to the lowest variable rate they have on offer.
In some cases, you'll automatically be switched to the lender's standard variable rate, which itself can be pretty high, but in other cases the revert rate will be even higher, which is why you should check the fine print before fixing your loan.
Revert rates are also found in introductory rate loans. These are variable rate loans which offer a discount on the lender's standard variable rate for typically one or two years, as part of a promotion.
It's important to know when your fixed term or introductory period ends to avoid a nasty surprise.
---
Why is the revert rate so important?
The revert rate is important because if your loan switches to a higher rate, your minimum monthly repayments will rise.
Being unaware of the change, not having a line of communication with your lender, and not having budgeted accordingly could land you in a world of pain.
The average difference between the fixed rate and the variable rate can range from anywhere to 40 basis points to 200 basis points, depending on the lender and the fixed term.
In the table below, we've laid out some hypothetical and simplified examples which show the difference just a 50 basis point rise in your interest rate can make to your repayments.
On a $500,000 loan, a one year fixed rate of 2.5% p.a., with a revert rate of 3.00% p.a. would end up costing you $123 more on your monthly repayment.
This might not seem like much at first, but making repayments at the revert rate over ten years would cost you an extra $14,760 on your loan.
Also, keep in mind this example uses very low rates and just a 50 basis point increase via the revert rate. Many lenders have far higher fixed and revert rates, costing you even more in your home loan repayments.
| Fixed term + rate | Fixed repayment | Revert rate | Revert repayment | Difference |
| --- | --- | --- | --- | --- |
| One year at 2.5% p.a. | $2,243 | 3.00% p.a. | $2,366 | $123 |
| Three years at 2.5% p.a | $2,243 | 3.00% p.a. | $2,357 | $114 |
| Five years at 2.5% p.a | $2,243 | 3.00% p.a. | $2,347 | $104 |
Note: Table is based on loan amount of $500,000 over 25 years, paying Principal and Interest monthly repayments, LVR 80%.
---
What are my options at the end of my fixed-term?
The end of your fixed-term shouldn't be the end of the world, even if you have a high revert rate.
As with any home loan, having an open line of communication with your lender is vital to ensure you don't get into financial stress.
Prior to the end of your fixed-term, talk to your lender about your options. It's common for lenders to allow you to re-fix your loan, but at the new fixed rates, which may not include the fixed rate you previously had.
If your lender won't let you re-fix, they may let you switch to another of its variable home loans, but bear in mind this will have loan switching costs and could be more expensive than sticking with the revert rate.
It's also possible to negotiate your revert rate down, if the lender feels they may lose your business if they don't come to the table.
If your lender isn't keen on any of these options and you're facing an astronomical revert rate, you may want to look at refinancing to another lender.
It's important to weigh up the costs of refinancing firsts and the upfront home loan fees that come with this to ensure you're not worse off.
---
Savings.com.au's two cents
In today's low-interest-rate economic environment, fixing your loan can be a great way to ensure you're locked into a great deal.
Fixed loans come with the security of locked in repayments for a few years, which can help people like first-home buyers manage cash-flow and the responsibility of a loan.
But before you fix, talk to the lender about what the revert rate is and discuss what your options will be at the end of the fixed term. It's important to have a plan in place for what you'll do to ensure you're not getting ripped off with a high variable rate for the remainder of your loan term.
---
---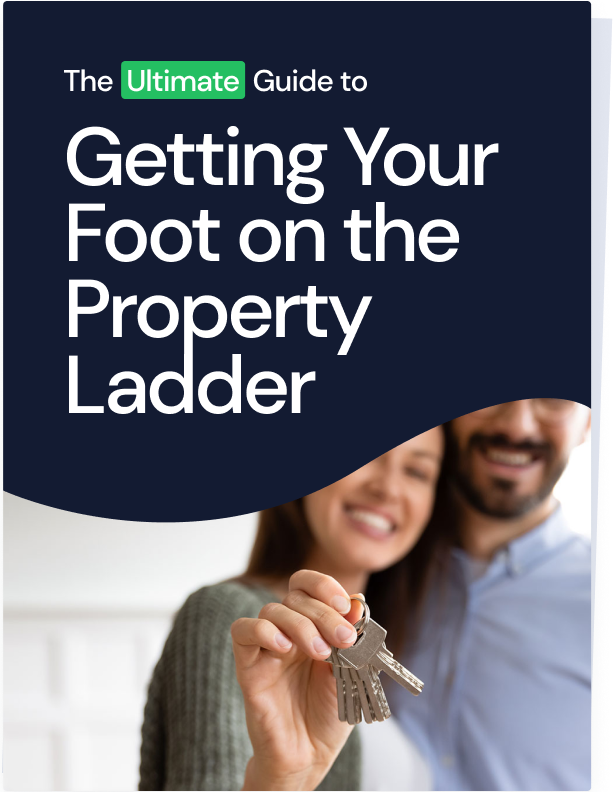 Ready, Set, Buy!

Learn everything you need to know about buying property – from choosing the right property and home loan, to the purchasing process, tips to save money and more!

With bonus Q&A sheet and Crossword!