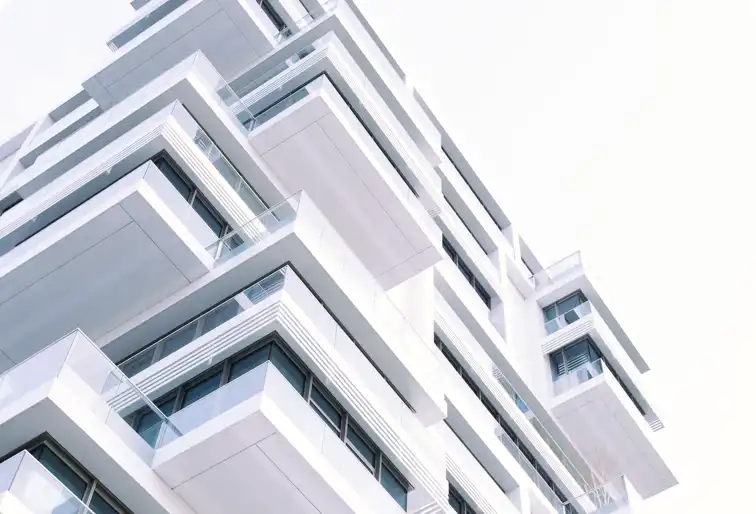 Choosing between a fixed or variable rate home loan is a common dilemma for many borrowers.
Savings.com.au looks at what they are and outlines some of the key advantages and disadvantages of both to help you decide which option is suitable for you.
Fixed vs variable home loans: how to choose
Trying to predict home loan interest rates can be a risky business, but in effect, every homeowner is doing this whether they decide on a variable interest rate or fixed. If you're new to the market or worried about interest rates going up sooner rather than later, then fixing all or a portion of your loan could be a good strategy.
Home loans depend on your individual circumstances, attitudes and motivations. If you're new to the market and don't feel comfortable taking any risks then you may want to consider choosing a fixed rate home loan, much like many new property investors do for the first several years of their investment property loan.
If you're more confident with interest rates and are happy to be paying what the great majority of other lenders are paying (relatively speaking), you may find a variable rate home loan is more suited to your needs.
What is a fixed rate home loan?
A fixed interest rate home loan is a home loan with the option to lock in (or 'fix') your interest rate for a set period of time (usually between one and five years). One of the main advantages of this is cash-flow certainty. By knowing exactly what your repayments will be, you'll be able to plan ahead and budget for the future. This factor often makes fixed rate home loans very popular for investors over the first two-three years of owning a property.
Another reason why a fixed rate may be a good option for you is that any interest rate rises won't affect the amount of interest you will have to pay. However, if interest rates drop, you might be paying more in interest than someone who has a variable rate home loan.
It's also important to note that additional loan repayments are often not allowed with fixed-rate loans (or only allowed if you pay a fee). Because of this, the ability to redraw is also frequently not offered on a fixed rate loan, effectively reducing the flexibility of the loan.
Compare & save on fixed home loans
Buying a home or looking to refinance? The table below features home loans with some of the lowest fixed interest rates on the market for owner occupiers.
What is a variable rate home loan?
A variable rate home loan is a home loan where your interest rate will move (or 'vary') with changes to the market. This means your interest rate can rise or fall over the term of your loan.
Variable home loans also have appealing features like the ability to make extra repayments with an offset account (often at no extra cost) to help you pay off your loan sooner and save you interest. Another advantage can include unlimited redraws (where you 'draw' back out the extra repayments you made).
Variable rate loans are more uncertain than fixed interest rate loans. This can make budgeting for your interest payments more difficult because you have to take into account potential rate rises. If you aren't prepared, you could have trouble keeping up with repayments.
Compare & save on variable home loans
Buying a home or looking to refinance? The table below features home loans with some of the lowest variable interest rates on the market for owner occupiers.
Can I split my loan?
A popular home loan option is to split your loan between fixed and variable. This allows you to lock in a fixed interest rate for up to five years on a portion of your loan, while the remainder is on a variable rate. Effectively, this can help you 'hedge your bets' on an interest rate rise or cut, minimising the risks associated with interest rate movements.
At the end of the fixed rate period, you may have the choice of fixing that portion again (at the current market rate for fixed interest) or simply letting it revert to a variable interest rate. Keep in mind that the variable rate it reverts to may be higher than the variable rate you're already paying on the other portion of the loan.
Fixing a home loan rate: Things to consider
While having a fixed interest rate can be attractive to those who value stability and are averse to risk (namely, the risk of rising interest rates), choosing to take out a fixed rate can actually be a bit of a gamble, ironically.
Fixed-rate mortgages have a number of potential traps, so there are a few things you should consider before applying for one:
1. Could interest rates fall?
If you're tempted by some pretty low fixed home loan interest rates, keep in mind that they may be low for a reason. A low fixed rate may look pretty good now, but it may not look so good should the Reserve Bank decide to cut the cash rate again, causing variable rates to fall even further.
When lenders think there's a strong chance interest rates will fall in the near future, many try to tempt borrowers into taking out fixed-rates to create fewer customers for them to pass on future rate cuts to. So essentially, fixing your rate is like making a bet with your lender over whether market interest rates are going up or down. If rates rise, you win by avoiding a rate hike. If rates fall, you miss out on a rate cut, so the lender wins.
But the lender may have the better odds of winning the bet, because the smarty-pants analysts and economists in their loan pricing teams will have all the fancy graphs and data at their disposal to help them accurately forecast the market and set fixed rates accordingly.
2. Break fees
Really ask yourself whether you'll be able to commit to the entirety of the fixed term. Because should you take out a fixed loan then later decide to refinance to a lower variable rate, you'll be slapped with a break fee, which can amount to thousands of dollars. This also applies if you want to pay off the loan before the end of the fixed period, such as if you decided to sell your house.
Related: What fees come with a home loan?
3. Revert rates
At the end of the fixed-rate period, don't expect the lender to automatically switch your loan to one of its lowest variable rates. Chances are your loan will revert to the lender's standard variable rate, which can be over 200 basis points higher than some of its lowest rates. You'll then probably want to refinance to a lower rate – a process which can come at a cost.
Frequently asked questions
1. How common are fixed-rate mortgages in Australia?
Just about all lenders in Australia offer both fixed and variable-rate mortgages. The most common fixed-rate mortgages in Australia are one-year to five-year fixed rate terms, with few lenders offering 10-year fixed-rate terms, and even fewer offering 15-year terms.
A 30-year fixed-rate mortgage is not available in Australia.
2. Is a variable rate of a home loan always higher than a fixed rate?
Not necessarily. As variable home loan rates can rise or fall depending on what's happening in the market, variable rates may not always be higher than a fixed rate. You'll find that the average variable rate is actually usually lower than the average fixed rate.
Many of the sub-2% p.a home loans on offer at the time of writing are both fixed and variable.
3. How often do variable mortgage rates change?
Variable mortgage rates may rise or fall depending on what the market is doing and at what rate the RBA (Reserve Bank) has set the official cash rate.
4. How will rising interest rates affect mortgage payments?
If the cash rate goes up, lenders typically increase interest rates – raising your minimum required recurring repayment. Conversely, if the cash rate goes down, lenders typically lower interest rates, lowering your minimum required repayment, although your repayment amount might not change automatically (you may have to contact your lender to lower it).
5. Can I change my mortgage from variable to fixed?
Switching your mortgage from a variable-rate to a fixed rate can be relatively simple, whereas switching from fixed to variable (before the end of the fixed term) can be much more of a challenge given you will likely face expensive break costs.
6. Why doesn't Australia have 30-year fixed-rate mortgages?
There may be a few reasons why there aren't 30-year fixed-rate mortgages in Australia. One simple reason might be because there's a lack of demand for them. Most Aussies are happy to take out variable-rate mortgages, knowing that variable rates often have lower interest rates than fixed rates.
A slightly more complicated reason is that Australia's debt market is not developed enough to allow lenders to easily on-sell bundles of 30-year fixed mortgages to investors, so lenders are generally unwilling to offer them because it means they are likely to be stuck with 30-year fixed loans on their balance sheet.
7. How do I get out of a fixed-rate mortgage?
A fixed rate home loan is a legal contract guaranteeing your mortgage will be charged a fixed rate of interest for a specified amount of time. If you decide to break a fixed rate home loan contract, your existing lender must be compensated for any loss they incur. You will likely have to pay two fees: a break fee (which can be very expensive) and a discharge fee, which is usually a few hundred dollars.
Savings.com.au's two cents
Fixed and variable rates can both be useful for a wide range of borrowers, while split home loans can let you get the pros and cons of both.
Fixed rates can give you more repayment certainty, but can be trickier to time in terms of interest rate movements. If you get a fixed loan before interest rates fall again, then you'll end up paying too much. They're also a bigger commitment, and breaking this commitment during the fixed term can cost you thousands of dollars.
Variable loans on the other hand can have more flexible repayments that move with the market, but this can be a disadvantage as well if interest rates increase. Ultimately, it's important you get a home loan that suits you and has a good combination of low interest rates, low fees, and flexible features.
---
Photo by Grant Lemons on Unsplash