The 'Pain & Gain' report released by CoreLogic, revealed 87.9% of resales made a gross profit for a total of $14.3 billion.
This is down on the previous quarter (89.5% for December 2018) and against the previous year (91% for March 2018) and is the worst result since March 2013.
CoreLogic research analyst Cameron Kusher wrote in his report that a higher proportion of properties are reselling at a loss is a sign of a weaker housing market.
How is each city faring?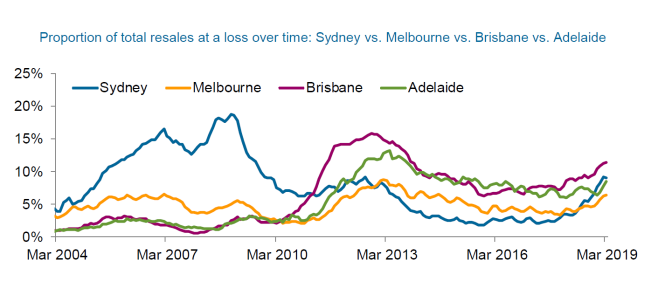 Photo credit: CoreLogic
Sydney and Melbourne were responsible for nearly half of the profits earned, with Sydney accounting for 24.3% and Melbourne 23.5%, due to their higher cost of housing and strong growth in dwelling values prior to the recent price downturn.
But there was no reprieve anywhere in the capital cities, as all of them recorded increases in their shares of loss-making resales over the March 2019 quarter compared to the December 2018 quarter.
It's a similar story over the past 12 months, with only Hobart's shares of resale losses lower relative to the March 2018 quarter.
For some capital cities, the share of resales at a loss in the March 2019 quarter were some of the highest in many years:
Melbourne: 6.4% – highest since August 2014
Brisbane: 11.5% – highest since November 2013
Adelaide: 8.4% – highest since June 2016
Perth: 32.8% – highest they have ever been.
"With housing market conditions continuing to weaken since March 2019, we would expect the share of capital city houses and units reselling for a loss to continue rising," Mr Kusher said.
"The combined regional markets didn't see the same deterioration in market conditions that have been experienced in the capital cities, however we expect the share of loss-making resales to continue to climb over the coming quarters too."
Houses vs units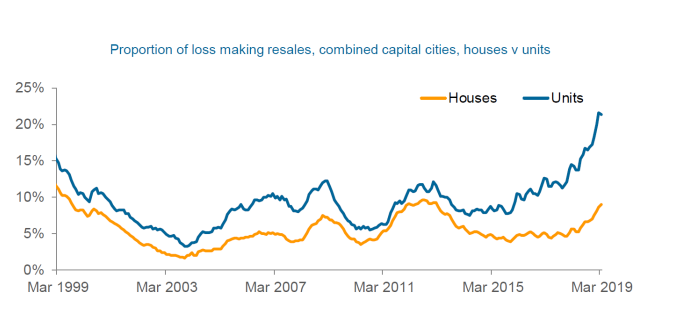 Photo credit: CoreLogic
Those selling apartments could be in significantly worse shape than those selling houses, with a 10% gap in gross profits.
Only 79.5% of units made a profit during resale in the March 2019 quarter, the lowest share since January 1999.
Comparatively, 90.5% of houses resold for a profit, which is still down from 91.7% the previous quarter and the lowest share since September 2013.
Excluding Hobart, each capital city recorded more unit resale losses than houses.
Investors vs owner occupiers
Data for the March 2019 quarter shows that 16.7% of investment properties were resold at a loss compared to 10.5% sold by owner-occupiers.
There were drastic differences in shares of resale losses when comparing investment properties and owner occupiers in some capital cities:
Melbourne – 12.6% investor vs 3.5% owner-occupier
Brisbane – 21.9% investor vs 7.3% owner-occupier
Canberra – 26.8% investor vs 3.9% owner-occupier
Across the other capital cities, there were only small or no differences recorded.
Mr Kushner said investors are more likely to resell due to the benefits of taxation rules.
"They [investors] would seemingly be more prepared to incur a loss because they (unlike owner-occupiers) can offset those losses against future capital gains," Mr Kushner said.
"This could, in turn, result in more supply becoming available for purchase at a time in which demand for housing remains below average due to weak conditions and tight credit."
---
---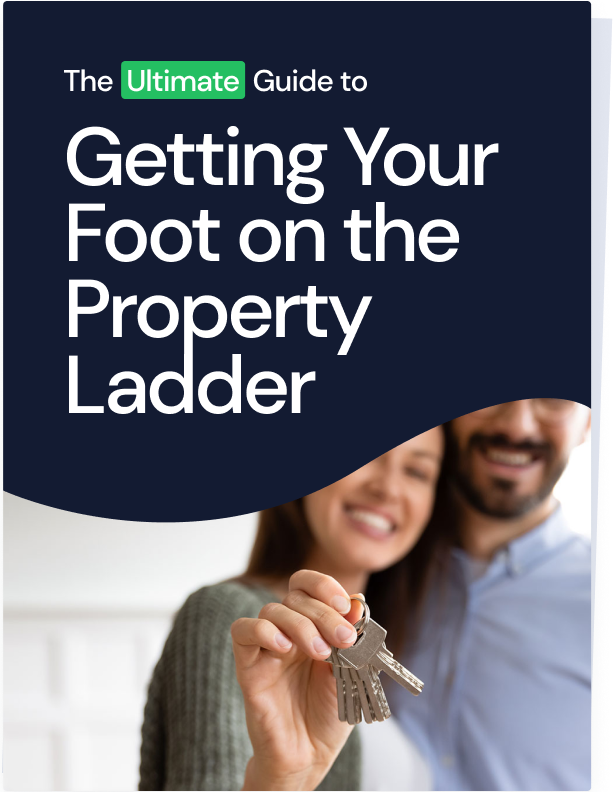 Ready, Set, Buy!

Learn everything you need to know about buying property – from choosing the right property and home loan, to the purchasing process, tips to save money and more!

With bonus Q&A sheet and Crossword!