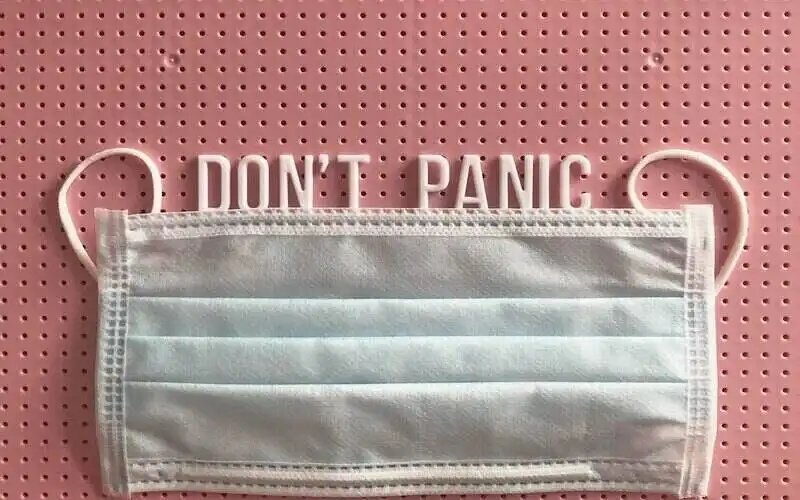 ANZ-Roy Morgan Consumer Confidence fell in the first week of January off the back of a surge in Omicron variant cases across the nation.
Starting 2022 on a softer note, ANZ-Roy Morgan Australian Consumer Confidence fell 2.2% to 106.0 compared to pre-Christmas levels.
This small drop in consumer confidence follows a surge in cases of the Omicron variant of COVID-19 causing many problems for businesses with staff forced to isolate due to contracting the virus or being deemed a close contact.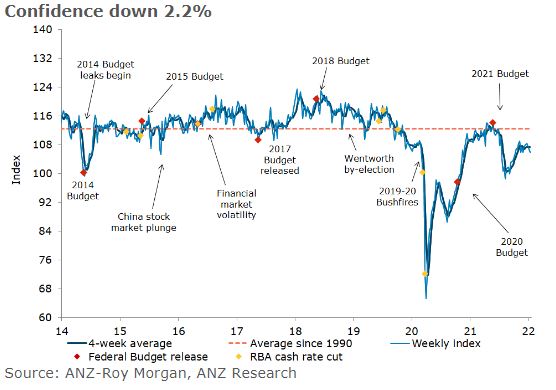 Across all capitals, consumer confidence fell with Adelaide recording the largest decline of 11.8% due to negative movements in relation to current economic conditions and buying intentions going forward.
Off the back of this drop in consumer confidence, the subcategory of 'Current economic conditions' decreased sharply by 8.7%, to its lowest level since the last week of September 2021.
ANZ noted that despite a drop in consumer confidence, confidence subcategories registered positive results with 'Current financial conditions' increasing by 1.4% and 'future financial conditions' increasing by 0.7%.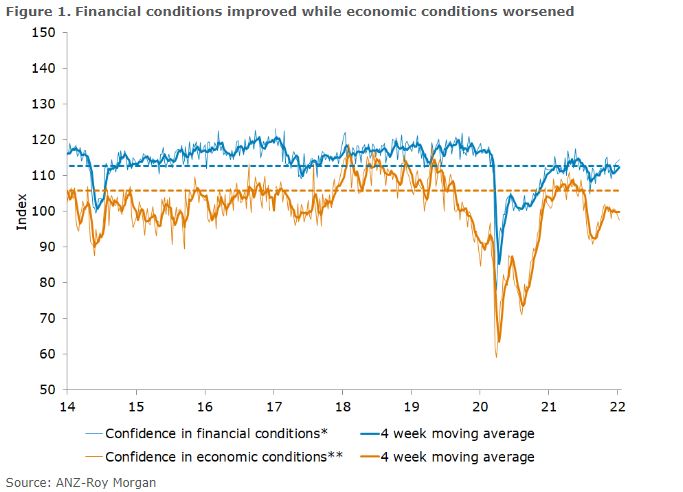 ANZ Head of Australian Economics David Plank said given how much Omicron has impacted spending, the fact confidence is only down modestly is probably better news than many were expecting.
"Over the decade from 2011 to 2020, consumer confidence has risen 2.6% on average in the first survey of January compared to the last prior to Christmas," Mr Plank said.
"The good news is that people are still relatively happy about their own financial circumstances, potentially setting things up for a rapid rebound once people are more confident about health outcomes."
---
Image by Tonik via Unsplash.