The median house price in Australia's capital cities rose 0.9% last month despite supply increasing across the nation.
All capitals saw house prices increase last month, with the exception of Darwin wherein values dropped 0.1%, CoreLogic's latest House Price Index found.
"At this rate of growth, we will see the national Home Value Index reach a new record high mid-way through November, recovering from the 7.5% drop in values recorded over the recent downturn between May 2022 and January 2023," CoreLogic research director Tim Lawless said.
Property values in Brisbane, Adelaide, and Perth have now surpassed previous record highs, having gained around 8%, 6%, and 11% respectively year-on-year.
House values in Sydney are just 2.2% below their January 2022 peak while Melbourne values are 3.7% below their March 2022 peak.
Hobart, on the other hand, has a way to go, with house prices still 11.6% below peak levels.
Meanwhile, a jump in new listings may have dented house price growth – the index rose 2.6% over the three months to October after lifting 3.7% in the three months to June.
The slowdown might continue in the near future, potentially buoyed by what looks likely to be a November cash rate hike.
Affordability could weigh on house prices: Expert
"The slower rate of appreciation can probably be attributed to a combination of higher advertised stock levels alongside stretched affordability," Mr Lawless said.
"With an acceleration in the flow of new listings coming onto the market, it's unlikely buyer demand will be able to keep pace as we move through spring amid high interest rates and low sentiment."
There were 12% more new listings rolled out in October across the capital cities than were in the same month of 2022, CoreLogic found.
Additionally, buying activity appears to have slowed, suggesting the market might soon rebalance towards buyers.
Consumer sentiment has slipped in recent times, with Roy Morgan finding it's at its lowest level since early August and has remained under 85 for 39 weeks straight – the longest streak since the early 1990s.
At the same time, a record 1.57 million mortgage holders were found to be 'at risk' of mortgage stress in the September quarter.
That figure could worsen if the Reserve Bank of Australia (RBA) board chooses to hike the cash rate next week.
Indeed, next year looks likely to be a tough one for those hoping to enter the market with a home loan, according to Two Red Shoes mortgage broker Rebecca Jarrett-Dalton.
"Parts of the housing market remain as robust as ever, with prices for standalone homes steadily increasing due to fierce competition and low stock levels," she said.
"This scarcity of housing combined with a construction industry in distress are major factors that are pushing more first home buyers into making the jump.
"However, tightened lending means these buyers are more restricted in their options than they were a few years ago."
She also notes those "sitting on the wings" in wait of more favourable conditions to buy property risk being left behind later.
"Mortgage sideliners risk the current market spiralling even further out of reach as a low interest rate period is sure to spark more competition for desirable properties," Ms Jarrett-Dalton said.
PropTrack also believes house prices will continue to climb.
"Although the volume of new listings hitting the market has risen over the spring selling season, the demand for housing has remained strong, fueling further home price growth and reflecting the sustained improvement in conditions," PropTrack senior economist Eleanor Creagh said.
"Strong demand stemming from the rebound in net overseas migration, tight rental markets, and limited housing stock has offset the impacts of substantial rate rises and the slowing economy.
What's happening in regional Australia?
Turning to the regions, and only Regional Tasmania didn't see house prices bolstered last month – they remained flat in the Apple Isle's regions.
"Similar to the trend in the capitals, Regional Queensland, WA, and SA are showing stronger conditions with each of these rest of state regions at record highs in October," Mr Lawless said.
And while Regional Victoria saw property values lift 0.1% last month, the state's market remains the nation's softest.
"The soft conditions come amid rising stock levels, which are 27.2% higher than a year ago and 11.1% above the previous five-year average, and low demand, with estimated sales activity tracking 17% below the previous five-year average," Mr Lawless said.
Image by Dmitry Osipenko on Unsplash.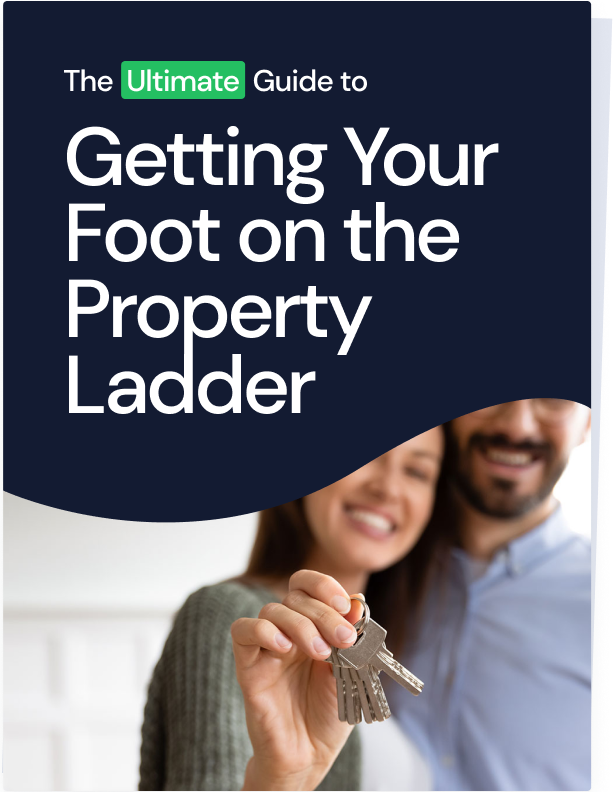 Ready, Set, Buy!

Learn everything you need to know about buying property – from choosing the right property and home loan, to the purchasing process, tips to save money and more!

With bonus Q&A sheet and Crossword!