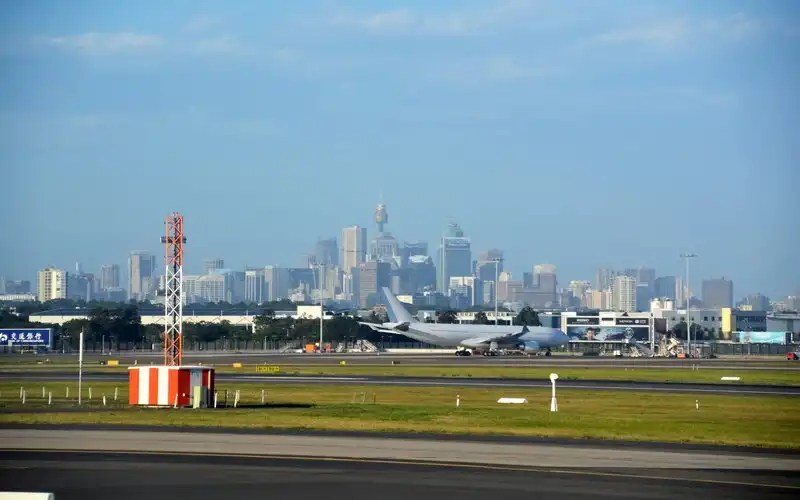 Nearly two million domestic and international flights are on sale across two of Australia's main airlines starting from $49.
Virgin Australia announced it has dropped one of its largest sales ever recorded with 1.7 million fares scheduled to 28 domestic and international locations.
Economy flights start from just $49 for flights taking off between 2 November 2021 and 24 June 2022.
The sale ends on 1 November 2021 for the fares to destinations including Australia, Fiji, Bali, and New Zealand.
One-way economy fares are scheduled for both directions to domestic destinations such as:
Coffs Harbour to Sydney from $49
Sydney to Ballina Byron from $55
Melbourne to Launceston from $59
Brisbane to Cairns from $89
Adelaide to Sydney from $89
A snapshot of one-way economy flights to international locations include:
Port Hedland to Bali from $239
Sydney to Nadi from $229
Flights to Fiji are scheduled to resume from 16 December 2021
Virgin Australia Group Chief Commercial Officer, Dave Emerson, said the airline is excited to launch this sale in time for the busy summer holiday period.
"Australian travelers have never been more excited to travel again and Virgin Australia is proud to help them reunite with friends and family or visit that dream holiday destination," Mr Emerson said.
"We know this campaign will remind Australians why they should book with Virgin Australia, which will be so important as the country begins to travel again."
Jetstar's first sale on international flights in almost two years
Jetstar has launched a five-day sale on international flights scheduled for next year across 25 international destinations.
From 26 October 2021 to 30 October 2021, 200,000 discounted fares are available to places including Phuket, Honolulu, Singapore, Vietnam, Japan, and New Zealand.
Travel dates are currently scheduled from mid-January to mid-September 2022 starting from just $109 one-way.
A few of the 'incredible' one-way low fares include:
Cairns to Osaka (Kansai) from $199
Darwin to Singapore from $109
Gold Coast (Coolangatta) to Queenstown from $165
Gold Coast (Coolangatta) to Tokyo (Narita) from $219
Melbourne (Tullamarine) to Phuket from $149
Sydney to Honolulu from $179
Sydney to Fiji from $199
Under the airline's Fly Flexible policy, customers can change the date of their flights if plans change though a fare difference may apply.
All passengers must be fully vaccinated with a TCA-approved or recognised vaccine, unless they have an exemption, and will be required to return a negative COVID-19 test 72 hours prior to their flight.
These sales all come after the NSW Government's confirmation that the international borders will reopen from 1 November 2021, and large parts of the country will reopen 'within weeks' according to Prime Minister Scott Morrison.
Exchange rates of destinations
With Fiji, Indonesia, and New Zealand on the cards, here's how the Aussie Dollar (AUD) is performing against these currencies compared to a year ago:
Fijian Dollar (FJD): $1.55 (+1.97%)
Indonesian Rupiah (IDR): Rp10,620 (+2.38%)
New Zealand Dollar (NZD): $1.05 (-1.87%)
---
Image by Jeremy Bezanger on Unsplash