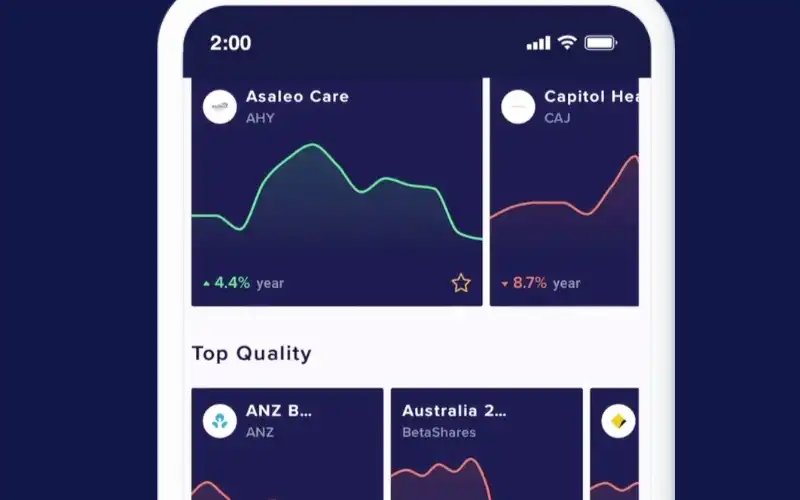 Source: Superhero
Launched today, share brokerage platform Superhero has the backing of buy now, pay later industry heads, with $5 brokerage fees on trades of $100 or more.
The launch is reported to have been two years in the making, and follows an $8 million capital raise by Zip co-founder Larry Diamond and Zip chair Philip Crutchfield, while Afterpay's co-founder Nick Molnar also invested.
The $5 flat-fee brokerage, which Superhero claims to be "Australia's cheapest", also comes with free Pay ID deposit processing, meaning users can fund their account "in minutes" using their associated Pay ID email address or phone number.
Using Superhero, users can invest in ASX-listed shares, ETFs (exchange-traded funds), listed investment companies and real estate investment trusts (REITs).
On sign-up, users also get a free 30-day trial of 'Superhero Live', which is a premium live trading platform that costs $9 a month, billed annually.
Need somewhere to store cash and earn interest? The table below features introductory savings accounts with some of the highest interest rates on the market.
What is Superhero?
Launched in 2018 by John Winters and Wayne Baskin, Superhero is a share trading platform targeted at younger investors who want lower barriers to entering the market, with its $5 brokerage fee on trades of $100 or more.
According to Mr Winters, who spoke to the Australian Financial Review, the low brokerage fee is possible because all members' shares are held in a single Holder Identification Number (HIN).
This is as opposed to having each member assigned a HIN on the Australian Securities Exchange's 'CHESS' - the clearing house electric subregister system.
Under CHESS, users can transfer their held shares between different brokers.
While the basic Superhero account has no monthly or annual fee, the 'Superhero Live' premium account allows live trading and 'limit' orders - which is an order to buy or sell a share at a specific price or better - for $9 a month billed annually.
The basic account allows market orders only.
The launch of Superhero follows other low-cost brokers' entries in the market, such as SelfWealth, which has a flat $9.50 brokerage fee.
In February, SelfWealth had 22,000 active investors, while in June 2020 it had almost 140,000.
SelfWealth General Manager of Marketing Jarrod Purchase told Savings.com.au that the banking royal commission shook-up trust in the big banks, and challenger brands such as SelfWealth benefited from it.
"At the end of the day, banks are banks, but we are a transparent, publicly-listed company trusted by over 22,000 active investors and growing," Mr Purchase said in February.
"No one has a crystal ball as to how the market will play out, but they can choose to reduce their costs."
The popularity of low-cost share trading platforms also includes 'Stake', which allows access to the US sharemarket with $0 brokerage fees.
However, Stake does charge a 70 basis point foreign exchange fee to transfer funds in and out of the platform from the US Dollar to the Australian Dollar.
---
Latest Articles