Australian Government
As of March 9, NSW and QLD residents affected by the recent floods will have access to further financial support.
This next phase of support includes:
An additional two weekly disaster payments for the catastrophe zones in the Lismore, Richmond Valley and Clarence Valley LGAs, automatically paid for those who have already claimed and received the Australian Government Disaster Recovery Payment, at the current rate of $1,000 per adult and $400 per child.
These payments will be made from 15 and 22 March. The NRRA is assessing additional LGAs that also meet the catastrophic impact assessment.
Prime Minister Scott Morrison said his government was focused right now on the pressing needs of communities in NSW and Queensland.
"I intend to recommend to the Governor-General to make a National Emergency Declaration covering this severe weather and flooding event across New South Wales and Queensland to ensure all our emergency powers are available and that we cut through any red tape we might face in delivering services and support on the ground," the Prime Minister said.
This is in addition to the original Disaster Recovery Payment (AGDRP) of $1000 per eligible adult and $400 per eligible child to support people impacted by the South East Queensland and Northern NSW flooding that was announced last week.
A further $25 million will be spent on emergency relief and food relief, as well as financial counselling services.
Eligible Queenslanders and NSW residents in the affected local government areas can claim support via myGov or by calling Services Australia on 180 22 66 on 1 March from 9am AEST (Queenslanders) and 2pm AEDT (NSW residents).
For Queensland specific information:
· Find details about grants available at www.qld.gov.au/SEQrecoverygrants.
· For help with an application, call the Community Recovery Hotline on 1800 173 349.
Who can claim?
You, or a dependent child you're a principal carer for, must meet all of the following:
you're an

Australian resident

or hold an eligible visa
you meet Local Government Area (LGA) rules
you're claiming this payment for the South East QLD and Northern NSW Floods, February 2022 for the first time.
You must also demonstrate that you, or a dependent child you're the principal carer for, have been seriously affected by the storms or floods, which can include:
serious injury
immediate family member of resident who has died or is missing
major damage to home
Homes considered to have experienced 'major damage' includes homes:
destroyed or must be demolished
declared structurally unsound
with major damage to the interior
with interior exposed to the elements
where sewage has gotten inside the home
where a major asset or assets owned at the property have been significantly damaged
Affected residents in the following Local Government Areas (LGAs) have until 3 September 2022 to make a claim:
Queensland:
Brisbane
Fraser Coast
Gold Coast
Gympie
Ipswich
Lockyer Valley
Logan
Moreton Bay
Noosa
North Burnett
Redland
Scenic Rim
Somerset
South Burnett
Southern Downs
Sunshine Coast
Toowoomba
Northern NSW:
Ballina
Bellingen
Byron Bay
Clarence Valley
Coffs Harbour
Kyogle
Lismore
Richmond Valley and Tweed.
People in NSW requiring assistance are urged to contact Service NSW on 13 77 88 or online at: www.service.nsw.gov.au/floods.
Disaster Recovery Allowance
You can claim Disaster Recovery Allowance for up to 13 weeks, starting from the date you lost income. Claims open 1 pm local time Tuesday 1 March 2022.
You'll get the maximum equivalent rate of JobSeeker Payment or Youth Allowance, depending on your personal circumstances.
Info here: https://www.servicesaustralia.gov.au/have-you-been-affected-queensland-floods-starting-february-2022
Update: As of March 5, the Commonwealth Government has activated the Disaster Recovery Payment and the Disaster Recovery Allowance to support more communities in the New South Wales LGAs of: Bayside, Bega Valley, Blacktown, Blue Mountains, Camden, Campbelltown, Canterbury Bankstown, Central Coast, Eurobodalla, Fairfield, Georges River, Hawkesbury, Inner West, Kiama, Kuring-Gai, Liverpool, Mid-Coast, Newcastle, Northern Beaches, Parramatta, Penrith, Ryde, Shellharbour, Shoalhaven, Sutherland, Wingecarribee, Wollondilly, and Wollongong.
The Disaster Recovery Payment and Disaster Recovery Allowance is currently available in 21 other eligible LGAs in Queensland: Brisbane, Bundaberg, Fraser Coast, Gladstone, Gold Coast, Goondiwindi, Gympie, Ipswich, Lockyer Valley, Logan, Moreton Bay, Noosa, North Burnett, Redland, Scenic Rim, Somerset, South Burnett, Southern Downs, Sunshine Coast, Toowoomba, and Western Downs.
In NSW, the payments are already available in 17 other eligible LGAs: Armidale, Ballina, Bellingen, Byron, Clarence Valley, Coffs Harbour, Glen Innes Severn, Hornsby, Kempsey, Kyogle, Lismore, Nambucca, Port Macquarie/Hastings, Richmond, Tenterfield, The Hills and Tweed.
NAB
NAB will provide $1,000 grants to customers and colleagues affected by floods in south-east Queensland, to assist them in the immediate aftermath of the natural disaster.
NAB customers who have suffered damage to their home and need assistance can call NAB Assist on 1300 308 132.
The support now available for NAB customers directly impacted by the current floods includes:
Immediate access to $1,000 grants to help cover costs such as temporary accommodation, food and clothing (eligibility criteria applies).
$1,000 business grants to help restart or reopen and cover the cost of damaged property, equipment, fencing – and for loss of stock or livestock.
NAB business and agribusiness customers wishing to access the grants should call NAB's dedicated team on 1300 769 650.
All enquiries will be assessed on a case-by-case basis by the NAB Assist team to determine eligibility.
ANZ
ANZ have announced a financial relief package for customers affected by significant flooding across south-east Queensland and parts of northern New South Wales with severe weather systems continuing to threaten more damage.
ANZ customers affected by flooding are encouraged to contact ANZ's dedicated financial hardship team on 1800 149 549 or at anz.com.au/support/natural-disaster-support/
They can also visit their local branch if and when they are able.
Customers with ANZ Home and Contents Insurance may be eligible for emergency funds and temporary accommodation.
To lodge an insurance claim, customers can call 13 16 14 or visit anz.com/insuranceclaims
ANZ encourages customers affected by the flooding to contact the bank at an appropriate time and discuss how they can access relief package measures, including:
Short-term payment relief on home loans, credit cards, personal loans and some business loans (ANZ may still charge interest during this period)
Waiving fees for restructuring business loans
Waiving fees for accessing term deposits early
CBA
Commonwealth Bank is providing its Emergency Assistance to customers and businesses in flood affected areas in South-East Queensland and New South Wales.
CBA is also addressing support payments on a case-by-case basis. Impacted customers can discuss their circumstances with Commonwealth Bank by calling 1800 314 695.
CBA is offering a variety of options for those impacted, including:
Customised payment arrangements for your home loan, credit card, personal loan and some business loans.
Waiving fees and charges.
Temporary overdrafts, additional loans or emergency credit limit increases (subject to credit approval).
Waiving fees and notice periods for early access to Term Deposits.
For CommInsure customers, CBA is able to assist with emergency accommodation if your home has been damaged.
Loan restructuring for business customers and existing loans.
Waiving fees for temporary and damaged merchant EFTPOS terminals, as well as support with merchant terminal rental fees.
CBA can also expedite claims to CommInsure for customers seeking help through their home and contents insurance.
To access this support phone 1800 314 695 or visit us in branch where it is safe to do so. Further information about Emergency Assistance is available online at  commbank.com.au/emergencyassistance.
Westpac
Westpac Group will provide emergency financial assistance to customers impacted by the ongoing flooding in south-east Queensland and New South Wales.
To access financial assistance:
Westpac consumer customers can apply here or call Westpac Assist on 1800 067 497. Business customers who need support can contact their Relationship Manager or call Westpac Assist on 1800 067 497.
St.George consumer customers can apply here or call St.George Assist on 1800 629 795. Business customers who need support can contact their Relationship Manager or call St.George Assist on 1800 629 795.
Westpac & St.George customers are being offered the following support:
Affected customers with home loans may apply to defer repayments for up to three months.
Affected credit card customers may apply to defer repayments to their card for up to 90 days.
Affected customers wishing to purchase replacement goods may apply for a personal loan at a discounted interest rate with no establishment fee.
Waived interest rate adjustments for affected customers wishing to withdraw term deposits.
Affected customers experiencing hardship may also be offered a halt on all interest accrual on unsecured credit products for a period of up to three months.
Affected customers with business loans may apply to defer repayments for up to three months.
Affected businesses with existing loans can request loan restructuring without incurring the usual bank establishment fees.
Affected business customers with merchant facilities are eligible to receive assistance, including monthly terminal access fee waivers for up to three months.
Suncorp
Customers of Suncorp can visit https://www.suncorp.com.au/insurance/extreme-weather-assistance.html#storm
to make a claim.
Those impacted can also call 13 25 24 to make a claim or use the Suncorp App.
Article originally published February 28, last updated March 9, 2022.
Image by Matthew Waring via Unsplash
---
---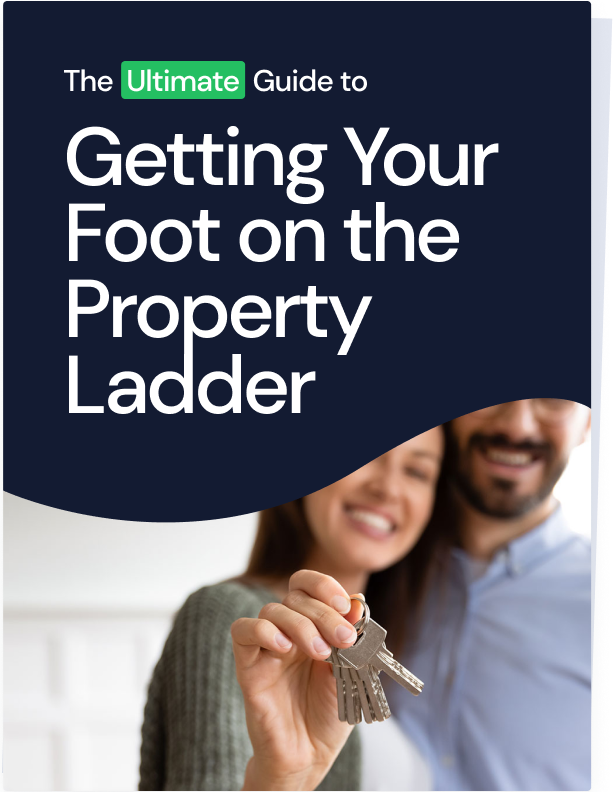 Ready, Set, Buy!

Learn everything you need to know about buying property – from choosing the right property and home loan, to the purchasing process, tips to save money and more!

With bonus Q&A sheet and Crossword!