"If you can get a lower rate from borrowing from a non-bank financial institution, why wouldn't you do it? Their money is as good as any of the big four banks," Mr Samuel told ABC's 7:30.
Mr Samuel's comments come after Treasurer Josh Frydenberg called for the Australian Competition and Consumer Commission (ACCC) to investigate whether anti-competitive practices are keeping bank customers from the cheapest mortgages, sparked after the big four failed to pass on the full rate cut to customers.
The Aust people are sick of the merry dance where the RBA reduces the cash rate, political leaders & the RBA call on the banks to pass them on in full & that advice is ignored. This ACCC inquiry will give us a better explanation as to why the banks aren't passing on these cuts. pic.twitter.com/SEZL42RAnW

— Josh Frydenberg (@JoshFrydenberg) October 13, 2019
This year, the Reserve Bank has cut official interest rates by 75 basis points but the big four have only passed on an average of 57, pocketing a quarter of the benefit.
According to Mr Frydenberg, this has boosted the big bank's revenue by half a billion dollars and short-changed anyone with a new mortgage more than $500 a year.
"The failure of the banks to pass on the recent rate cuts to their customers when their cost of funds has come down significantly, leaves them exposed to the charge that they are putting their profits before their customers," Mr Frydenberg said.
Mr Frydenberg hasn't been shy in venting his frustration towards the big four in recent weeks, saying they are "ignoring the RBA" and "have a lot of explaining to do".
ACCC Chair Rod Sims told 7:30 there are "barriers in terms of some of the processes you have to go through switching from one bank to the other" but Mr Samuel said comparison sites have made it easier to shop around.
"The biggest impediment is inertia and apathy on the part of their customers," Mr Samuels added.
Mr Samuels said the global financial crisis nearly destroyed smaller lenders, but they're back with a vengeance and worth considering.
"They have gradually rebuilt and re-energised and, of course, they (borrowers) should borrow from them," Mr Samuels said.
Last month, My Frydenberg praised some of the smaller lenders for passing on the rate cut in full.
Savings.com.au's October rate cut tracker shows at least three lenders passed on the full rate cut.
First out of the gates was Athena, followed by Homestar Finance and UBank (which is owned by NAB. Notably, Athena and Homestar Finance are non-bank lenders.
The most recent cash rate cut in October has seen many lenders cut variable home loan rates by as little as 10 basis points. Many others cut their rates by around 15-20 basis points as well – not just the big four.
Lender

---

Variable

More details

FEATURED

4.6 Star Customer Ratings

Includes Nov RBA Rate Increase

loans.com.au – Variable Home Loan (LVR < 90%)

Low rates for purchase and refinancing
Simple online application process
No fees, unlimited redraws, 0.10% offset

Variable

More details

FEATURED

Unlimited Redraws

ubank – Neat Variable Home Loan (Principal and Interest) (LVR < 60%)

No annual fees – None!
Get fast pre-approval
Unlimited additional repayments free of charge
Redraw freely – Access your additional payments when you need them
Home loan specialists available today

Variable

More details

ANZ – Standard Variable Home Loan (Principal and Interest) (LVR < 80%)
Low rates for purchase and refinancing
Simple online application process
No fees, unlimited redraws, 0.10% offset
Important Information and Comparison Rate Warning
What will the ACCC inquiry look into?
We're all familiar with the last banking royal commission, but this new inquiry will directly focus on the residential mortgage market.
The big four won't be the only ones probed – the inquiry will probe the entire banking industry including non-bank lenders, investigating how they work out their residential mortgage rates, why different groups of borrowers are charged different interest rates, and how and when customers are told about rate changes.
News: ACCC commences pricing transparency inquiry for home loans https://t.co/PrdVPx5s3i

— ACCC (@acccgovau) October 13, 2019
In a statement, the ACCC said it: "Will consider matters such as consumer decision-making and biases, information used by consumers and the extent to which suppliers may contribute to consumers paying more than they need to for home loans."
"Having consumers and the community understand how pricing decisions are made, why, and with what consequences is important for a well-functioning market," ACCC Chair Rod Sims said.
"We will aim to provide answers to the questions that banking customers have long asked. For example, we know from our first financial services inquiry that there is an unusually large difference between the headline rate and the actual rates many customers are paying, which can be confusing for consumers. It is also very difficult for customers to find out what mortgage rate they could pay with another financial institution, without going through a lengthy and time-consuming application process," Mr Sims said.
"We have evidence that customers can save considerable money by switching providers, and we want to fully understand what the barriers are that stand in their way, particularly barriers created by the banks."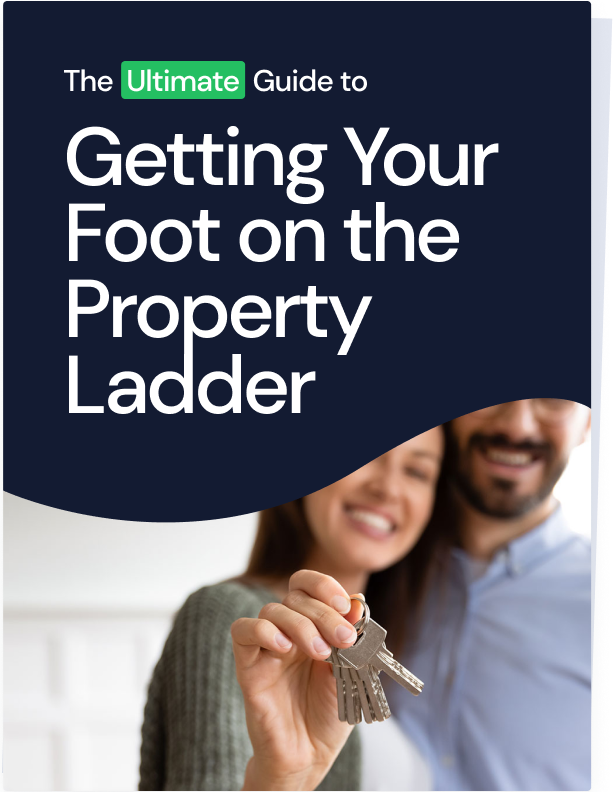 Ready, Set, Buy!

Learn everything you need to know about buying property – from choosing the right property and home loan, to the purchasing process, tips to save money and more!

With bonus Q&A sheet and Crossword!