The first targeted report from the National Housing Finance and Investment Corporation's (NHFIC) new research unit found home construction has the second-largest economic multiplier of all 114 industries that make up the Australian economy, and that for every $1 million spent on residential construction, nine jobs are supported while three new ones are created.
The Building Jobs report, which draws on the most recent available data from the 2017-18 Australian Bureau of Statistics (ABS), found that $1 million of output in residential construction supports around $2.9 million worth of consumption across the broader economy.
NHFIC CEO Nathan Dal Bon said this meant that every new home built generated an average of three jobs throughout a range of industries, based on the average dwelling construction cost.
"Understanding how residential construction activity may affect jobs and flow through to the broader economy is increasingly important and timely, given the impact of COVID-19," Mr Dal Bon said.
Building a home? The table below features construction home loans with some of the lowest variable interest rates on the market for owner occupiers.
Lender

---

Variable

More details

FEATURED

loans.com.au – Solar Construction 90

10% deposit minimum
Up to 30 yrs loan term
Interest Only during construction

Variable

More details

Great Southern Bank – Basic Variable Owner Occupier Construction (LVR ≤ 70%)

Variable

More details

Qudos Bank – Construction Home Loan (LVR < 80%)

Variable

More details

Geelong Bank – HomeBuilders Loan (Interest Only) (LVR < 80%)

Variable

More details

FEATURED

loans.com.au – Construction Home Loan (LVR < 90%)

Interest-only during construction
No monthly or ongoing fees

Variable

More details

La Trobe Financial – Construction Home Loan

Variable

More details

Gateway Bank – Construction Home Loan
Interest-only during construction
No monthly or ongoing fees
Important Information and Comparison Rate Warning
NHFIC's report notes that 134,000 people are directly employed in residential construction, and it contributes 5% to the annual Gross Domestic Product (GDP).
According to the report, this makes new home construction a "vitally important industry in the Australian economy in terms of its contribution to jobs and economic growth."
The timing of this report is worth noting, as in the past couple of weeks, major news regarding both residential construction and jobs figures has surfaced.
Yesterday, the ABS' latest unemployment figures saw a 0.7 percentage point rise in the unemployment rate to 7.1% in May, while the underutilisation rate, which combines the unemployment and underemployment rates, rose to a new record high of 20.2%.
"As heartbreaking as all of these stories are that are represented in these numbers, the sad truth is these numbers are not surprising in these circumstances," Prime Minister Scott Morrison said of the numbers.
"Our expectations, the Treasurer and I, together with our government, is getting these Australians back into work, to getting business doors open, to continue to give Australians the hope and confidence of the road back that we are charting together, as a government, together with other governments around the country."
One such way the government hopes to "get Australians back to work" is through the $25,000 HomeBuilder grant for new home builds and renovations, which it announced in early June.
The Prime Minister said at the time that the scheme aims to spark a 'tradie-led' recovery in the economy, which has just entered its first recession in 29 years.
"If you've been putting off that renovation or new build, the extra $25,000 we're putting on the table along with record low interest rates means now's the time to do it," Mr Morrison said at the announcement of the scheme.
"This investment isn't just about helping Australians bring their dream home to life, it's about creating jobs and helping support the more than one million workers in the sector including builders, painters, plumbers and electricians across the country."
Whether HomeBuilder will help with this economic recovery remains to be seen, as it has attracted sharp criticism from various stakeholders who say it is too narrow in its scope, and won't cause enough homes to be built.
Final touches "add certainty" to HomeBuilder scheme
Another key criticism around HomeBuilder is the lack of certainty around key details.
However, yesterday the Federal Government updated the scheme's webpage with three more key refinements:
Allowing the necessary time for home buyers to arrange their finance approvals, building approvals and meet other legal requirements before work is required to commence, rather than the fixed three month timeframe initially announced;
Clarification that a sales contract for a home purchased off the plan will be eligible in the same way as a building contract, and
Aligning the process with the current timing of payments for first home owner grants for new homes.
According to Kristin Brookfield, the Housing Industry Association's Chief Executive of Industry Policy, the addition of these extra details will clarify many of the questions builders and home buyers have been asking since the scheme was announced.
"The HomeBuilder grant has already boosted interest in buying a new home or carrying out a renovation project. Builders are feeling positive about the next six months of activity and equally important is the potential the scheme has to generate activity in 2021," Ms Brookfield said.
"The new details will make this interest even stronger.
"These updates will give greater certainty to home buyers and their builders about what projects potentially qualify for the grant.
"Recognising that a fixed three month timeframe to commence building work did not reflect how dependent home builders are on other players, like the banks, the councils and building certifiers, is extremely important and a welcome update."
Full details on the HomeBuilder scheme, including how to apply, can be found on the Treasury website.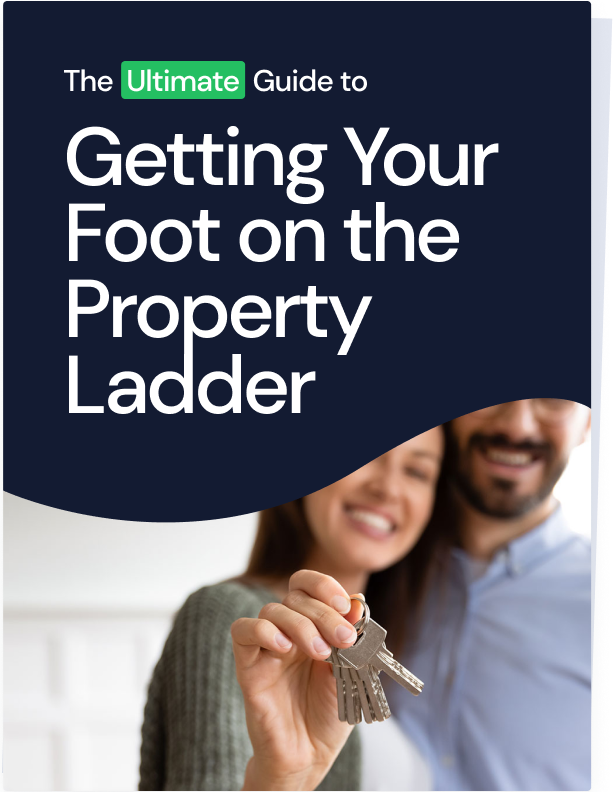 Ready, Set, Buy!

Learn everything you need to know about buying property – from choosing the right property and home loan, to the purchasing process, tips to save money and more!

With bonus Q&A sheet and Crossword!