Prime Minister Scott Morrison said the scheme, which provides a $25,000 grant for new home builds and renovations that meet the criteria, aims to spark a 'tradie-led' recovery to help boost the economy, which as of this week is adjudged to be experiencing its first recession in 29 years.
"If you've been putting off that renovation or new build, the extra $25,000 we're putting on the table along with record low interest rates means now's the time to do it," Mr Morrison said.
To be eligible for the HomeBuilder scheme, you must:
Be an Australian citizen aged 18 years or older and be an individual, not a company or trust.
Be on an income of less than $200,000 for couples, and $125,000 for singles.
Be spending between $150,000 and $750,000 on a renovation for a home that has been previously valued at less than $1.5 million; or
Be building a new home worth less than $750,000 (this includes land value).
The scheme also can't be used for an investment property and all construction work must be done with licensed builders. More details on the scheme can be found here.
Buying a home or looking to refinance? The table below features home loans with some of the lowest variable interest rates on the market for owner occupiers.
Lender

---

Variable

More details

FEATURED

4.6 Star Customer Ratings

Includes Nov RBA Rate Increase

loans.com.au – Variable Home Loan (LVR < 90%)

Low rates for purchase and refinancing
Simple online application process
No fees, unlimited redraws, 0.10% offset

Variable

More details

FEATURED

Unlimited Redraws

ubank – Neat Variable Home Loan (Principal and Interest) (LVR < 60%)

No annual fees – None!
Get fast pre-approval
Unlimited additional repayments free of charge
Redraw freely – Access your additional payments when you need them
Home loan specialists available today

Variable

More details

ANZ – Standard Variable Home Loan (Principal and Interest) (LVR < 80%)
Low rates for purchase and refinancing
Simple online application process
No fees, unlimited redraws, 0.10% offset
Important Information and Comparison Rate Warning
Now that the full details of the scheme has been announced and a full day has passed giving people time to assess it, the HomeBuilder scheme has had a mixed reception.
The Government estimates the scheme will fund about 27,520 projects (at $25,000 each), boosting the economy and providing jobs for the Australian construction sector, which employs around 10% of the workforce.
Housing industry groups have rallied around it, while other groups, such as the Labor Opposition and various research groups and social housing advocates, have said the scheme is too narrow in its targeting and will result in those who need it most missing out.
Read: How the experts reacted to HomeBuilder.
The HomeBuilder program winners and losers
According to the Real Estate Buyers Agents Association (REBAA), the winners of this scheme are homeowners with approval for renovations already in place or those with the cash ready to go, with president Cate Bakos saying it is a windfall for those who have been sitting on their hands waiting to renovate.
However she also said local council approvals for renovations could be an obstacle - the scheme is only available for attached renovations of $150,000 or more, which take time to get approved.
"This is a great opportunity for those homeowners who may have put off their plans to renovate because of COVID-19," Ms Bakos said.
"The six-month timeframe to design a renovation, get council approval (if necessary) and source and appoint a builder does make it challenging for those who could potentially get bogged down in the planning approval process.
"For those people who already have the design and planning approval in place or whose renovations don't require planning approval, this is like winning the lotto."
According to REBAA, other winners of the scheme include those who've bought house and land packages and are yet to appoint a builder, and those looking to upgrade or downsize their homes.
The 'losers' meanwhile, if you want to use that term, include:
Anyone unable to fund $150,000 renovation and can't borrow.
Anyone above the income threshold.
Anyone who can't find a qualified builder in time to sign a contract.
Anyone whose plans could potentially get tied up in planning approval.
Anyone whose builder's qualifications don't meet the grant requirements.
Ms Bakos also said she did not foresee house prices being significantly impacted as she doubted it would cause large numbers of home buyers to purchase.
"I don't believe it's a mainstream strategy that would precipitate a purchase based on the program itself," she said.
"Any buyer (particularly a first home buyer) who buys with a view to renovate to take advantage of the grant, would need to be extremely well planned to accommodate a settlement period, renovation plans and then appoint a builder with this tight timeframe.
"If that is your strategy, make sure you select a good quality property with good growth prospects and suitable rental yield for your cash flow position in case it
becomes an investment later down the track."
Compare construction loans
Lender

---

Variable

More details

FEATURED

loans.com.au – Solar Construction 90

10% deposit minimum
Up to 30 yrs loan term
Interest Only during construction

Variable

More details

Great Southern Bank – Basic Variable Owner Occupier Construction (LVR ≤ 70%)

Variable

More details

Qudos Bank – Construction Home Loan (LVR < 80%)

Variable

More details

Geelong Bank – HomeBuilders Loan (Interest Only) (LVR < 80%)

Variable

More details

FEATURED

loans.com.au – Construction Home Loan (LVR < 90%)

Interest-only during construction
No monthly or ongoing fees

Variable

More details

La Trobe Financial – Construction Home Loan

Variable

More details

Gateway Bank – Construction Home Loan
Interest-only during construction
No monthly or ongoing fees
Important Information and Comparison Rate Warning
Scheme too limited
Ms Bakos' sentiments about HomeBuilder being "not mainstream" is one of the main criticisms it has copped.
While the Prime Minister, as well as the likes of Treasurer Josh Frydenberg and Housing Minister Michael Sukkar, say the scheme is designed to support a million-plus jobs over the next nine months, Labor and the Greens said HomeBuilder is far too tightly targeted to provide the required economic support.
"This package is one tenth of the size of what the Rudd government rolled out in the GFC and it's arguable that the economy and the construction sector is in a far worse situation now than then," Labor's housing spokesman Jason Clare said.
Simply put, too many people will miss out on being able to use the scheme, such as rural Australian Peter Knobloch, who told Savings.com.au that he and his wife weren't eligible for the grant due to land value being included in the value of a new home build.
Mr Knobloch said he and his wife had bought a block of land for $350,000, closer to the coast to escape bushfires and planned to build a modest $500,000 home on the block, but as the total cost exceeds $750,000, Mr Knobloch doesn't qualify.
"How can somebody that has a $1.5 million home be able to do a renovation for up to $750,000, and yet you're trying to build a modest home under the circumstances we find ourselves in and not qualify," he said.
"It's not stimulating the economy."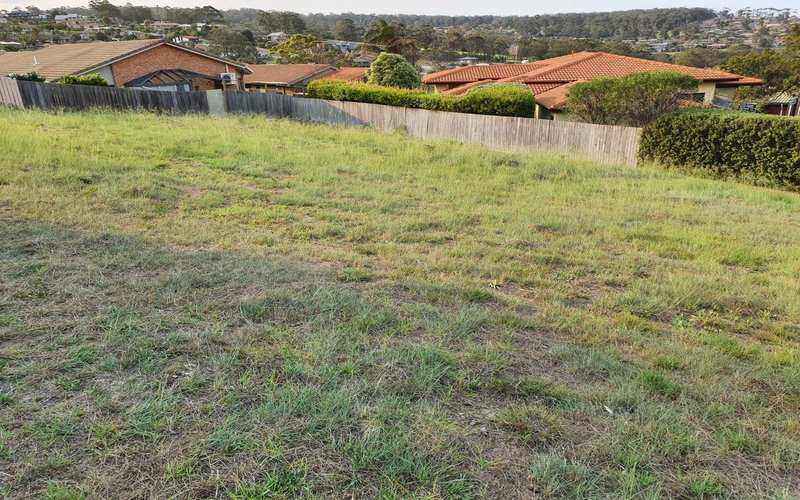 Picture: The land Mr Knobloch and his wife bought for $350,000
Social-housing advocates have also criticised the scheme's lack of availability.
The Australian Council of Social Service (ACOSS) CEO DR Cassandra Goldie said there is a massive shortfall of social housing, and that there is a clear need for the construction of around 30,000 social homes.
"There is no argument that the construction sector needs a shot in the arm, but this money will not go where it is most needed. It will largely benefit those on middle and higher incomes undertaking costly renovations, without any related social or environmental benefits," Ms Goldie said.
"We are in a recession, with more and more people struggling to pay rent, which will only lead to greater homelessness.
"We should be focusing on ensuring everyone has a roof overhead, not on government support for people who are relatively well off to upgrade their roofs."
This rhetoric has been backed up by the likes of the Grattan Institute's Program Director of Household Finances Brendan Coates, as well as Labor Leader Anthony Albanese himself, who called a lack of social housing stimulus the plan's "biggest weakness".
"There's nothing wrong with supporting private housing – that's a good thing – but this package today will require $150,000 of expenditure at a time of economic uncertainty. Not many people have $150,000 ready to go, ready to sign a contract," Mr Albanese told ABC News.
Some financial commentators, such as Director of Switzer Financial Group Peter Switzer, have called on the Federal Government to "renovate" the scheme by making it less restrictive.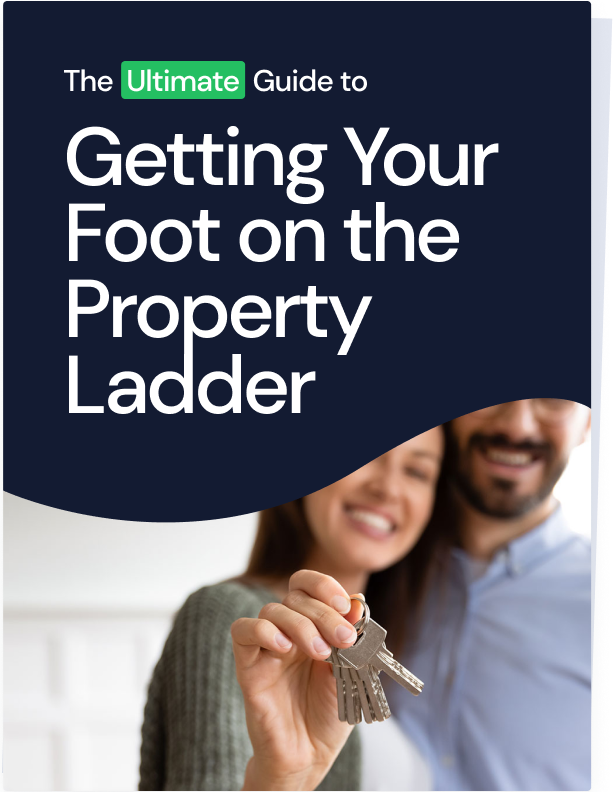 Ready, Set, Buy!

Learn everything you need to know about buying property – from choosing the right property and home loan, to the purchasing process, tips to save money and more!

With bonus Q&A sheet and Crossword!