CoreLogic's national measure of residential construction costs showed a 1.4% increase in building costs for the June quarter, outpacing the 0.8% inflation rate, and the 0.4% increase in wages.
The annual growth rate of 3.9% was the largest quarterly change since 2014, when construction costs increased 1.5%, according to the most recent Cordell Housing Index Price (CHIP).
High demand for construction costs, coupled with a shortage of building materials, have contributed to the spike in residential building costs.
Tim Lawless, CoreLogic's Research Director, said that due to the surge in dwelling approvals over the last year, the construction sector is in the early stages of an "extended period of heightened construction activity".
"The substantial pipeline of residential construction work is likely to keep both building materials and trades in short supply for an extended period of time," Mr Lawless said.
"I think we can expect housing construction costs to rise more significantly over the coming year as supply chains grapple with ongoing shortages.
"Higher construction costs will inevitably flow through to higher costs for new homes and renovations."
Monthly dwelling approvals dropped 6.7% in June, following the 7.6% fall in May.
The peak of approvals was recorded in February, at 19.1%, and March's outcome was also 'strong', at 16%, according to the Australian Bureau of Statistics (ABS).
Total approvals throughout the 2021 financial year was 27.3% higher than numbers in 2020.
Employment in the construction industry in the three months to May 2021 increased 0.3%, after a 1.6% drop in the three months leading to February.
The annual growth of the housing sector reached 16.1% recently, which is the fastest annual growth rate since 2004.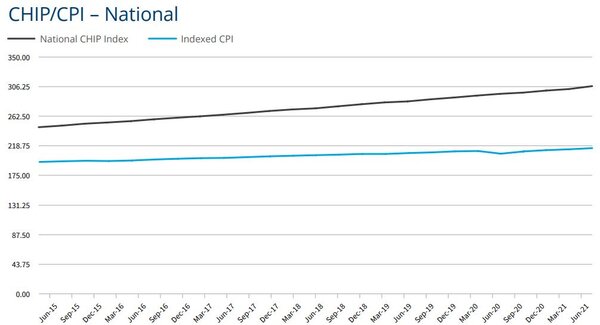 Source: CoreLogic
Key findings across the country
NSW's CHIP index increased 1.3% in the June quarter. The state's annual growth rate is 3.4% so far, which is the first time the quarterly change has been more than 1% since 2018.
The Victorian quarterly residential construction costs rose 1.4%, bringing the annual increase to 3.9%.
In Queensland the CHIP index climbed 1.4% over the quarter. The annual increase sits at 4.7% - the highest growth rate in Australia.
South Australia's CHIP index increased 1.5%, sitting at 3.6% this year. This is the fastest growth rate since 2014 for the southern state.
Image by Pixabay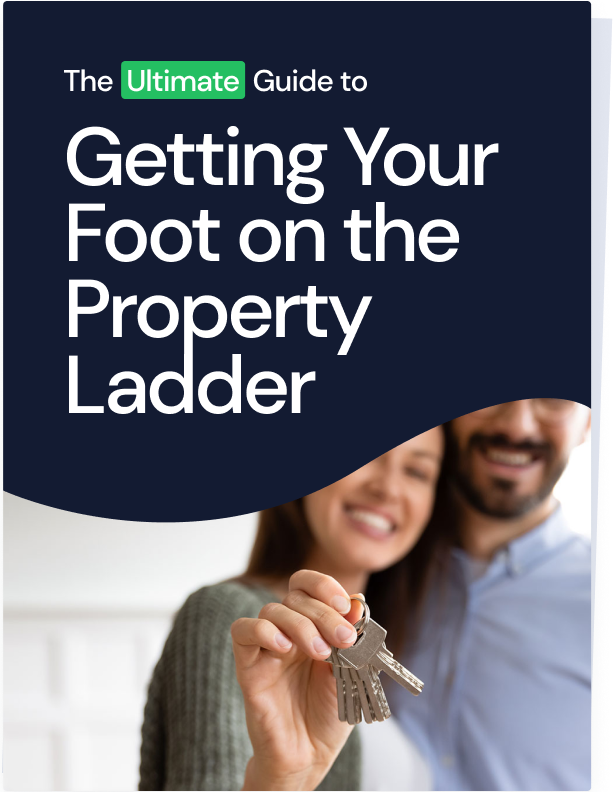 Ready, Set, Buy!

Learn everything you need to know about buying property – from choosing the right property and home loan, to the purchasing process, tips to save money and more!

With bonus Q&A sheet and Crossword!