With 61% of Aussies stating they now play online games, a report from Reviews.org has found online gaming is becoming increasingly popular, but also more expensive.
It's no secret newly released consoles are expensive, with the new editions of PlayStation, Xbox and Nintendo averaging upfront costs of $400 to $800.
But the survey suggested gamers are being caught off guard by hidden costs of online gaming which can add up to $4,000 per year.
Of the 1,000 Aussie survey respondents, 40% said being a gamer is already too expensive, with the same percentage stating the cost of superfast NBN internet (more than $1,300 per year) was too pricey.
Gamers may be feeling discriminated against, given these are necessary tools to complete their missions.
Some gamers may argue that gaming with sub-par equipment is akin to sending a warrior into a battle with no armour and no sword.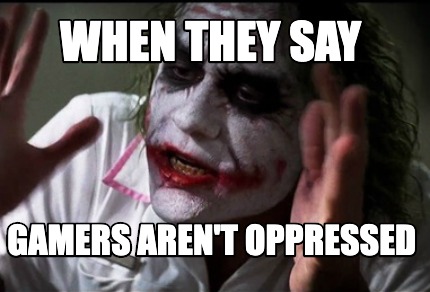 Reviews.org found the cost of a console and two games worked out to be $989.
On top of this is the $80 annual multiplayer fee, an extra storage cost of $350 to $420 (gamers blaze it), and internet costs exceeding $1,300.
Wifi networks cost another $200 on top of that, and for a 4K television, gamers are forced to fork out at least $1,700.
Just to get started, PlayStation users will have to fork out $4,860, while XBox users will have to pay less at $4,606, which seems fair, given many people consider them the inferior machine.
Reviews.org writer Nathan Lawrence said no matter what way you cut it, full-fledged next-generation gaming wasn't cheap.
"Even some of these conservative combinations above start to break the $1K barrier, and if you're eager to future-proof yourself with an HDMI 2.1-capable TV, that figure automatically becomes multiple thousands of dollars," Mr Lawrence said.
"While there's no need to rush out and buy all of these optional extras at once, it's clear that the hidden costs of next-gen gaming can quickly stack up."
Reviews.org gave these tips to gamers who were tired of being subjected to darkness and financial misery and wanted to step into the light and save money:
"Go digital: Opt for a cheaper digital-only console (Xbox Series S or Playstation 5 digital edition). This will be cheaper in the short-term, but digital games are typically more expensive than physical games."
"Game pass: Xbox users can sign up to Game-Pass, a subscription-based game library with 100 plus games while PS Plus users can access Instant Collection, a collection of high-quality PS4 games."
Photo by Alexander Andrews on Unsplash