Research conducted by economists for NSW Treasury and KPMG revealed half of all purchasers in NSW will sell their property within 10 years of purchase.
The 'Holding periods of residential property buyers in NSW' report noted half of all purchasers sell their dwelling within 9.7 years, while 60% sell within 14 years, 70% sell within 21 years and 80% sell within 35 years.
The median holding periods in NSW currently stand at 9.7 years for all purchasers, 10.5 years for owner occupiers and 8.8 years for investors.
Further, average holding periods in NSW are 18.8 years for all purchasers, 22.6 years for owner-occupiers and 13.7 years for investors.
The average - mean - tends to be pushed out by a few property owners holding for very long periods.
A recent report from CoreLogic revealed at the national level, owner-occupiers showed a slightly longer hold period than investors at 9.2 years, compared with 8.9 years in the investor segment.
The median hold period of resales through the December 2021 quarter was 9.1 years with an initial purchase date in October of 2012.
With property prices increasing at their fastest pace since September 2003, CoreLogic revealed many properties have seen substantial gains, even over a short period of time.
Analysis of resales in the December quarter revealed even sales within two years of the initial purchase date have seen median nominal gains of $150,000.
CoreLogic notes while only a very small portion of resales made a nominal loss, this suggests that long hold periods are not always enough to secure high levels of capital growth with supply factors, local market conditions and the quality of property all proving key factors.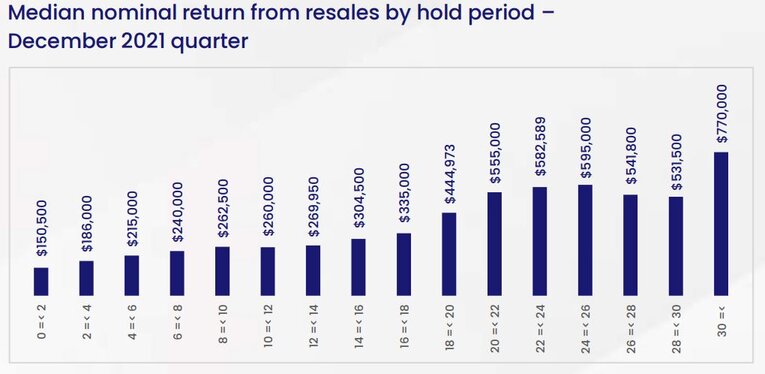 Source: CoreLogic Pain and Gain Report, May 2022
---
PRD Chief Economist Dr Diaswati Mardiasmo said the amount of time people are holding their property for has become a very situational dynamic as opposed to being reflected by a standard number of years.
"There are more moving chess-pieces now, compared to say five years ago, on the decision of whether or not to hold your home," Dr Mardiasmo told Savings.com.au.
"The type of ownership, the purpose of the property, individual financial situation, lifecycle of the owner and market conditions are all significant situational factors.
"There has been a societal change as well, in terms of more and more people preferring to not become a homeowner, due to lifestyle preferences amongst others, even though homeownership for equity building for retirement is still largely ingrained into the Australian financial culture."
Recent research from Bluestone revealed home loan affordability declined 16.3% in the 12 months to January 2022.
Dr Mardiasmo said at present we are seeing a deep imbalance in demand and supply and thus many home-owners are reluctant to let go of their homes, due to the non-availability of substitutes.
"Yes they may be making a profit in the current market, however whether or not they can find something similar in terms of budget, style, area, is questionable," she said.
"For those who don't need to sell the previous standard length of ownership stands, whereas for others it does not.
"Overall there is a higher flexibility in all fronts from property types, where you can buy property, finance products, grants/schemes from the government and societal changes amongst others.
"There is also new dynamics in changing interest rates and mortgage payments, higher cost of living, challenging supply pipeline, availability of substitutes and choice of financial assets for investment."
Image by Pixabay via Pexels
---
---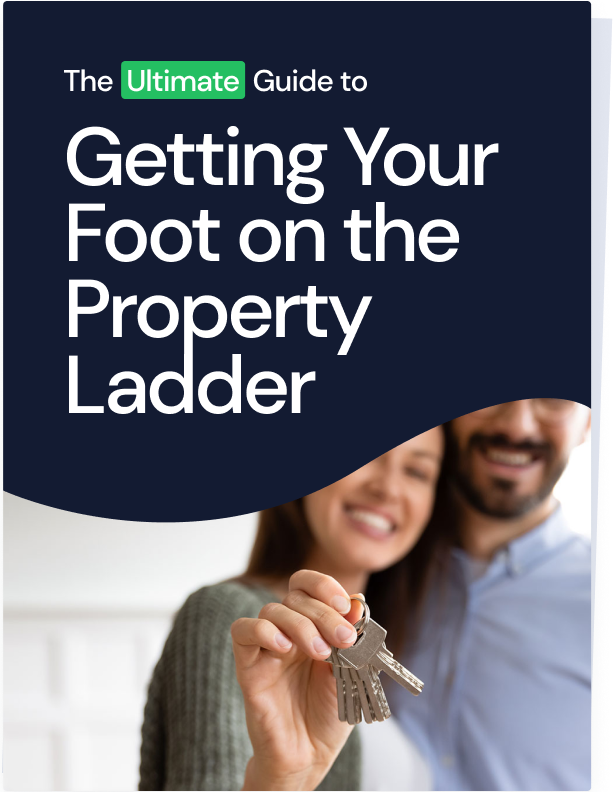 Ready, Set, Buy!

Learn everything you need to know about buying property – from choosing the right property and home loan, to the purchasing process, tips to save money and more!

With bonus Q&A sheet and Crossword!